As I am not running the electric starter motor option for the Steam Triple motor, it means I can run a much smaller (lighter) battery.........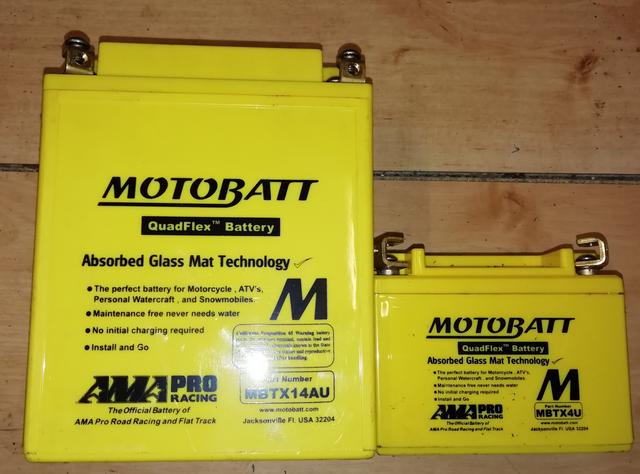 Triumph T595 on the left, RGV250 on the right.
There was nowhere to mount the RGV battery in the T595's battery compartment, so I purchased a VJ21 RGV250 battery box............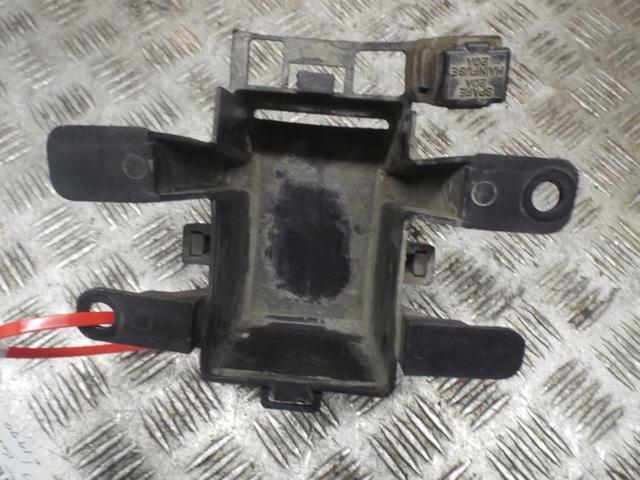 and set about cutting off all the mountings...........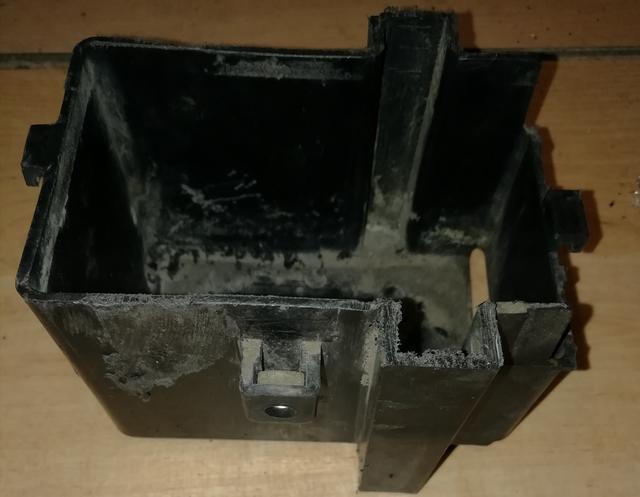 leaving only the tabs for the securing strap to attach to. Snug fit...........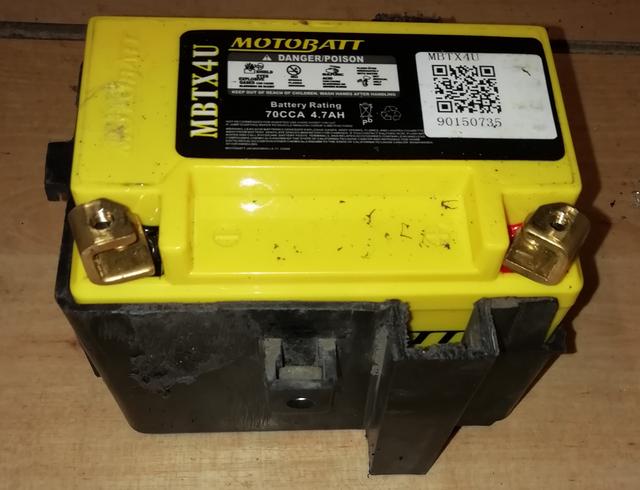 Then I drilled the floor of the T595 battery compartment to accept a pair of rubber mounts........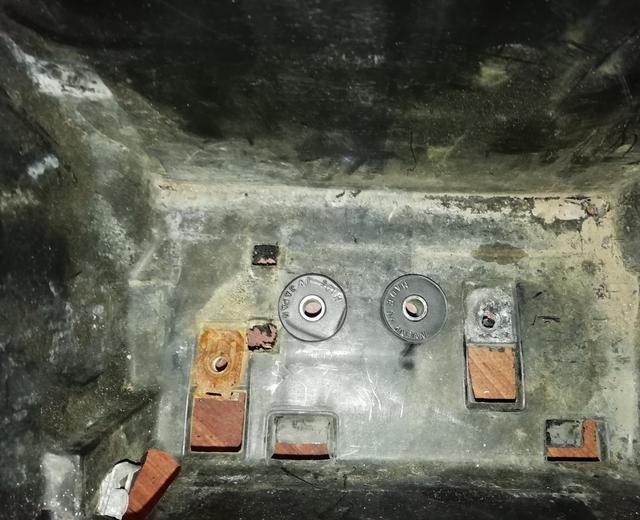 and here it is, bolted in place and looking lost...........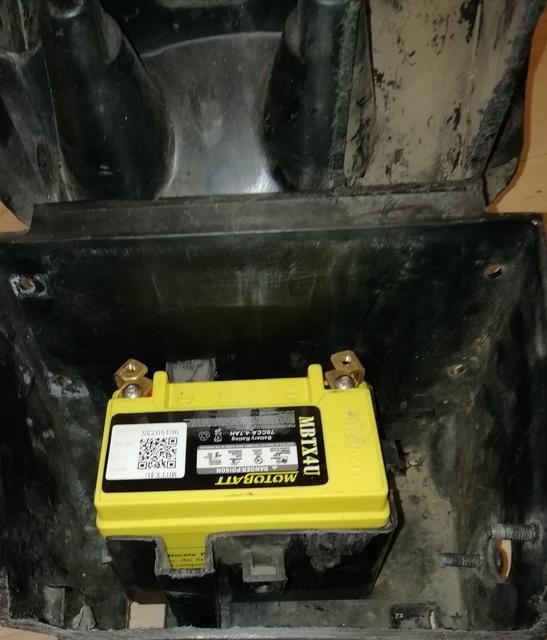 this modification allowed me to cut 1" off the top of the T595's battery compartment to allow the Aprilia RS125 2T oil tank to fit above it.