The 2013 Indianapolis Moto GP was a special year for our beloved Suzuki's celebrating 50 years in the US.
So being a Suzuki family we had to make the trip for Suzuki's 50th. We did a 3 generation ride on my Suzuki's this year to celebrate. My father came in from CA and rode my GS1100 Cooley custom, my son on my Katana 1000S and I was on Bad Buffalo. We did the Track lap Friday, CW rolling concourse Saturday and then Suzuki invited me to put the bikes on the time-line wall for Sunday. We rode just at 500 miles for the trip and did not trailer. It was great to have my Father and son to do this ride with. My buddy also had his unbelievable original RE5 that he trailered but rode back and forth to hotel & track on (1975 original tires).
Suzuki did a great job on their time-line wall. The blown up Cycle World mag pictorials were stunning.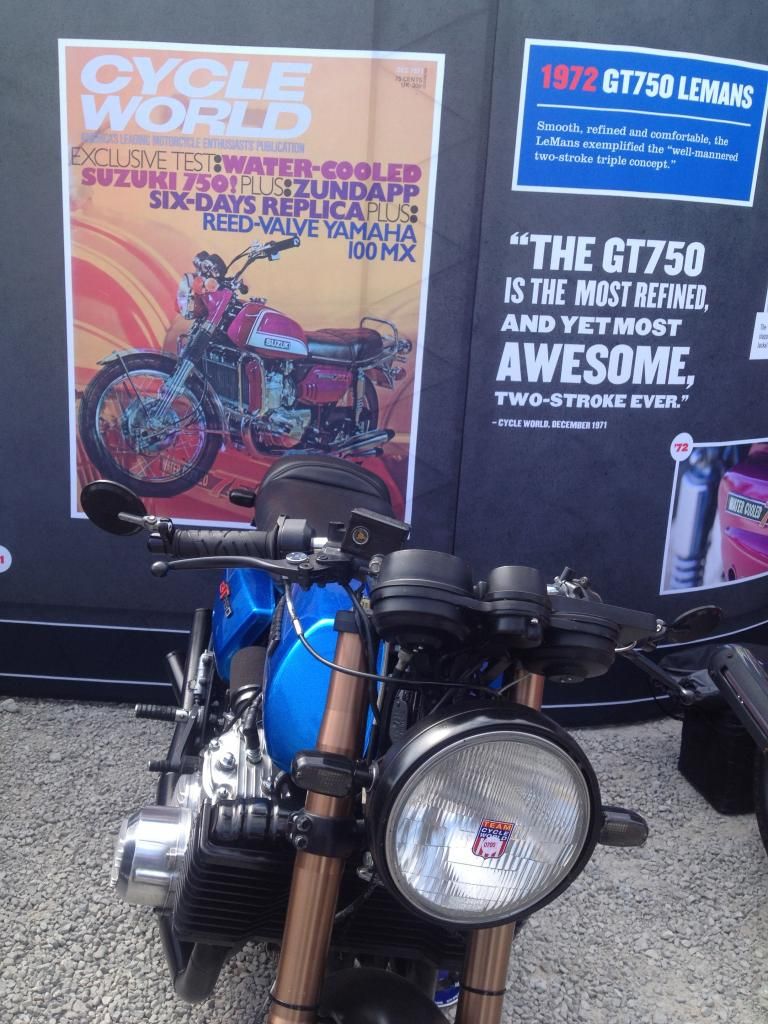 82 GS1100 Custom Cooley & my 82 Katana 1000S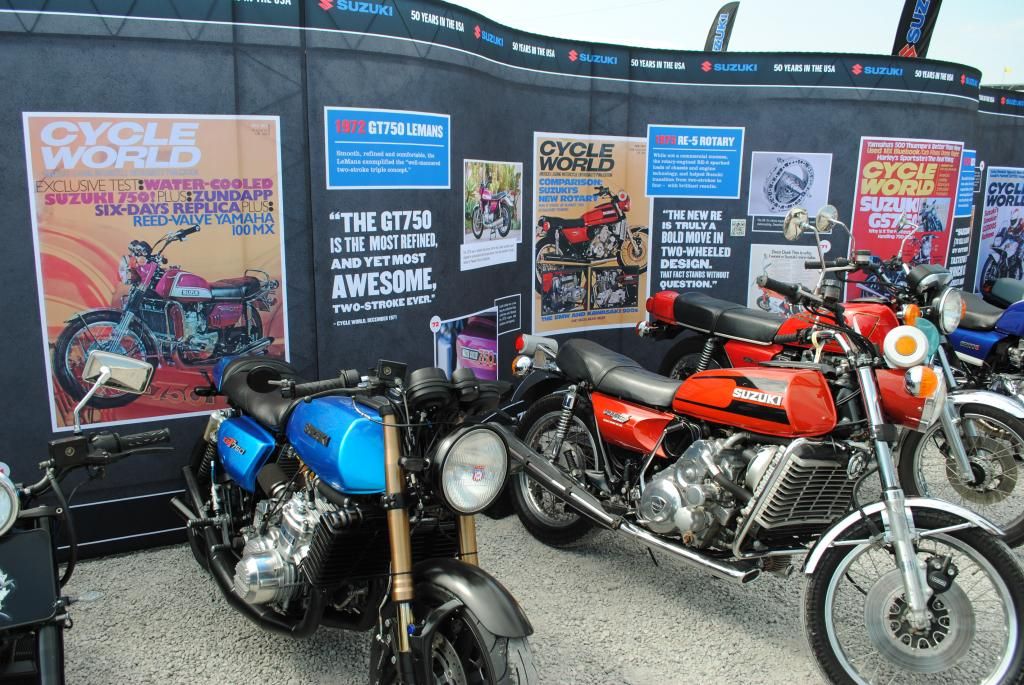 Bad Buffalo in CW concourse street modified class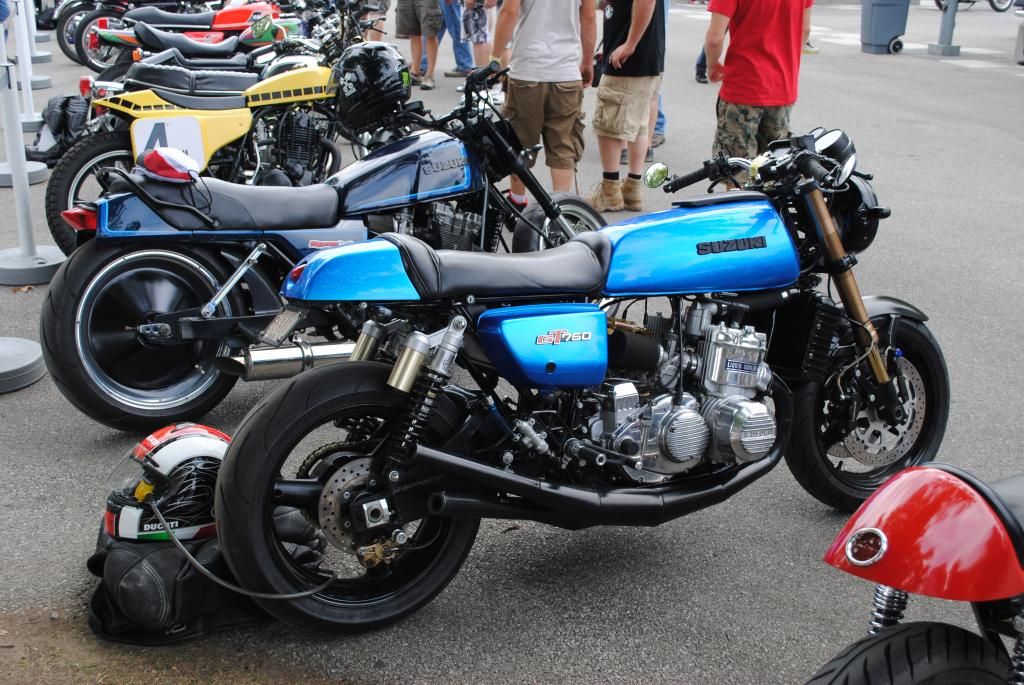 I finished my GS1100 AKA viperG in 1997 and 40,000 miles later he is still looking strong. Motor block, cylinders and frame all original finish. The rest.... well you know.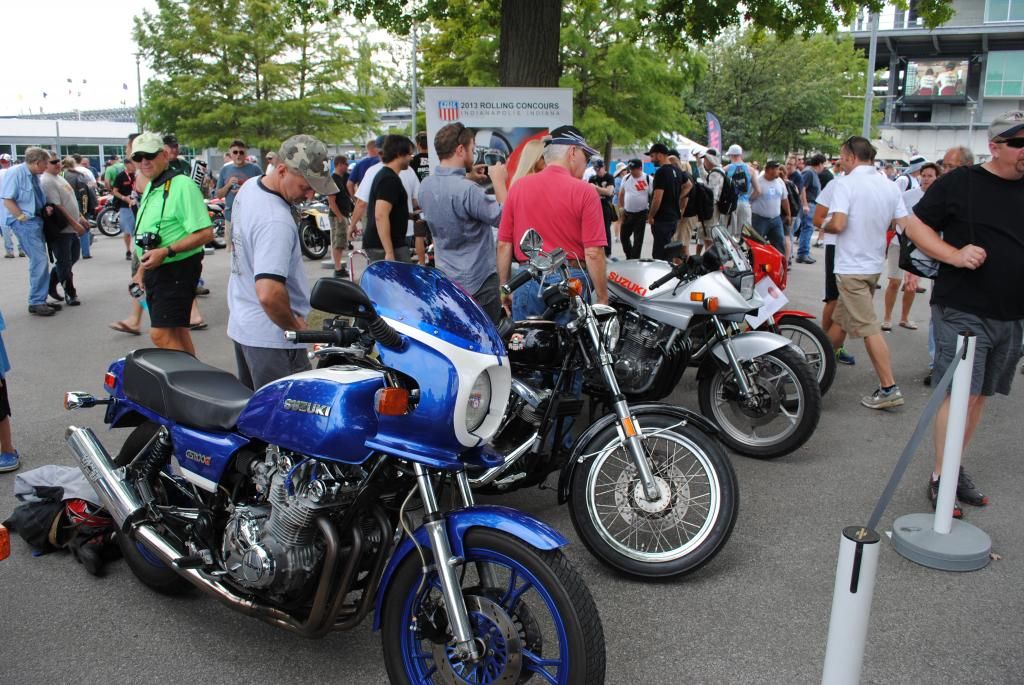 My Kat stood guard over the CW banner during the concourse.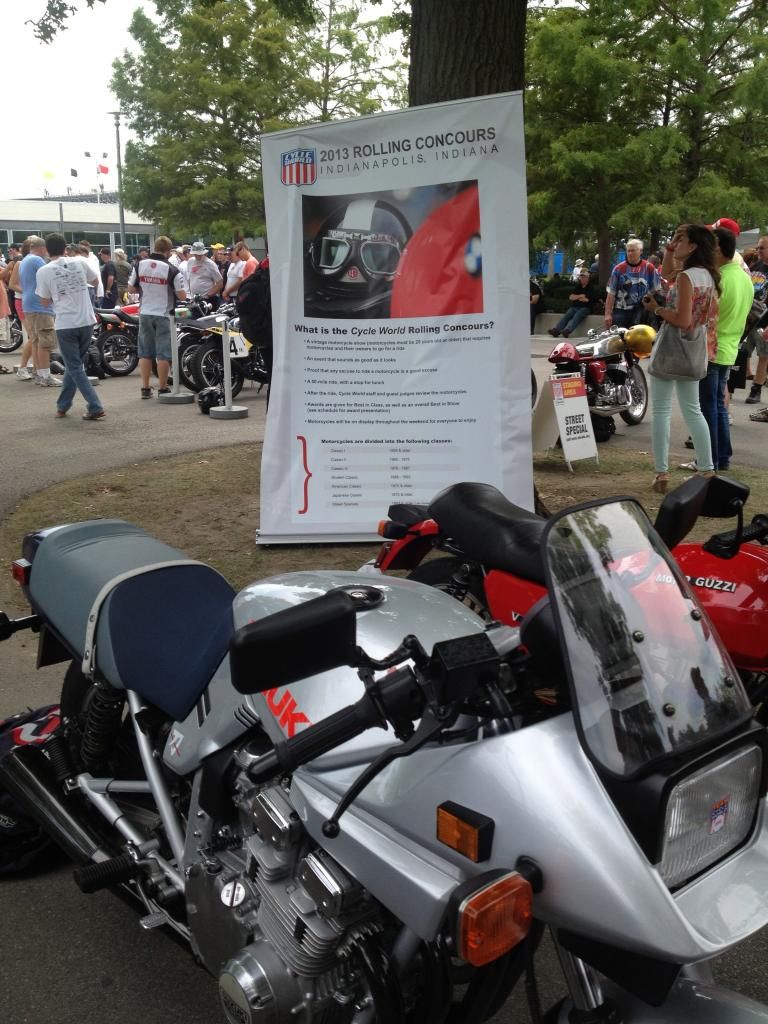 And we got some racing in too!
Friday night Grandfather, Father & Son all on classic Suzuki's right before the track lap. Friend Todd on his RE5 to the right.
Getting ready to leave Sunday evening.