As usual things are not always as they seem. The 400 is going through a bit of work at present, the front end came off for new headset bearings and to strip and paint the upper and lower trees.
The forks got pulled apart for new seals and to see what fork oil was in there. Almost all of the black parts will need stripping and repainting, so as of recently thats the headlamp bowl, the headlamp ears, the battery box, airfilter box, gauge mounting bracket and some other smaller pieces.
The wiring harness also needs some work so I pulled that out to completely rebuild it as well.
The top tree after stripping, media blasting and new paint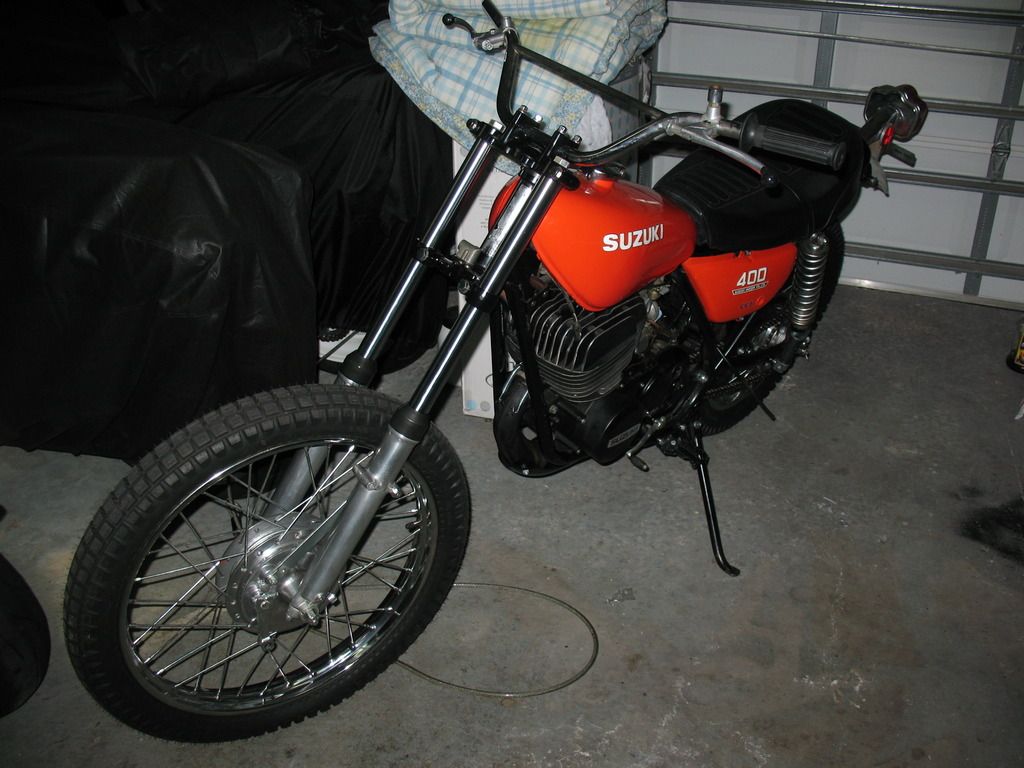 The bike after the complete front end was reinstalled onto it, theres still loads of work ahead,