Greeting all
By way of introduction I'm in Sydney Australia and am setting out on a mild Cafe Racerization of a very nice, complete and original 1974 GT250.
The bike is so nice that I'm limiting my mods to those that can be reverted should I want to go back to original.
So seat, ace bars, headlamp, indicators, pods and battery eliminator are on the card.
I'm following a basket case on local Ebay that, if it stays in budget will give me wheels to be powdercoated and a rear guard to bob. Maybe even a working coil.We'll see how that goes.
I'd like to find a high line exhaust from a tt250 but am not holding my breath that a set will come up.
Here's the bike ... imported from the US by previous owner.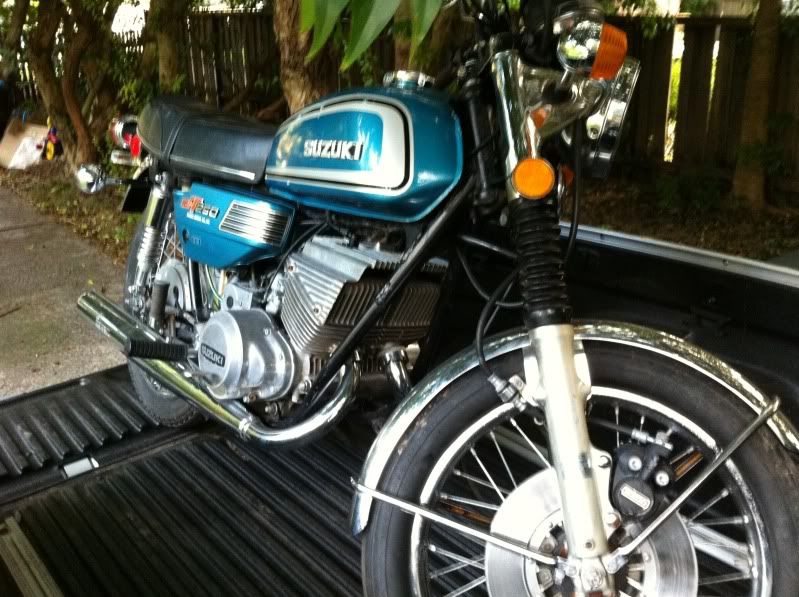 It's not running but I was assured that only a dead coil stands in the way. Not easy to find but I've followed up some of the suggestions on this forum.
My other project is a KZ 1000 Cafe ... again able to be returned to std. Also a US import and came with fairing etc to recreate the 'Goose' bike from Mad Max.
Cheers
Pete