Suzsmokeyallan wrote:
Perform a test on the motors travel limits to see if the window stops current when its blocking the sensors.
'Bout the collection of electric/electronic devices, that's what I call raking up the market ...

In view of future possible failures, it's gotta be either your way (stashing-up), or my (stubborn as I am) way, of trying and reverse engineer the little buggers.
All that said, I am not an engineer, but I am stiff-necked, so I am willing to learn, and the reason of this "late" reply is, I am sort of training myself in the field.
Off course, this would look optimistic, without a fascination for electricity/electronics. (yes, I've been doing, in the past Maplin projects, AM-FM radio, led displays that sort of stuff...!

)
To answer your suggestion, I think the two Hall sensors, failed; if you took a glance of the actuator's innards, you'll have seen that, the latters are placed in a way so that, the second gives the final pulley position, once the motor has rotated a quarter of a round clockways, giving the consent for the motor to spin the opposite way, stopping, once the little mag on the cog, aligns with the first sensors.
The marking on the sensor do not help much, being them more than 35 years old and seemingly discontinued, and on top of it, this marks often do not bear a relation to the actual product line:

this is almost spot on, but this one...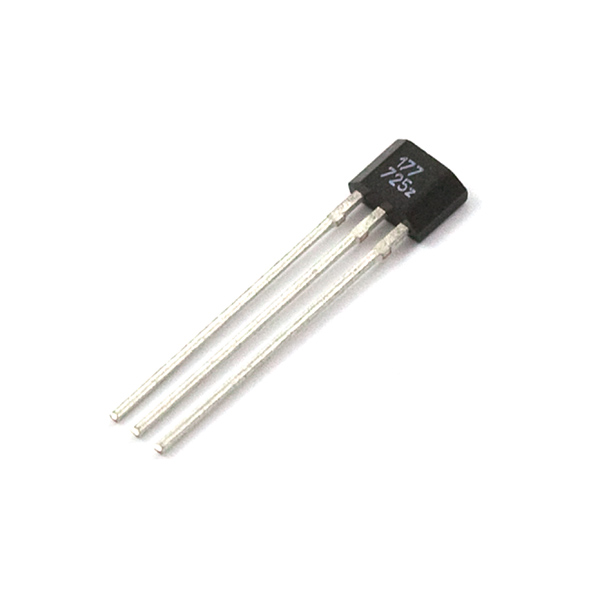 even though, is marked 177 725z is, in actual fact a Melexis US1881 spec;
I do not wish to delve into the wonders of Hall sensor, least I want to annoy the reader, so I limit myself to the first question that arises: even before tracking the right chap, it should be determined if the control unit, accepts an analogic or digital input, from the sensors, the other values being determinable by deduction (I.E. automotive part so, avg V around 9/12V, max tmp 150 deg. C ) with the other ever important variable, the output in mA, left to be guessed.
Unfortunately, is very difficult for me. at this stage, to give this answers, till I examine better, what is salvaged, from the removal of the matter embedding the inside of the control box.
For now, I seem to have pinned the component to the Panasonic line of products (markings sort of consistent with the mentioned company ones, being it a japanese Co, plus an amount of polite guess...).