Here I have a front main harness assembly for a Buffalo, its the usual looking suspect bought off of Ebay as part of a whole harness and its related parts.
This one is a late version type as it has the round pin type of socket by the ign coils connections.
I'm also going to modify this for a few improvements over the stock harness that will make it better than how it was.
The list of things done will be along these lines:
Strip all the tape and sheathing off.
Remove all the sockets and clean them and the connectors, suspect ones will be replaced.
Test the wires for continuity and repair any issues.
Retape it and fit new sheathing.
The upgrades will be:
Change some of the sockets to a different style for a better interface.
Change some of the wires to a different gauge for improved current flow.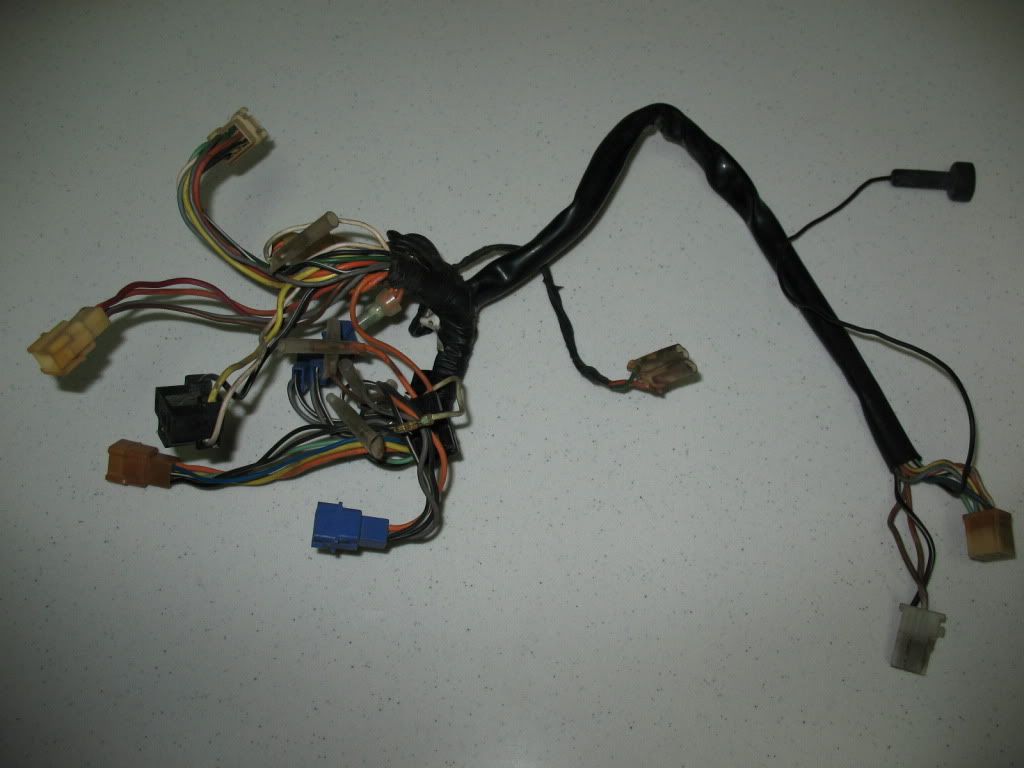 The harness as it was bought, 30 plus years old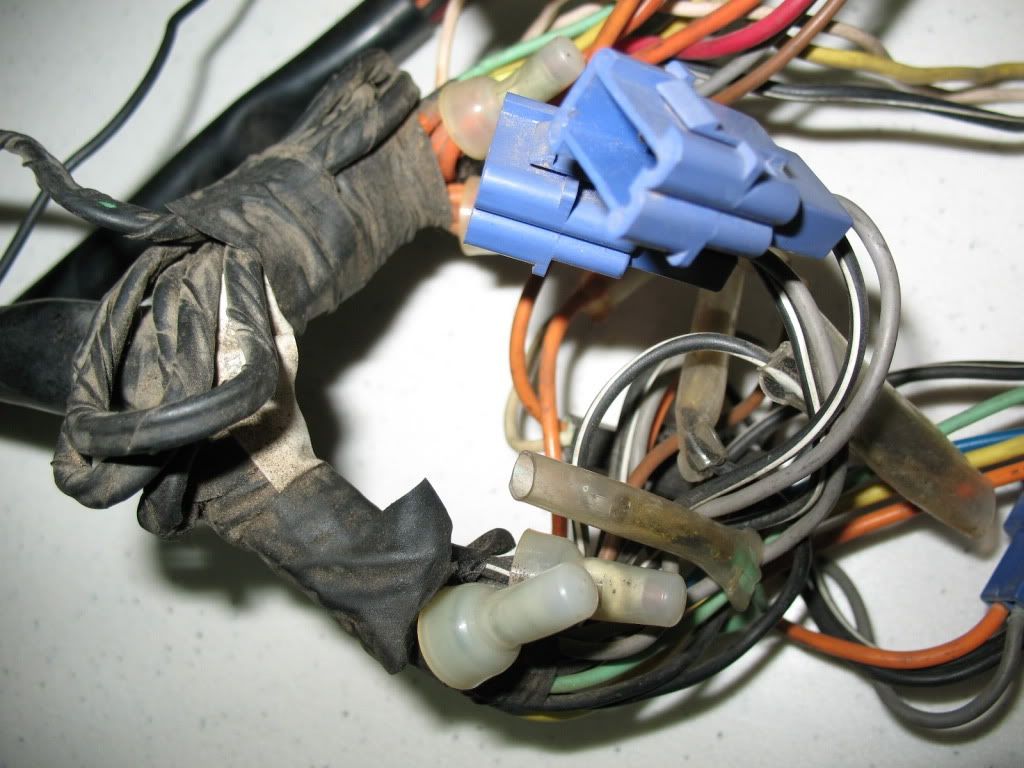 The tapes coming off and its got some visual problems, dirty connectors, corrosion in the terminals, and of course a melted one.
The worlds longest Buffalo horn wires as fitted from the factory and then taped up in a bundle. I have not undone these but they are easily two feet long. How about a horn on the front fender tip for a change as this could reach there easily. What were they thinking?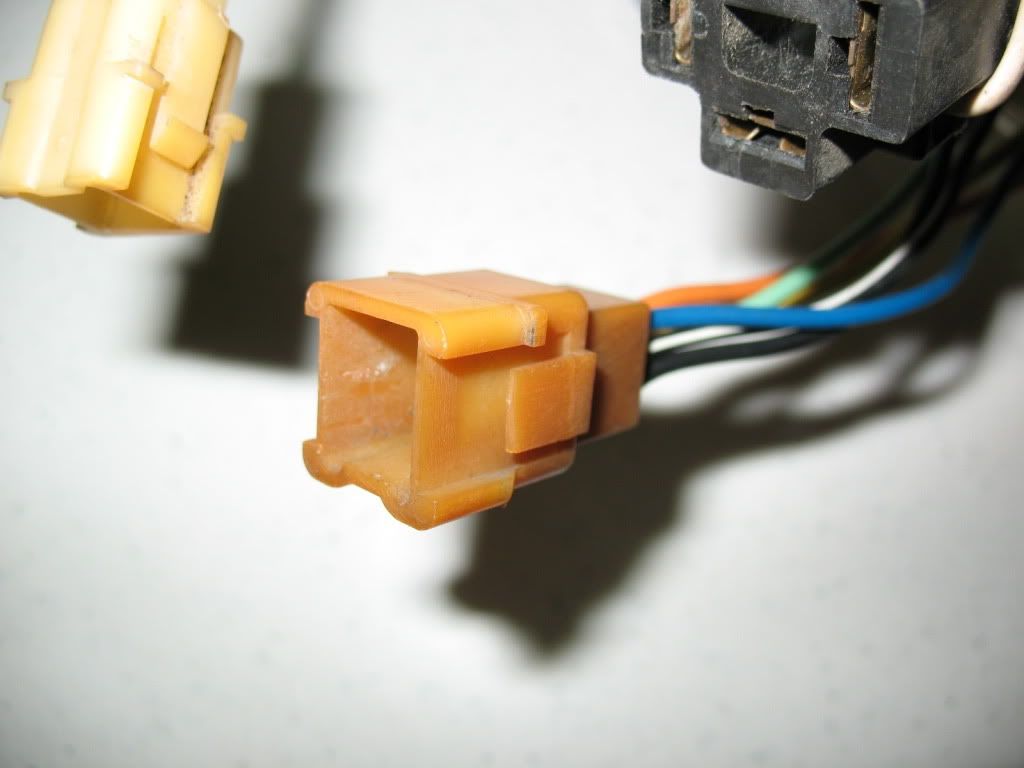 This socket was the one from the gear indicator harness that I temporarily swapped out as I needed one that had good clips.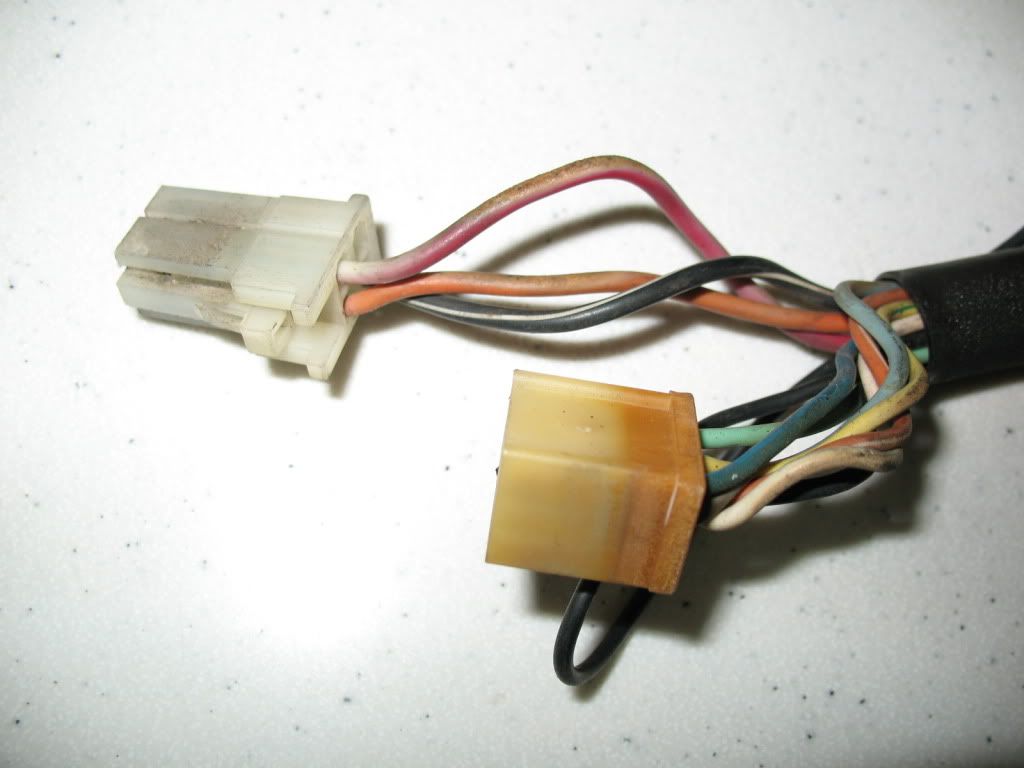 The main harness connectors, the white one above is the main power wires from the rear harness and battery. You can see the red and orange coloured ones are faded, which means this bike was somewhere out in the open with the tank off for quite a while.
This is a very weak point on these harnesses and usually these are burnt up or showing signs of melting, it definitely needs an upgrade.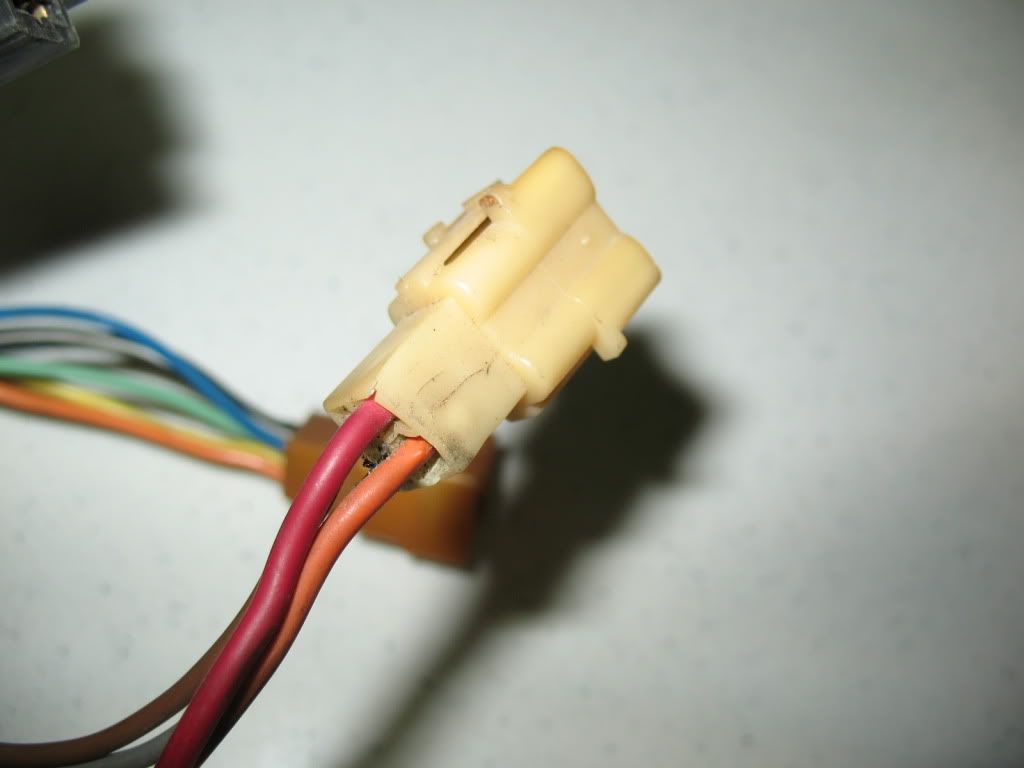 The ignition wire socket to the switch, as usual its melted and will be upgraded, this is also a common problem.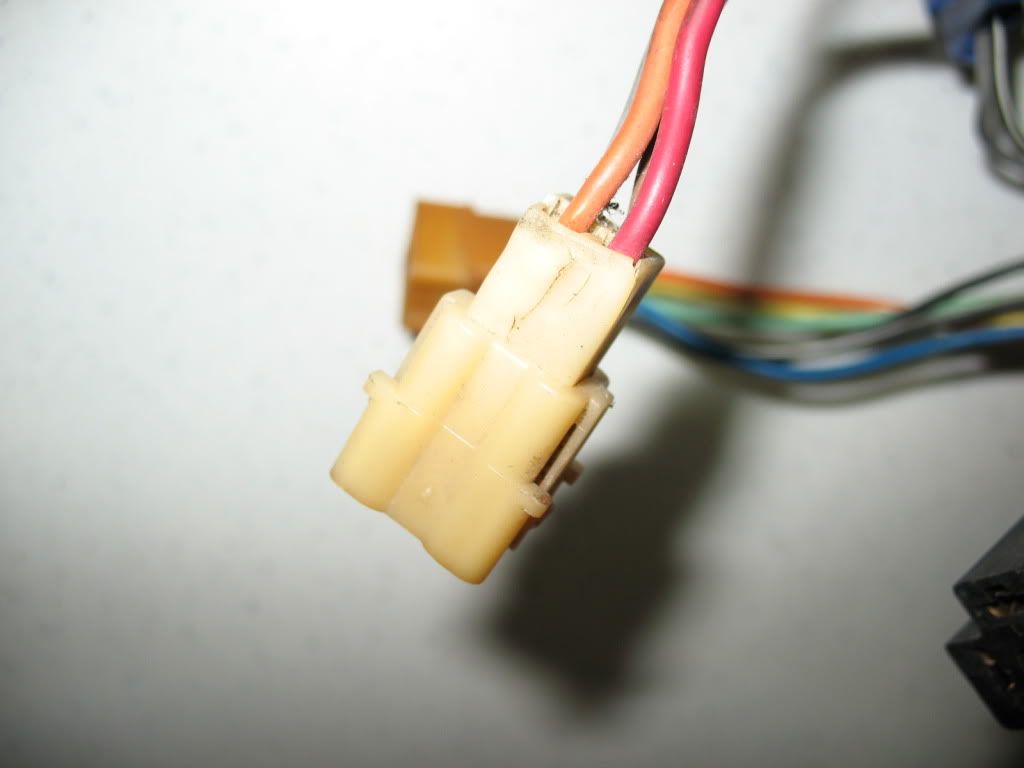 Another view of the same melted socket, this is very dangerous as it sits inside the H.L bucket, which means there's grounded metal all around it.
Just so you know, I've got some other work to do for restoration purposes so I'll get to this when I have some spare time and keep you updated accordingly.