Saving yet another abused soul from the parts donor people. This time its another 98 Bandit 1200 found in Jacksonville Florida by my friend Sundial member Suzukidave and offered to me back in 2008.
It was similarily rough like the Canadian Bandit I bought, so by the time the Canadian one came around in 2010, I had a plethora of parts I'd been collecting for my third Bandit project bitsa bike already restored to put on this bike.
Heres some photos of the bike as Dave got it from Craigslist.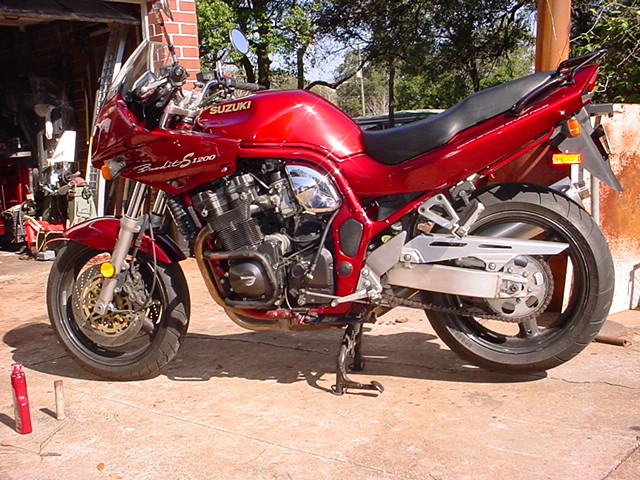 Its a 15 ft bike and thats being generous.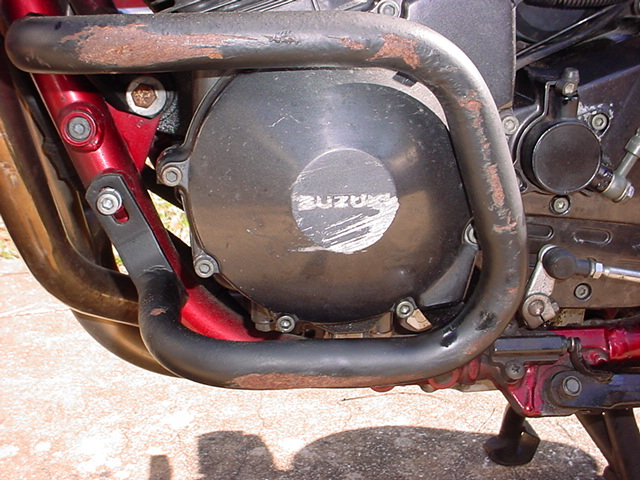 A rashed engine cover and OEM Suzuki engine guard.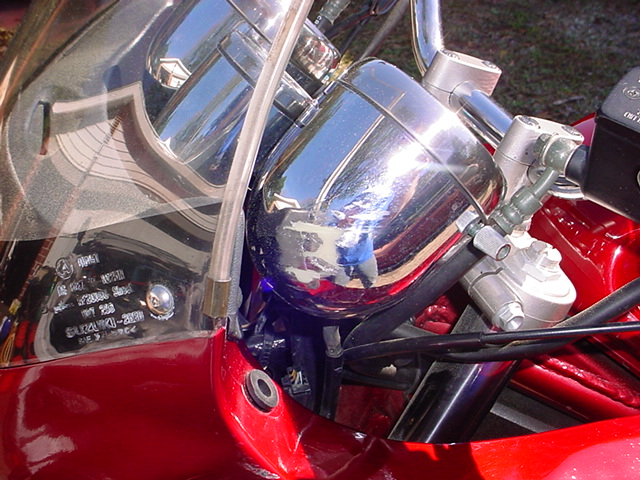 Speedos outer case rashed and the supporting bracket severely twisted.
Corroded and bubbling paint on the fork lowers.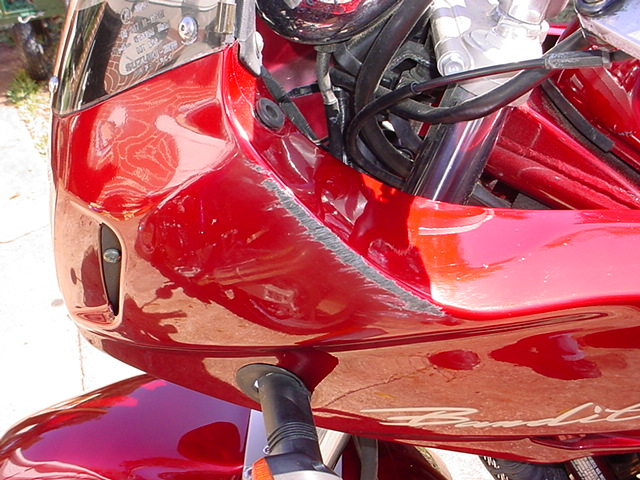 A larger rash spot on the left front fairing and missing bolt.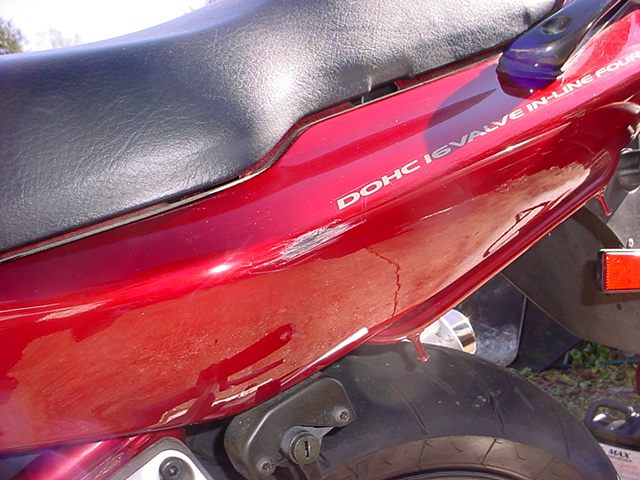 A small rash spot on a rear left cover with hidden broken tabs.
Clutch fluid had been dropped on the paint and left to dissolve it by the PO.
One of many dents in the tank, it also had a few holes in the bottom that were patched.
A small sample of the parts that have been removed for restoration.
Now onto the work to fix all the cosmetic issues, the mechanical and electrical things had been already sorted out. I did not cover everything in photos but these few give you a general idea of what was done.
Restored front fairing bracket and some other parts.
The mirrors cleaned up and polished.
Tidying up the wiring in the engine area, the carbs were later rebuilt and other parts such as the head cover breather cover repainted and lots of stainless bolts were addded etc.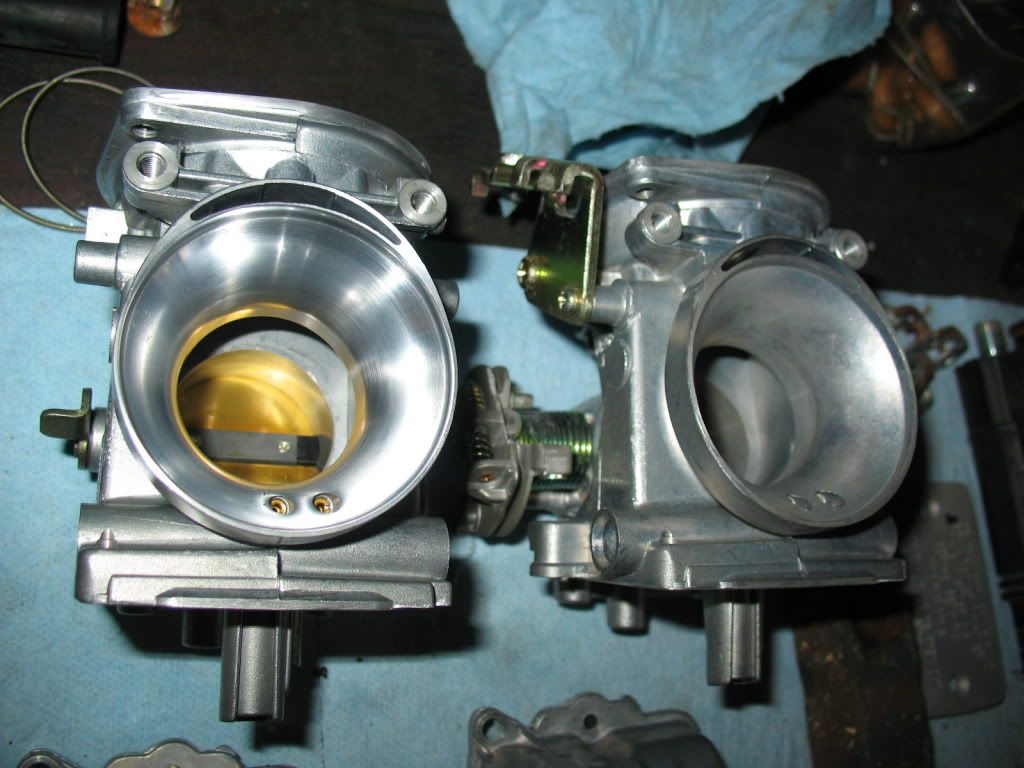 While I was rebuilding the carbs and had the bodies emptied of all parts, I decided to polish the bellmouth portions. Heres one done against a stock one.
Putting new harness clips where they should be. I went back and painted the rear tank support bracket in black later on.
The front fork lowers after media blasting and refinishing them. 3M stone guard was added to the front sections before I put the forks together.
Some of the black painted items all ready to go back on.
The oil cooler guard now looking like new again.
An indicator lens after polishing.
Right footrest assembly after repainting the assembly, brake master cylinder and rear brake lever. More stainless bolts and washers etc.
Recovered seat with custom cover.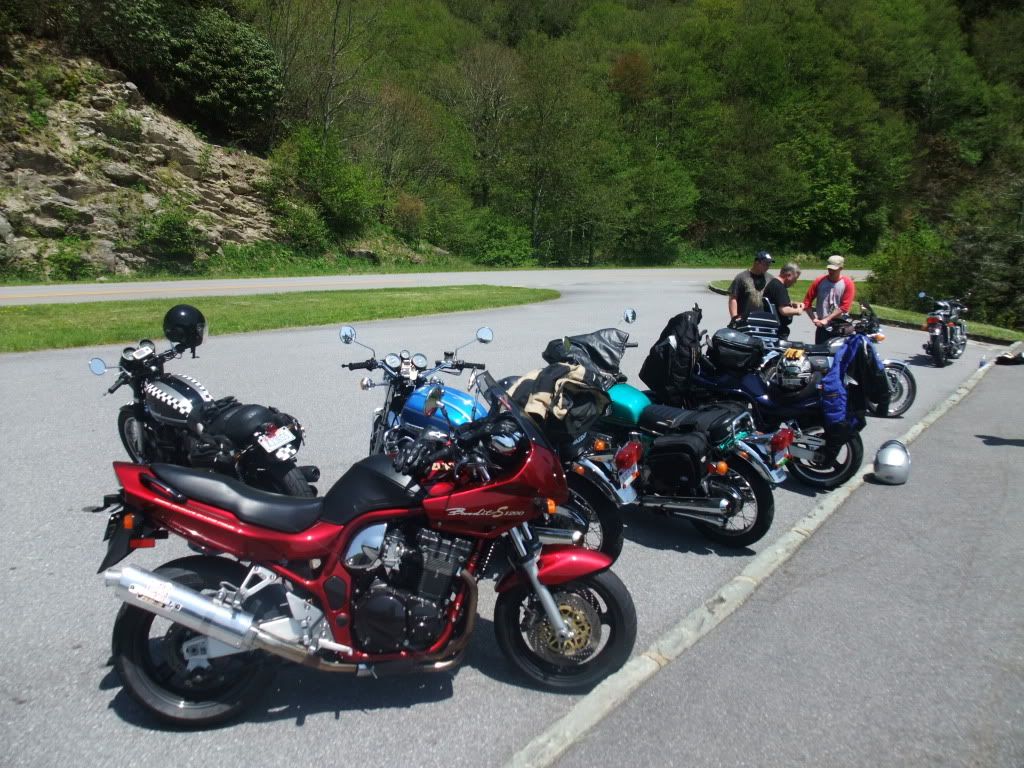 The restored bike on the Blue Ridge Parkway in May 2011, I went on to polish the rims edges later and change their colour from black to the same graphite dark grey the engine is painted in.