I've owned this bike since 2010, and bought it from the original owner who purchased it back in 1992.
I've known him since the mid 80s and actually remember the day he first got it, never considering I'd ever own it many years later.
All of the body panels are original and with the original paint and decals still on them, barring one or two decals I had to replace.
The bike has two sets of seats, an original black set, and some nos "Second Look" blue covers I found on Ebay, which I fitted to some other seat bases.
I also replaced the large stock pumpkin indicators with some more modern ones from the 2001 VTR1000 SP2 which bolted right on, but had to be altered in the wiring and sockets since this bike has front running lights. Lockhart Phillips carbon effect mirrors and tank bra are some nice additions as well.
Its also got on a full aftermarket exhaust system and some other engine work which puts the engine output up to around 150hp from the stock 135hp. The current mileage on the speedo is just above 50.000 miles.
Heres some photos of the bike taken in North Carolina over the years while attending the May two stroke meetings at Deals Gap.
Near the town of Franklin, NC. The oem large indicators were still on the bike in this older photo.
On the Tail of the Dragon, NC. The blue seats are on in this photo as well as the SP2 indicators and Vortex sprockets.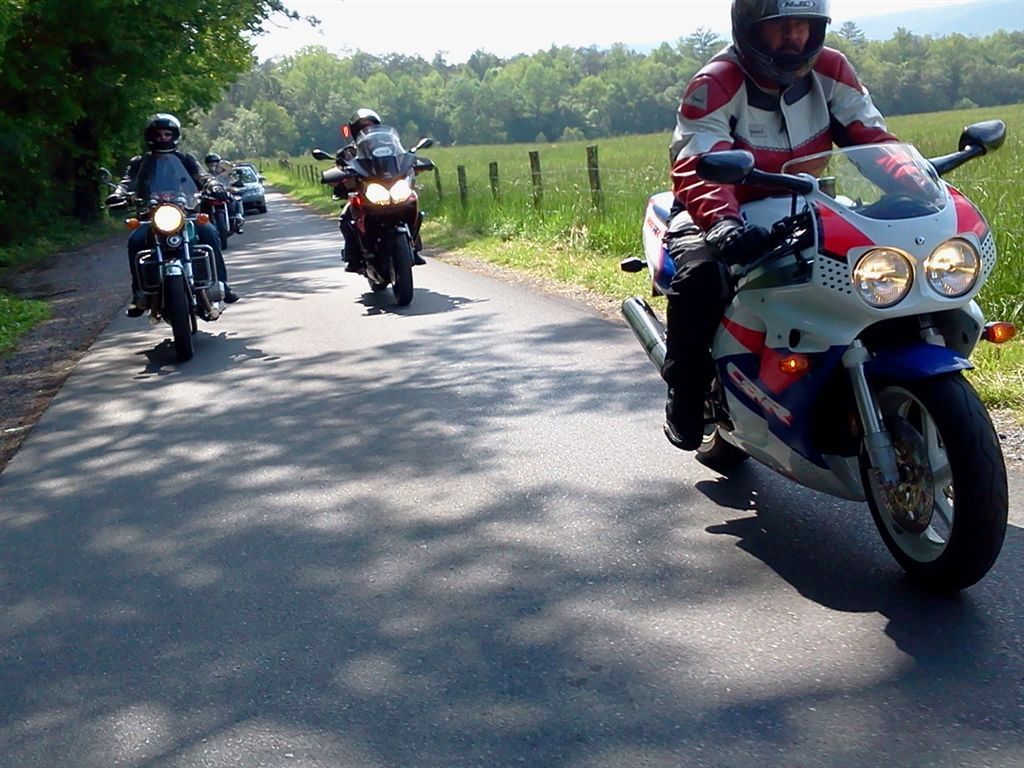 In Cades Cove, TN. Running lights in front indicators are a great feature.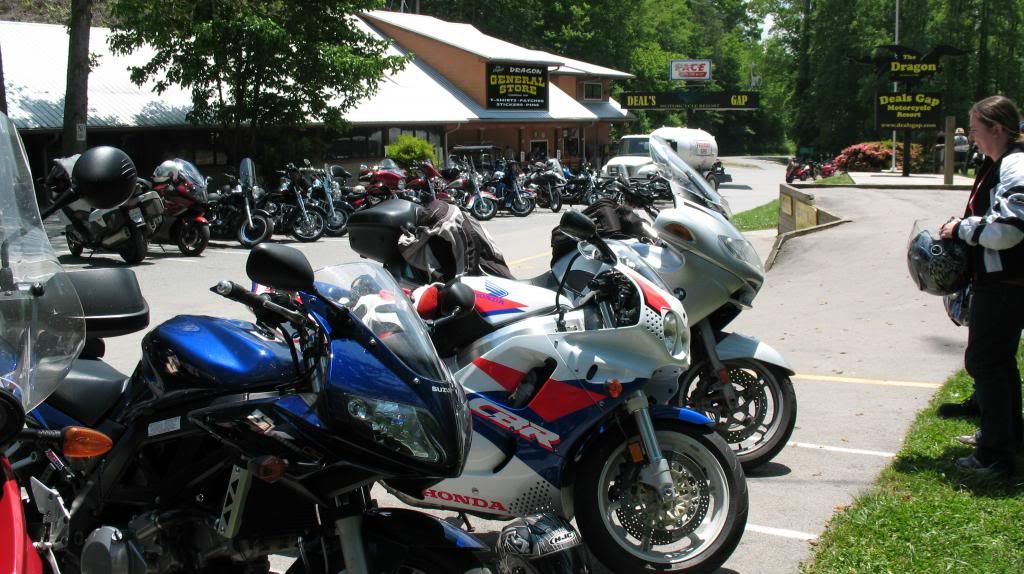 At Deals Gap motel, NC.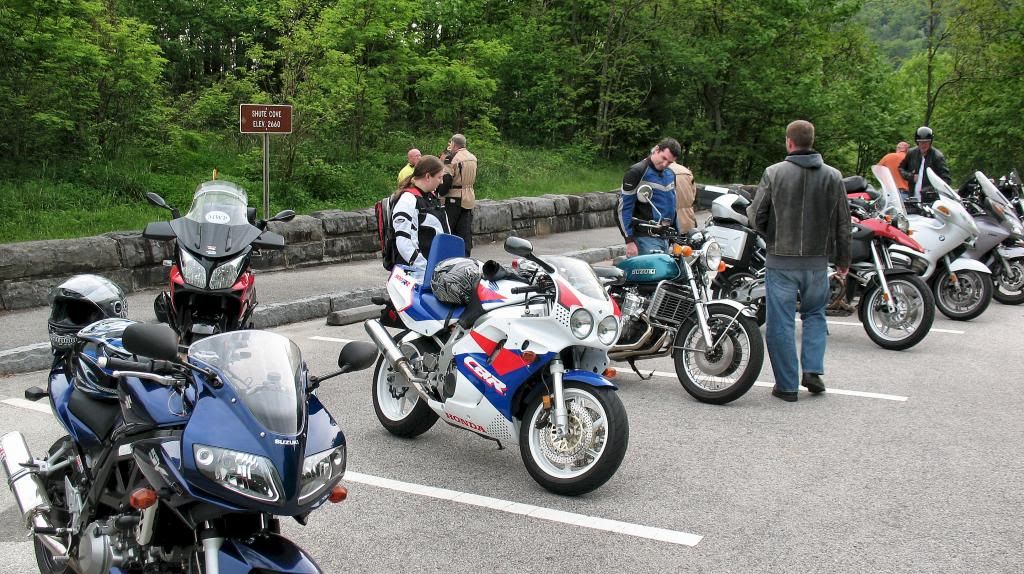 On the Cherohala Skyway, NC.
Josh on the 900 in Cades Cove, TN.