As I had the fairings off to clean and detail them, I snapped a few engine photos of the Skoal Bandit RG555. There's still some detailing to do to various items here and some of the black painted engine parts like the clutch cover which needs stripping and repainting as does the alternator cover etc. As I find time I will get to these parts asap.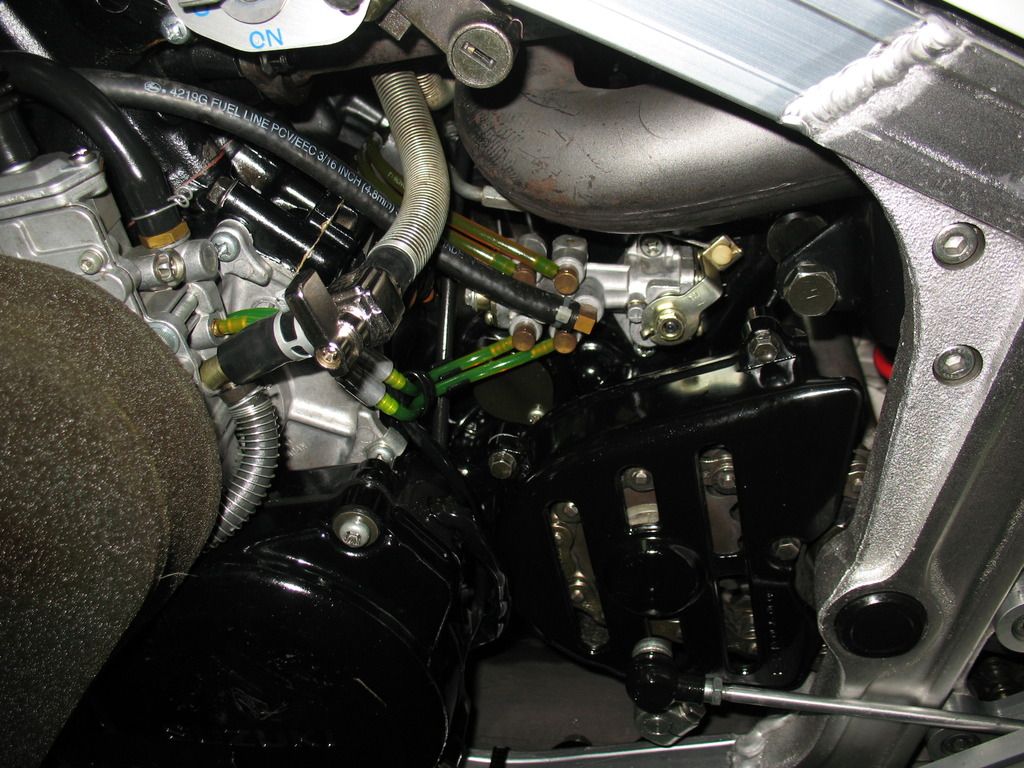 A view of the rear left side of the engine. RGs use fuel line with a 9mm internal diameter. There are two from the fuel tap feeding each bank of carbs.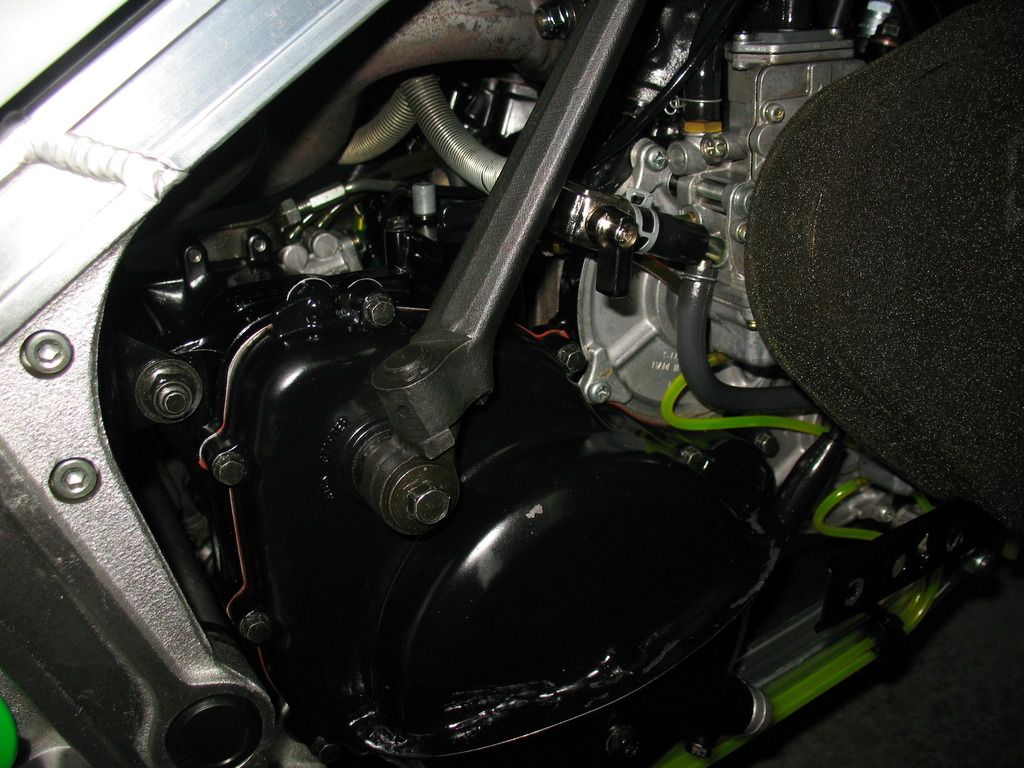 A view of the rear right side of the engine. That clutch cover with red silicone on the joint looks bad and needs sorting out.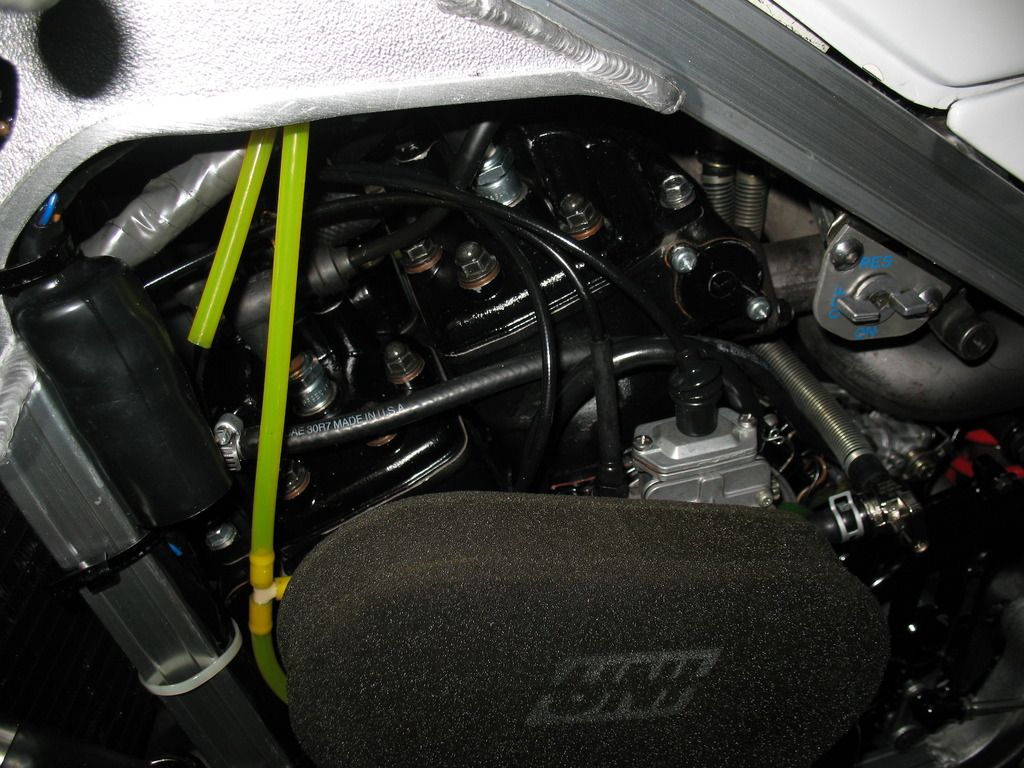 The two left cylinders are shown here, the lime green Tygon hoses are breathers for the carbs.
The two right cylinders are seen here, the lime green Tygon hoses are carb overflows for the two right carbs (lower), carb breathers (middle) and radiator overflow (right) I will be adding an expansion tank to remove the simple overflow thats there now.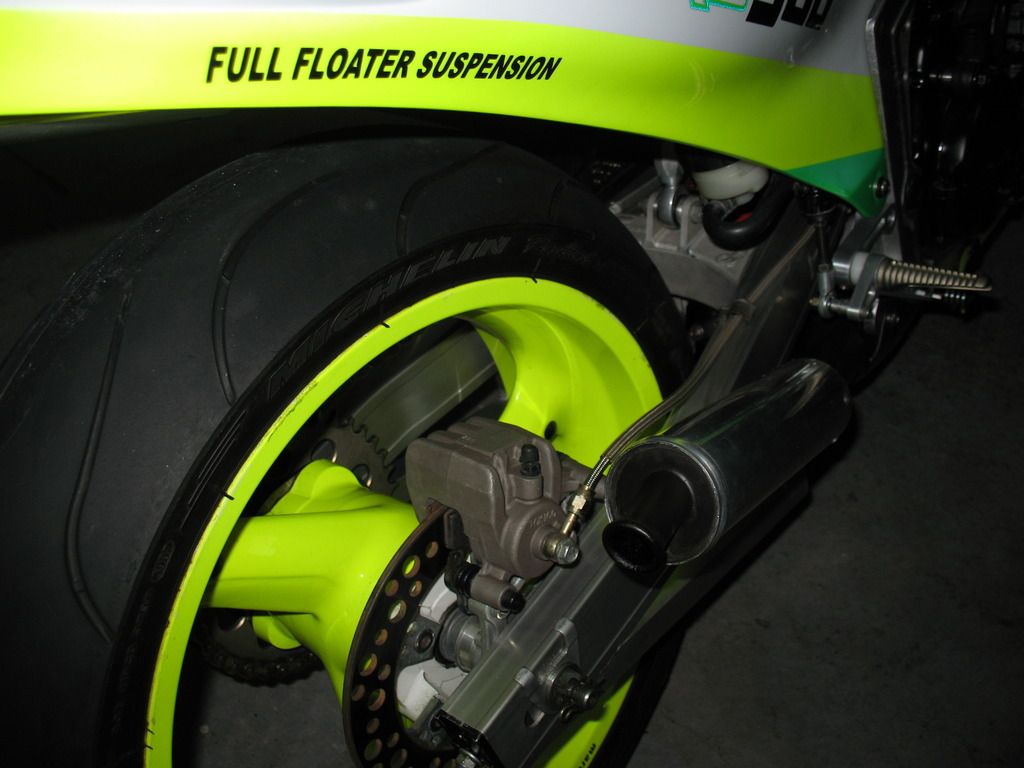 Shown here is the Marchesini magnesium rear rim with a 170 width tyre. The caliper and disc seen here is lifted from a Kawasaki model, it works excellent and is updated from the stock unit that used a torque rod.
An inner view of a mid side fairing, I've recently refinished all of the inner bodywork panels in a metallic pearl black which mimics carbon somewhat.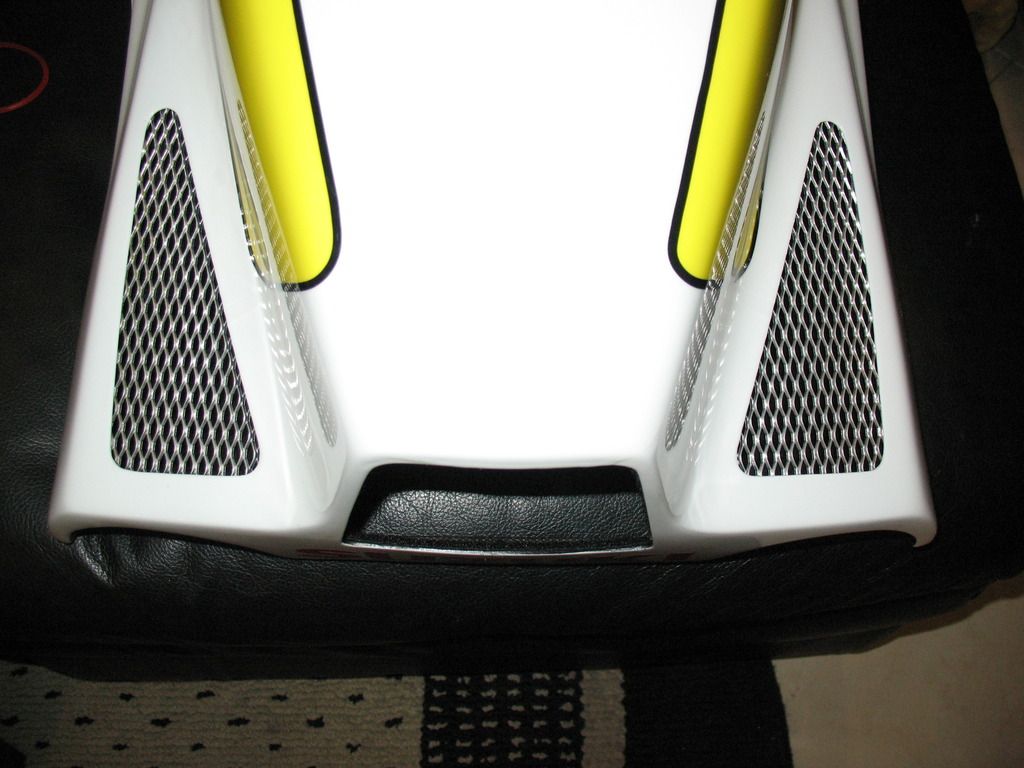 Replacing the old rear bodywork mesh with some new one. The interior was prepped and repainted in the metallic black pearl and the new mesh fitted as seen here.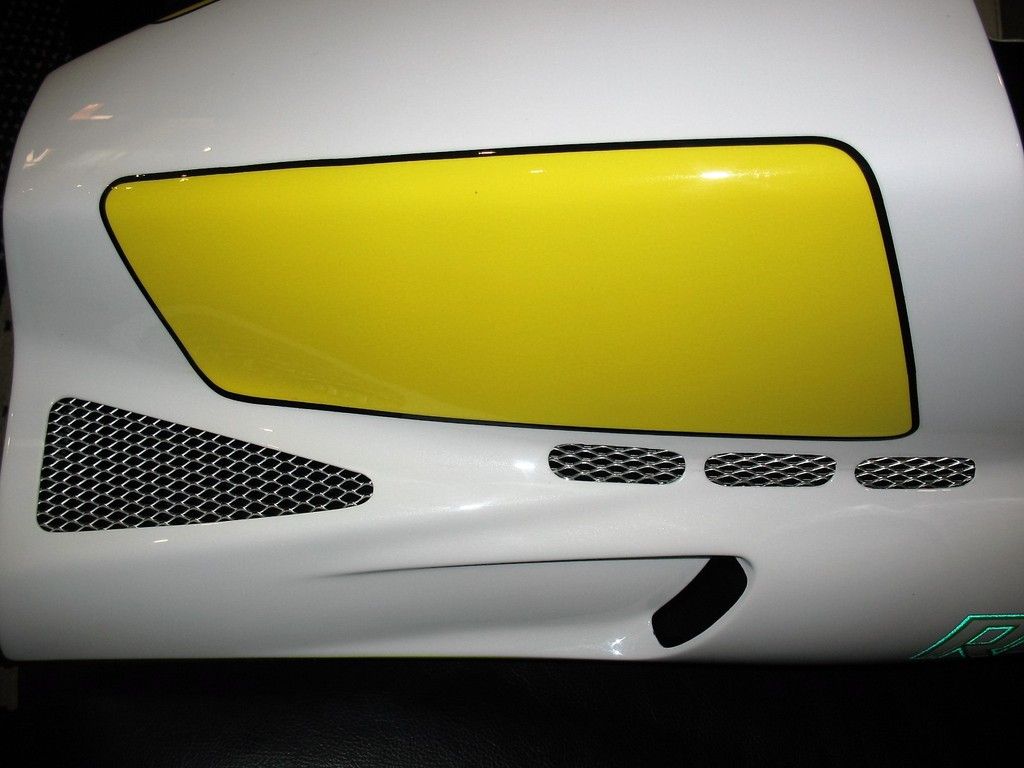 A view of the right side of the rear bodywork showing both new pieces of mesh installed on this side.