Zunspec4 wrote:
Just don't get him too busy until after he's finished doing my engine

.
Cheers Geoff
Yes, I hear very good reports about Pete's work, too bad he is on the other side of the world!
Some progress since my last report:
I needed to assemble a crate to ship all my bits and pieces back home. My neighbour here is a real good scout and offered me all his tools, workshop and help.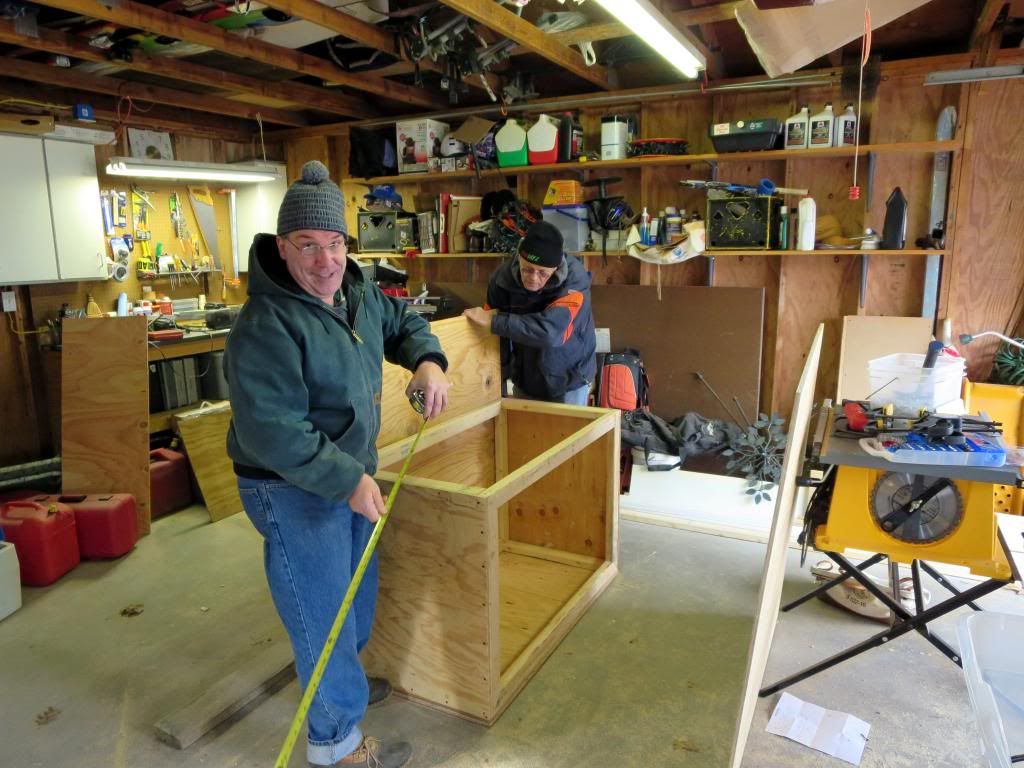 Measure twice, cut once! Damn, should have measured 3 times!!
On very friendly terms with the USPS lady (not to mention Fedex and UPS). She brings the stuff right to my door now. Her husband is a BMW rider (can't help bad luck).
The latest bits and pieces to arrive are a few new bearing and seal sets as well as some lovely new Mikuni VM34's - $89 from Amazon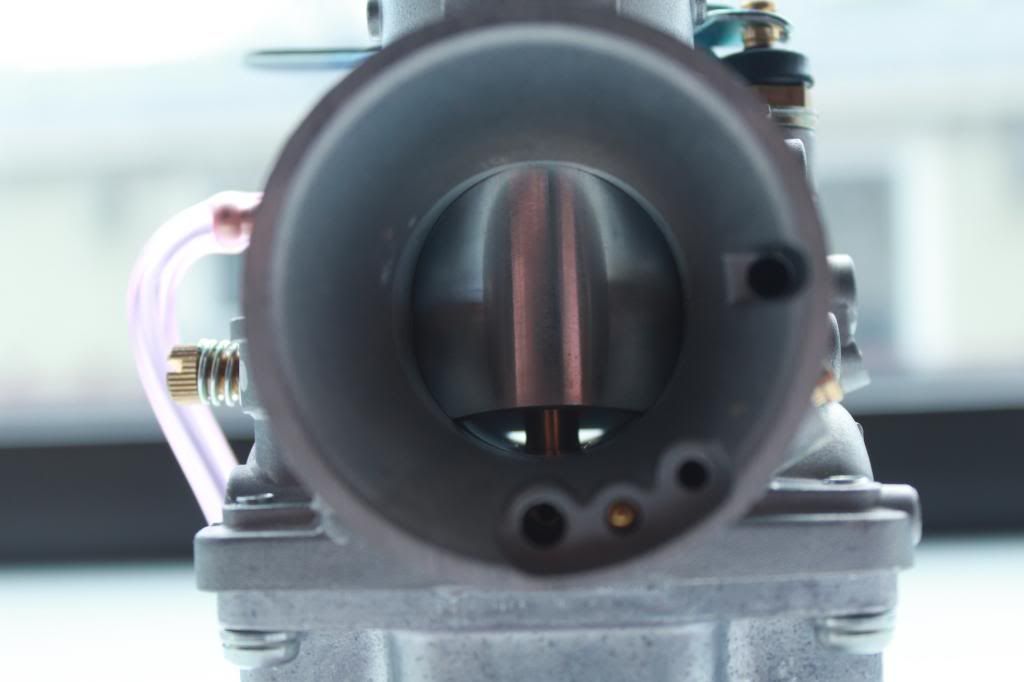 And these gorgeous Wiseco forged pistons. These look too nice to be hidden in a motor.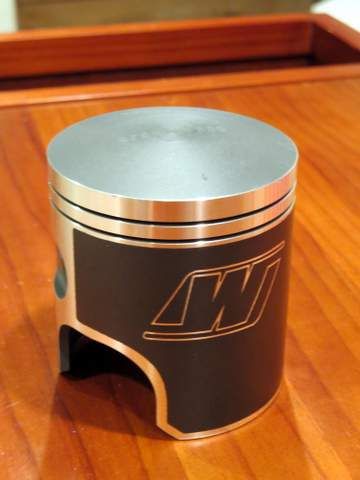 I have had the motors and other generally grotty running pieces off to the local soda blasters to clean them up before shipping and here are some of the results - I'm pretty happy.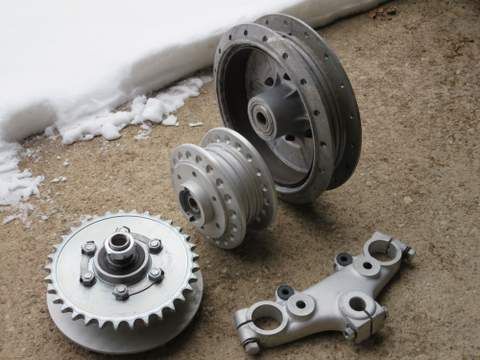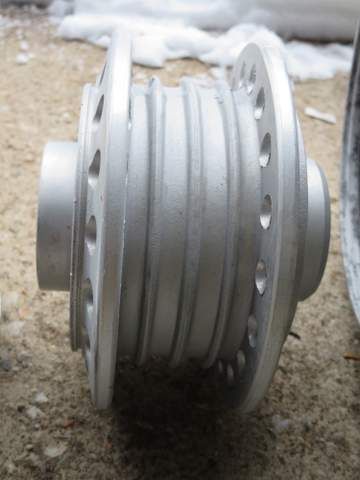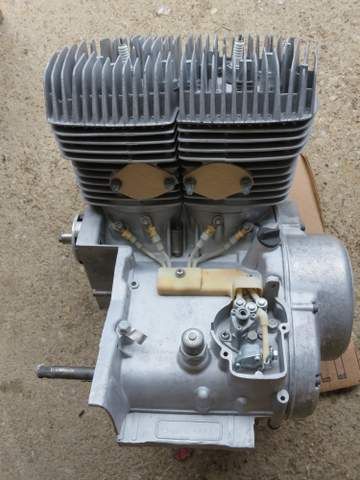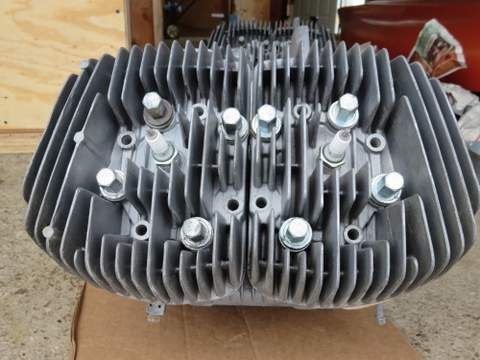 All the outer casings of the motors will be buffed up to get a bit of shine on them.
Next task was to get all the bits and pieces crated up for shipping back to Oz. Through the North American 2 stroke forum I was able to get a lead on a guy in Indianapolis who exports classic cars to Australia. I gave him a ring and to my surprise there was another Aussie on the end of the phone. He lives in the States and his daughter runs the Aus side of the business in Melbourne. He basically said "get the crate to me and I'll handle it from there". That took a big load of worry off my mind as I really didn't know a lot about import/export details. In the meantime we had to take a run down to New York to pick up son and daughter who are here for Christmas, so on return it was a rush to get the crate finished and everything packed before the freight company arrived to pick it up.
So, with the help of #1 son, we knocked up the mounting brackets that will (hopefully) keep the frame and motors well anchored during the voyage back home.
When we designed the crate we had decided that the best way to anchor the motors and frame was to use the existing mounting brackets and just run threaded rod through each side of the crate, so that's what we did! I can't think of any more secure way. It all seems pretty solid.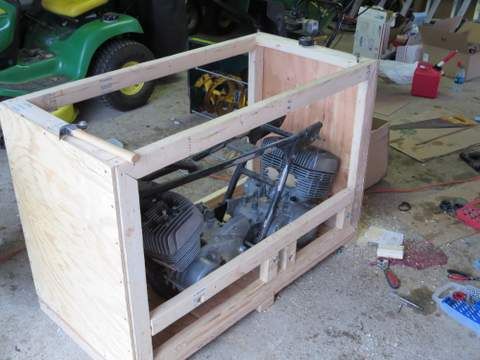 It was then just a case of packing everything around the main components.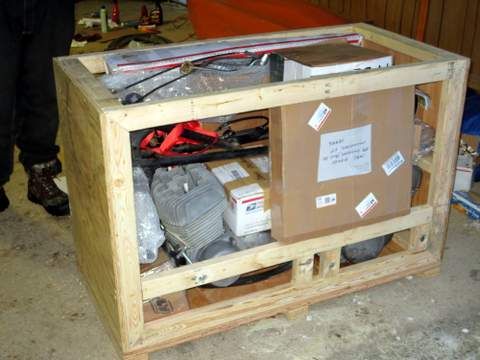 And finally, the sides and lid are screwed on and we have a crate! It weighs in at around 510lb (or about 230kg) so it's a big lump to try and manhandle. Luckily the freight company can get the tail lift of the truck right into the garage so we can get it on fairly easily. Which we do.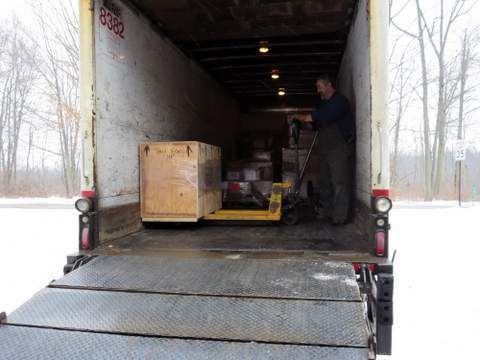 And off it goes on the first leg of a journey to the other side of the world. Hopefully (fingers crossed) the next I see of it will be when it gets delivered to the door in Western Australia in a couple of months time!
Once I get back to Australia in the middle of January I will start ordering all the bits I need out of Europe (didn't make sense to ship them to the US and then onto Oz), so I'll be looking for a tank, bodywork, ignition as well as a front alloy rim and spokes. Some bits and pieces will come out of Asia and the freight to Australia from that region is usually pretty good. I will use local engineering expertise to rebuild the cranks. Porting and chambers I will do myself at this stage. I have purchased the MOTA software to assist with the design and tuning and that is going to be manipulated by a friend here in the US as I'm not that into crunching numbers, but he loves it! As well as being an ex motocross and snowmobile tuner his real job is a hardware testing design engineer with IBM so he's pretty handy on the calculations.
I'll take this opportunity to extend season's greetings to anyone who has been following this project. Probably the next you hear will be from a searing Australian summer! Take care.