Taking some time to do some general work on one of my RG500s. One plan is to upgrade the wire harness, one main area was to replace the ignition coil wires with larger ones and add some extra circuits as well and retape the whole thing along with a general tidying up of its appearance.
Recently I began this process and did it with the harness still on the bike, yup it never left the bike while I was working on it. It may sound strange to do this but on these bikes its actually possible and easier.
I also wanted to make custom cables for the power valves which I made and fitted, along with fitting new custom brake lines and caliper rebuilds etc.
I also rebuilt the battery box/oil tank section amongst other things, heres a few photos showing a bit of the work being done.
New custom power valve cables fitted to the motor and one pair of the new ignition coil harness wires can be seen in this photo, along with a section of the retaped harness.
The new location for the main fuse, putting it here makes for a loss of about five feet of the stock wires.
Rebuilt rear caliper with restored hangar bracket and new custom braided ss lines/fittings.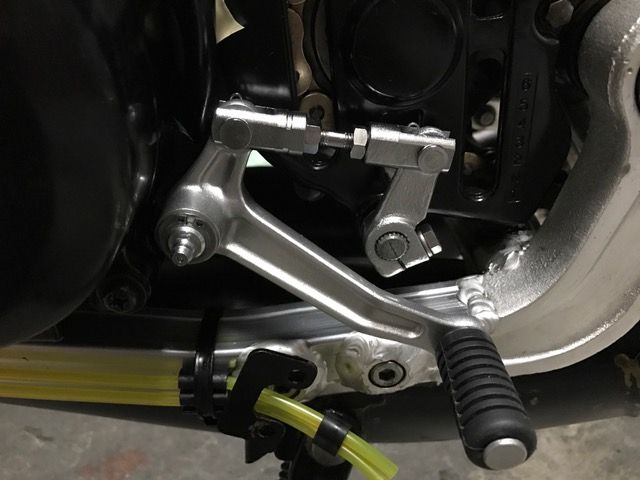 A customized shift unit using some of the orignal parts along with a modified GSX600 lever for a shorter throw.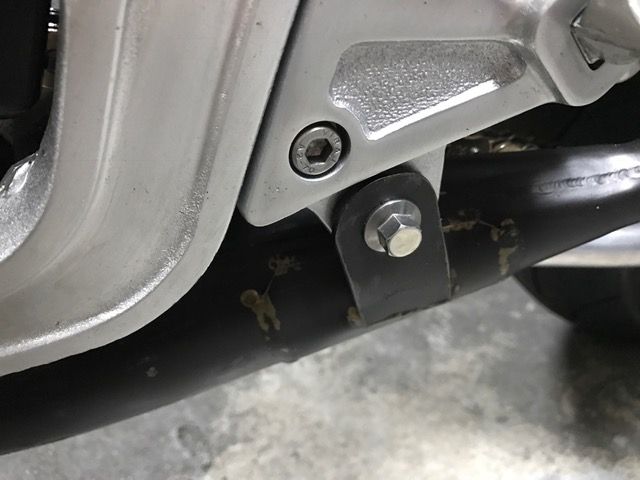 SS flange bolt on pipe bracket, very decent quality items. The footest bracket was also customized and then restored.
New alternator yellow phase wires, upsized to 14 gauge.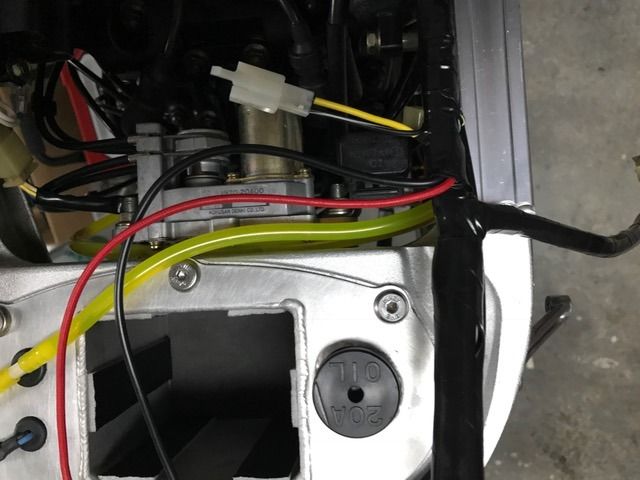 Rebuilt battery box plate/oil tank looks way better now its been upgraded/restored. The two pin connector shown is an addition which will be used for the JDM fuel gauge temp gauge unit.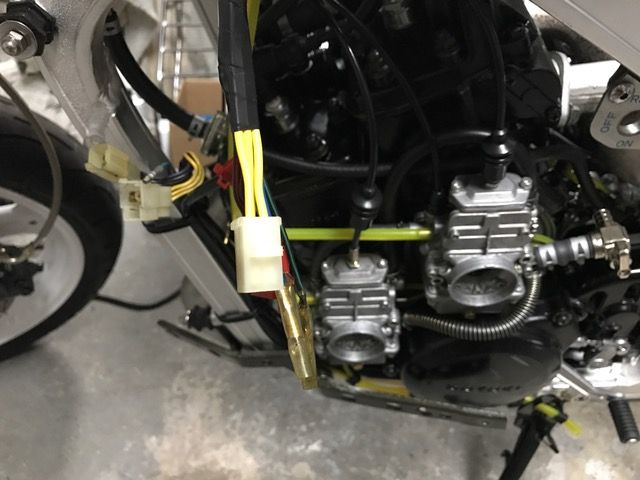 The four carbs were removed and ultrasonically cleaned then rebuilt. The throttle cable assembly and choke cable assembly was also rebuilt.
The radiator has been restored and will go back in shortly. All of the Tygon lines are new as well as the oil lines from the tank to oil pump.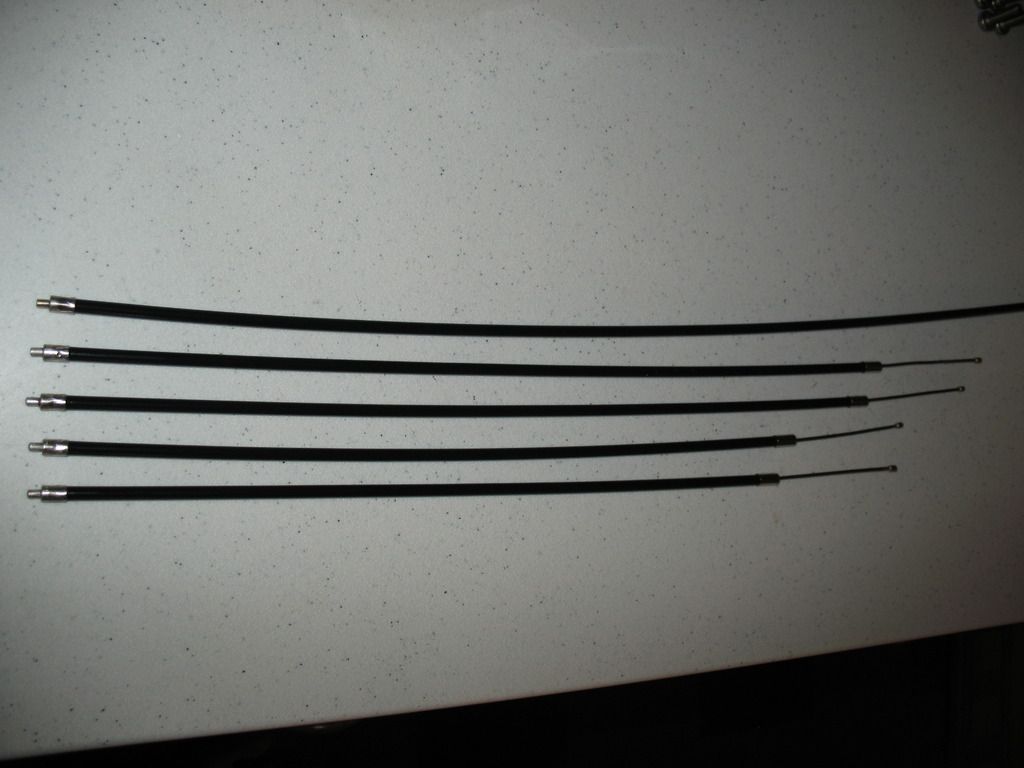 The new five lower throttle cables. One is for the oil pump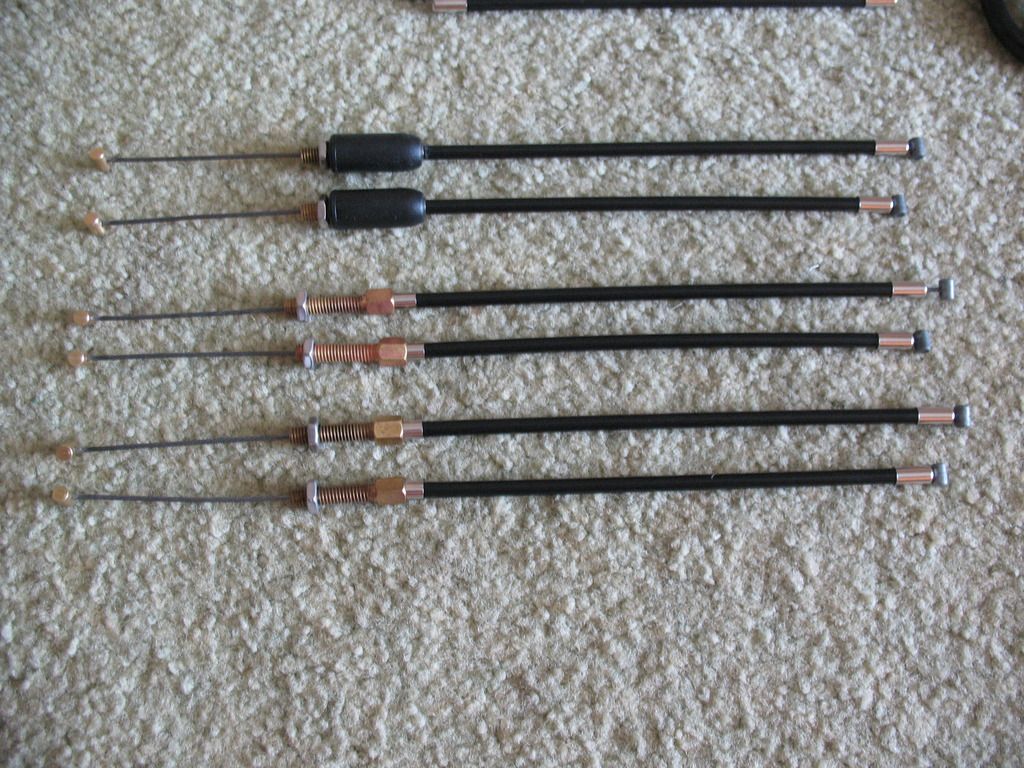 The custom built power valve cables during the rebuild, these are three sets of the short ones shown.