Hi, just joined the group and thought I'd introduce my first project bike.
I bought this 1970 TS250 a few months back, it was pretty original and in almost complete condition missing just a couple of small things.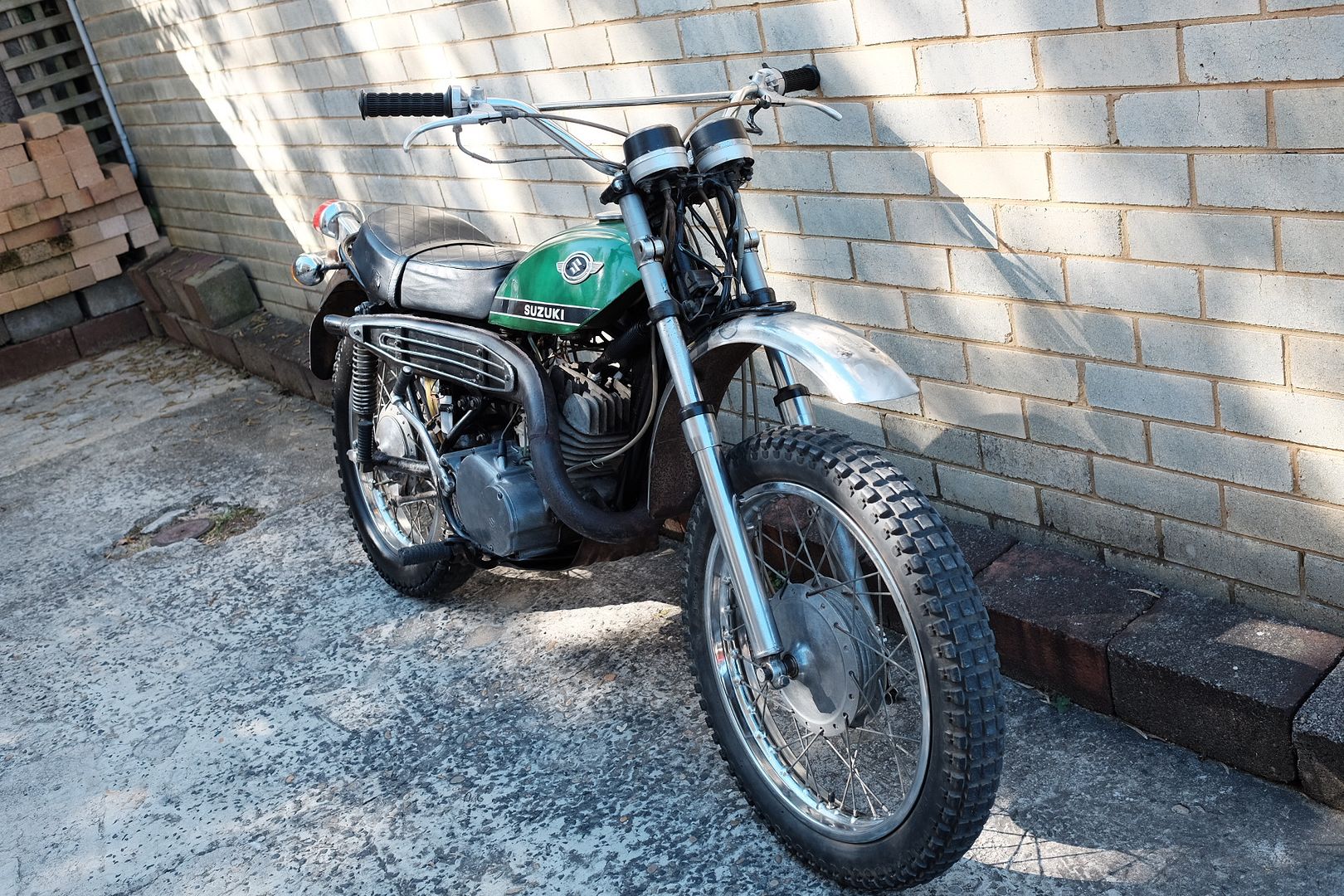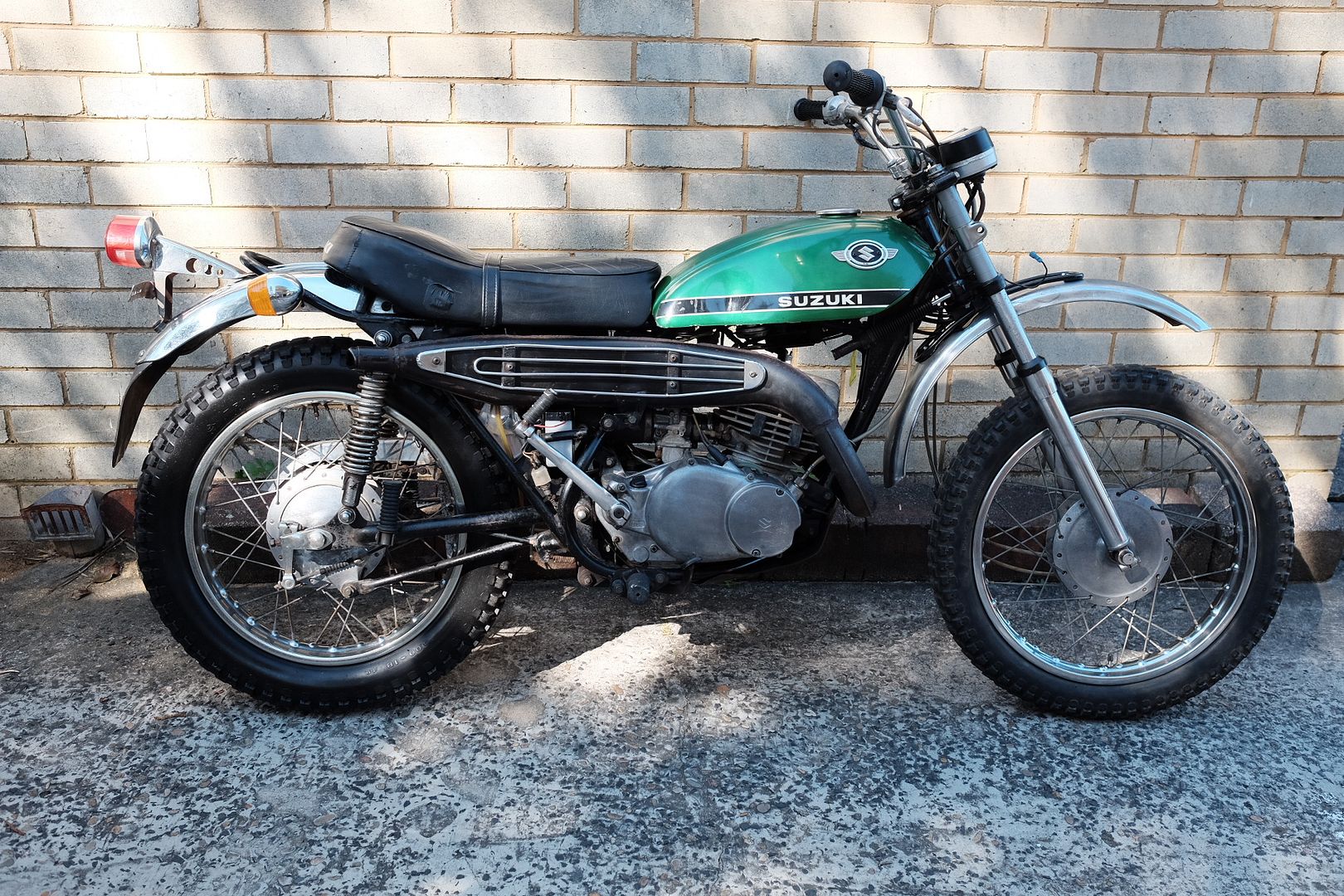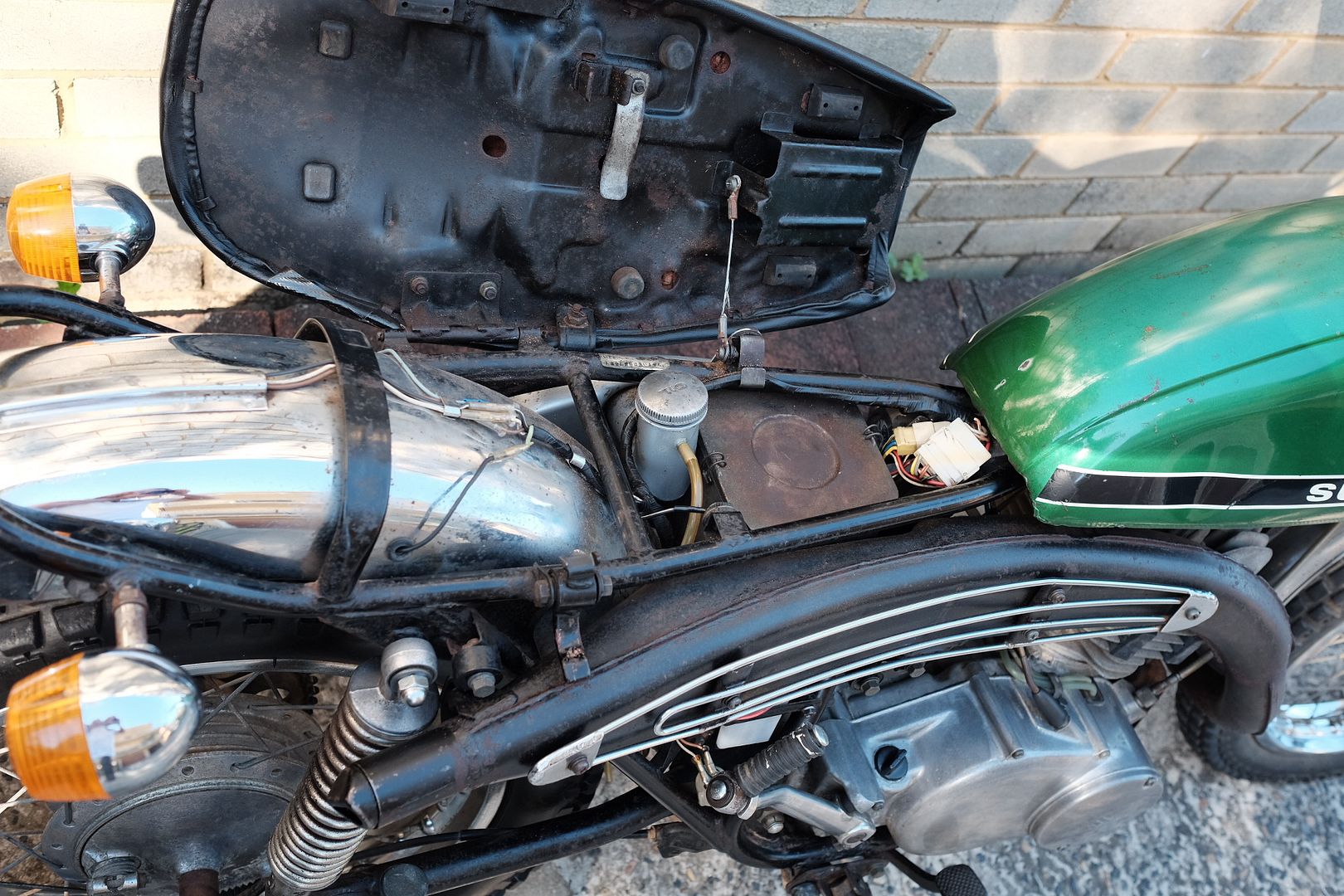 compression wasn't bad but it was smokey as hell, half of that problem being the exhaust was actually swimming in oil! Barrel turned out to have a few scores so after i'd cleaned it up it went off for its first rebore. Frame was blasted and powdercoated along with a few other bits and bobs.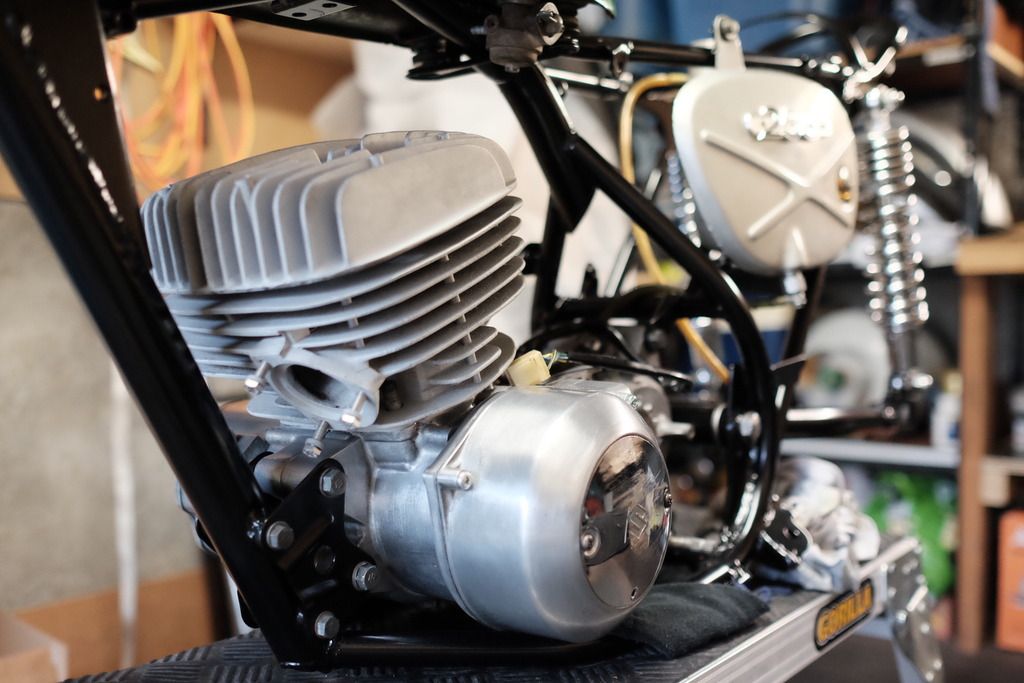 Tanks in pretty good condition, has a few marks and a bit of rust on the outside but I kinda like it as is so I'm gonna leave it.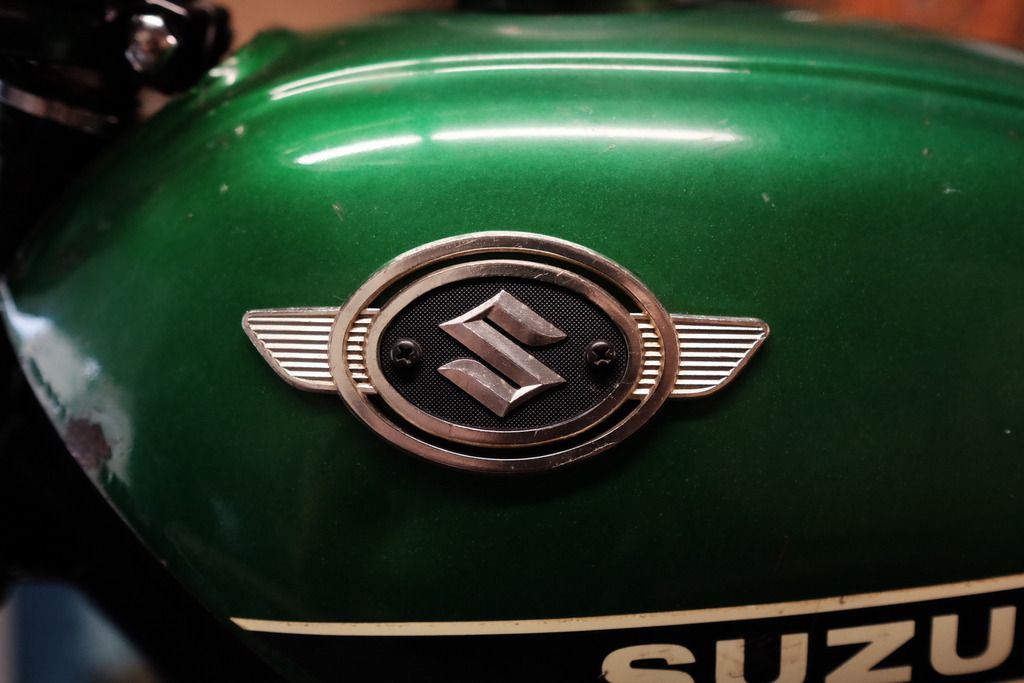 The original forks were toast so I tracked down a set of 1972 TS400 forks in great condition which look almost identical. Chrome was good except the top part where the old headlight ears would have been so I've covered that with alu tube, I will then weld some brackets to them for the headlight.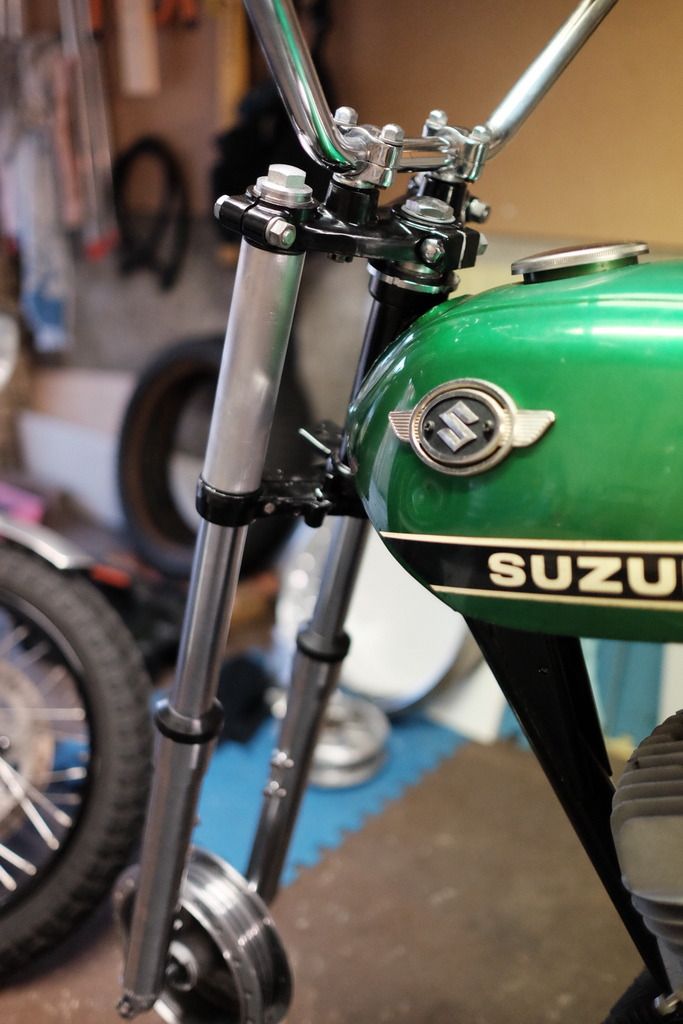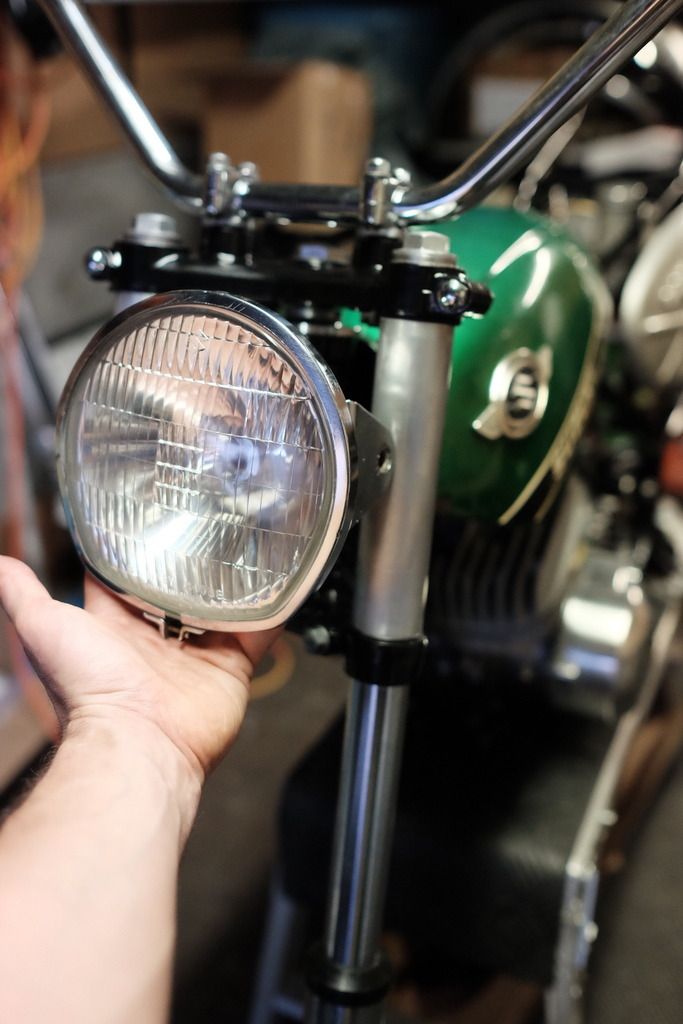 Anyway I'll not bore you with all the other little bits and bobs but this is where I'm up to with it. Such a cool looking little bike!