the wheels - not in the best of condition.
the front................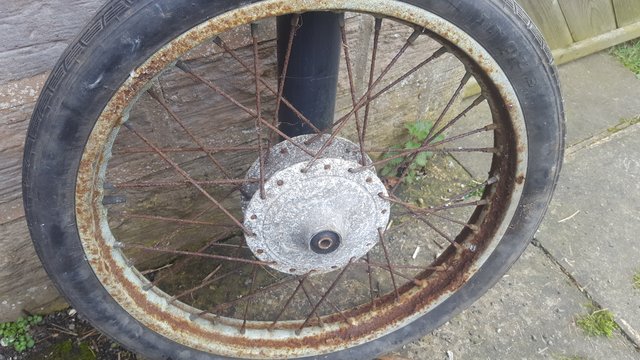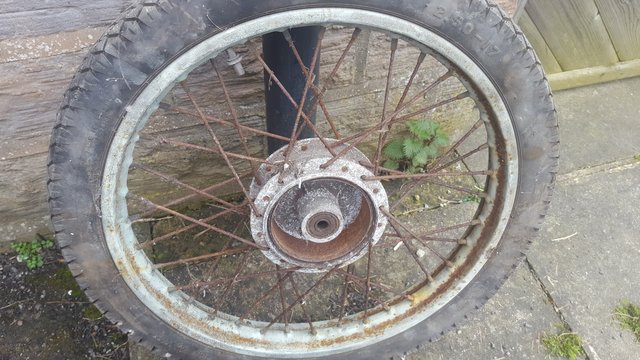 and the rear...........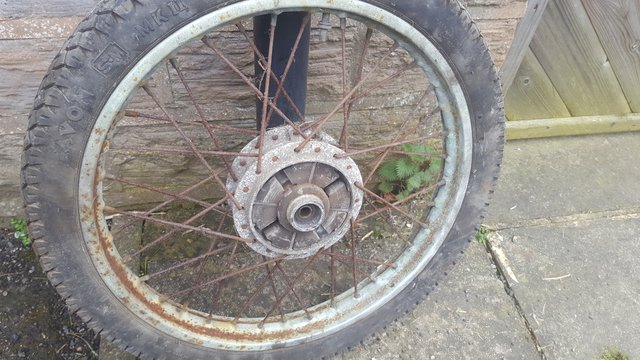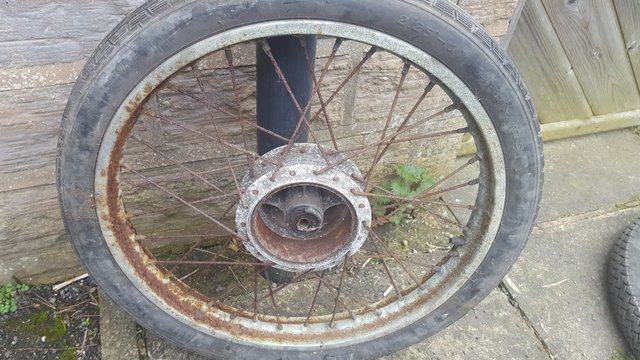 The hubs appeared to be salvageable, so I cut them out and binned the rest.........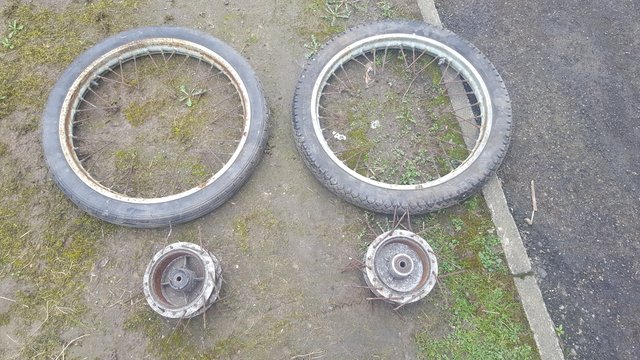 although I set out to use as many of the original components of the bike as possible, I had to replace the rims. Both had signs of terminal rot around some of the spoke holes and the corrosion was too deep set to remove with a buffer. So I purchased a set of rims and spokes from Thailand............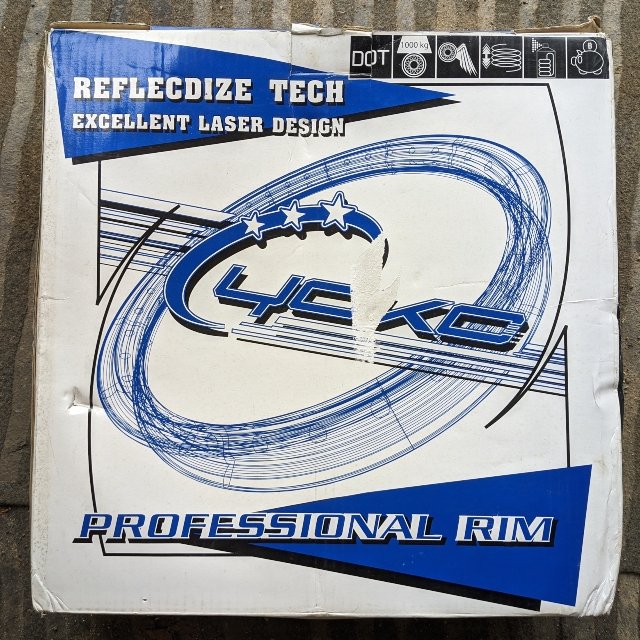 all for less than the price of one UK supplied rim and spoke set. And these have the advantage of Excellent Laser Design AND Reflecdize Tech - whats not to like?
took them to my mate Ian the wheel builder on Tuesday, collected them next day.
The front...........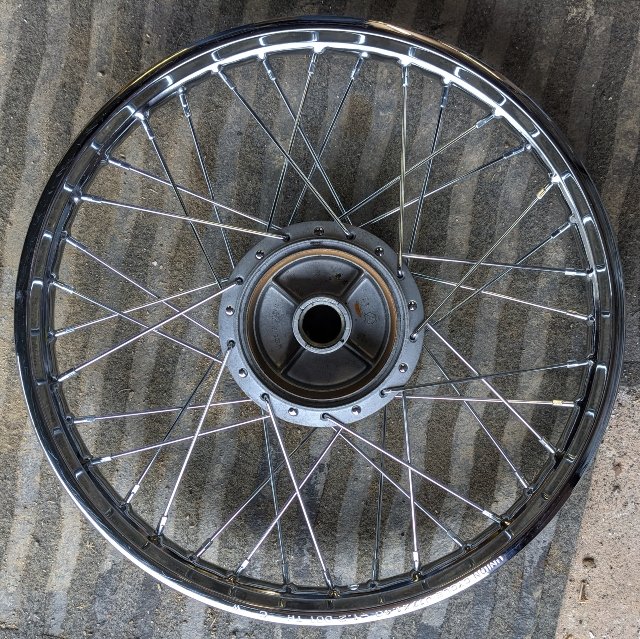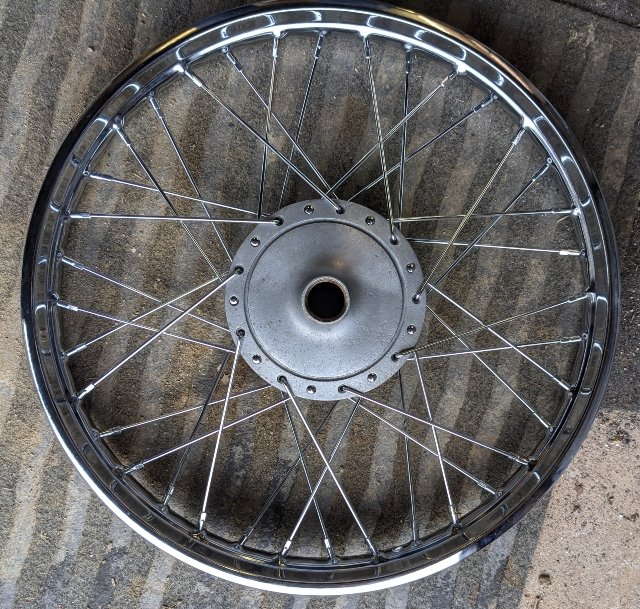 and the rear...........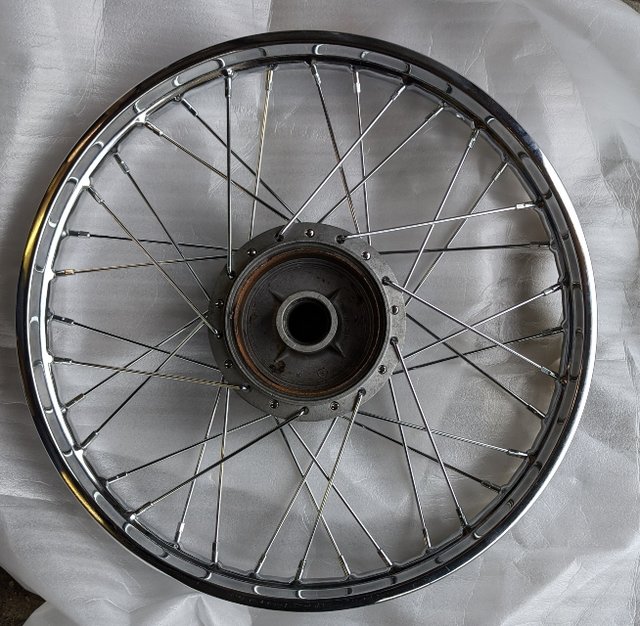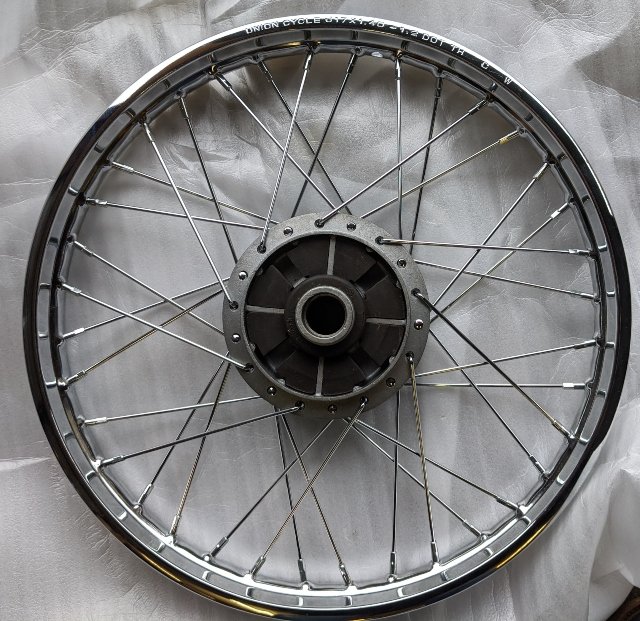 I think they will look OK for this build.
Ian said that the quality was on a par with the UK manufactured rims that he uses, and better than some!
Tyres, tubes and rim tapes ordered - it'll be a rolling chassis before I know it