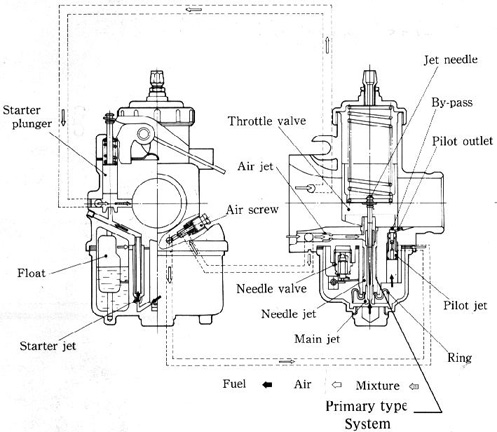 I don't know how to best describe this, but if you look at the diagram, the nominal bore size is the diameter just in front or behind the slide. NOT the slide diameter or the bore it sits in. Not the inlet - which is much larger.
Many carbs have the outlet the same size as the bore i.e. they are parallel bored - like a straight pipe. The picture may be deceptive, but it looks as if the outlet (where you are measuring) may be larger than the diameter just in front of the slide. They call that taper bored.
If that is the case, then the carbs are probably 28mm opening up to 30mm at the outlet.
In terms of jetting, I would start with stock 350 jetting and that should turn out to be too rich but better to start rich and work down.