I picked this CB1000 engine up off the local craigslist, with a little crankcase modification and jug swap action I'll have a chain drive CB1000.
Now it's starting to look like a project!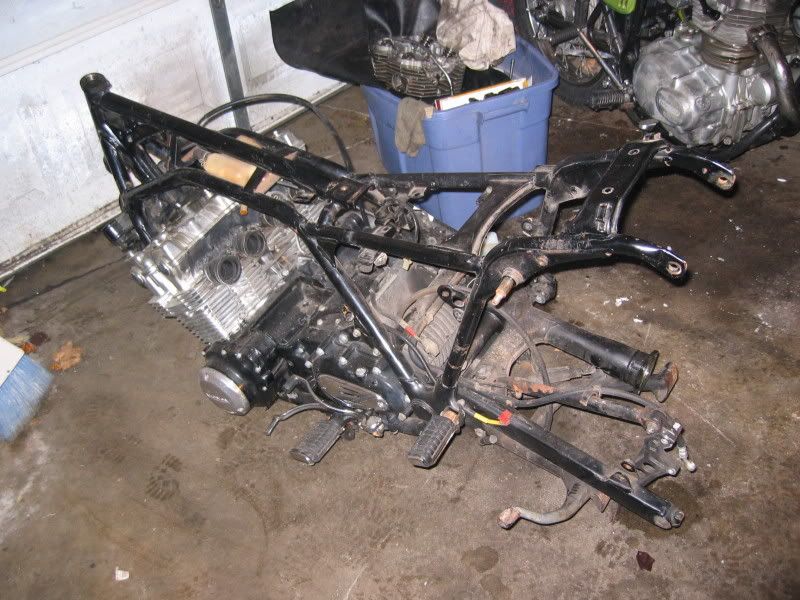 I'm not quite sure how racy it'll end up.... as it's going to be a sizeable bike when its all said and done. Maybe just a ducktail seat and a new paintjob will wrap this one up....
QUESTION:
They've been telling me that the stock CV carbs will need limited adjustment (apparently they're tolerant of changes on these honda 4 strokes)
With new exhausts and 350 more cc's I'd be surprised if I didn't have to re-jet, but I'm not a four stroke guy. Anybody know the answer?