Tuesday night is bike night at my good friends shop. Getting an early start on the preparations for Bub Speed Trials at Bonneville Salt flats. This is our Record holding entry. It runs in the 125cc Partial Streamliner Fuel class. It holds the record at 149.9 mph.
There's very little of the bodywork on at the moment.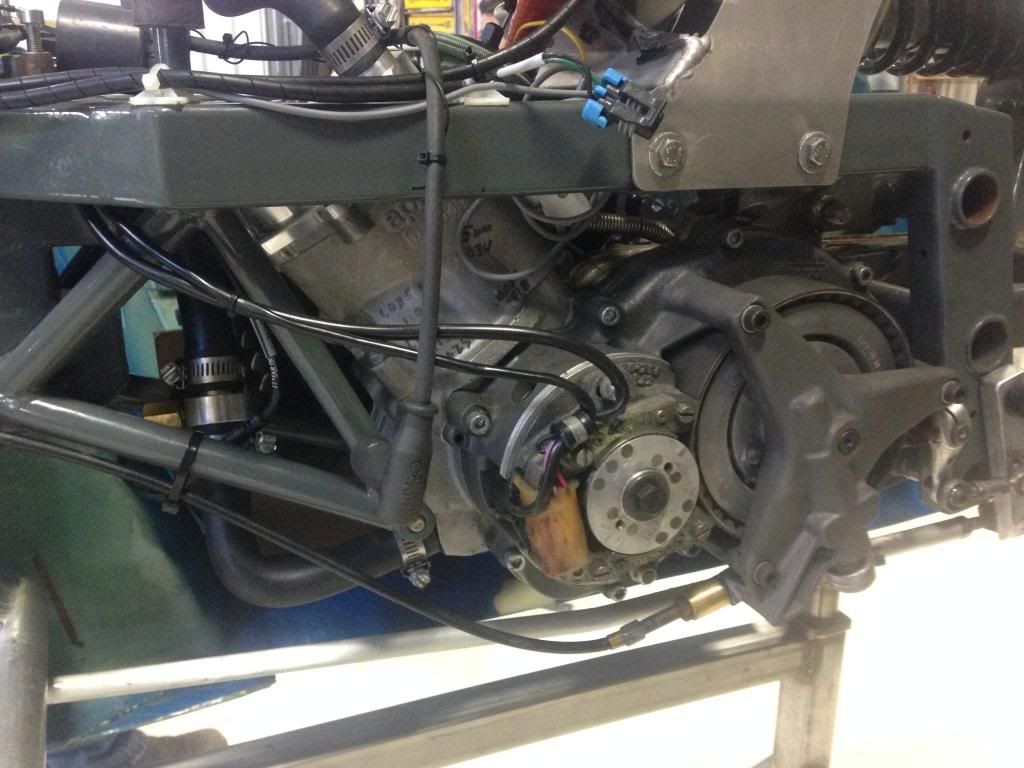 Things will be looking different in the coming weeks. I'll share what I can without giving up any trade secrets. Haha.
Here's a short trailer for the film being made about last years effort.
http://vimeo.com/m/69919930