Sunday 29th Sept was the annual Distinguished Gentleman's Ride with about 270 bikes turning up. There DGR events are held all around the world to raise awareness of (and collect research funds for) prostate cancer.
Riders are asked to wear their most dapper clothing for the ride. Some outfits were...mmm....interesting
Was a great day with a ride down the coast to the port city of Fremantle. A great chance to see some rare and much loved bikes.
Any of you guys who post here get to go on one of these in your area?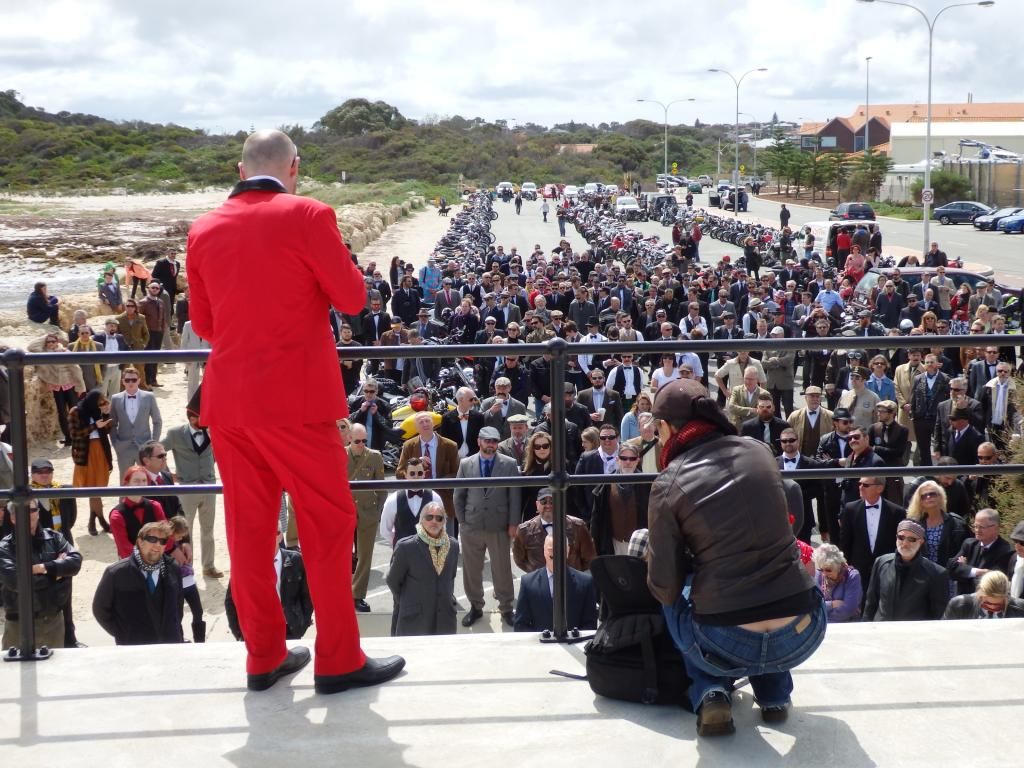 My T500 purred like a kitten all day...