3 french Alloallo(H2A purple) Gerard(on my brown H2B) myself (gold H2A)from Paris France not Ontario
3 UK Tartan from Edinburg and 960 miles to come (purple H2A with expension chamber), Chris from Newcastle(HIF and 76 Z 900 owner but the naughty boy took his XJR1300), Sam from London (purple H2C).
We were the 3 days at the Suzuki triple club de France (STCF) we, the 3 froggies are club member since years now even if we don't own a Suzuki triple. Those Suzuki guys are top block.
friday highway exit Joigny From left to right Gerard, Chris, Sam and Tartan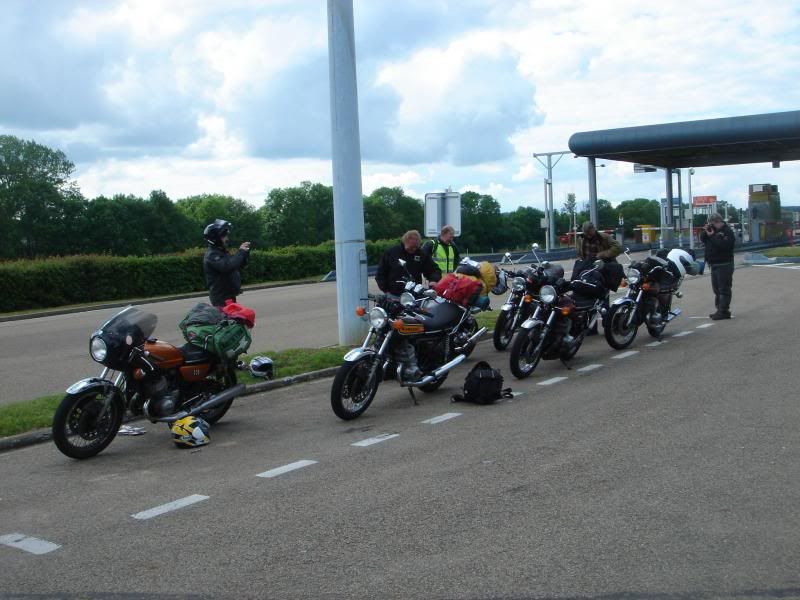 friday stop for a drink in a small village picture dcone by Alloallo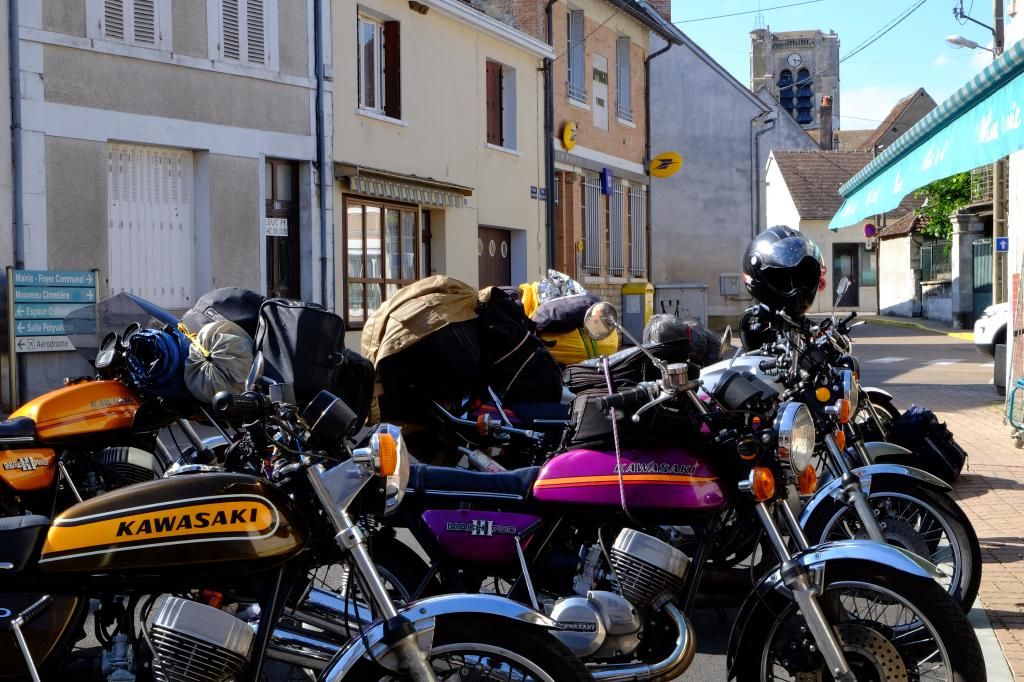 Friday Dijon Nest of H2A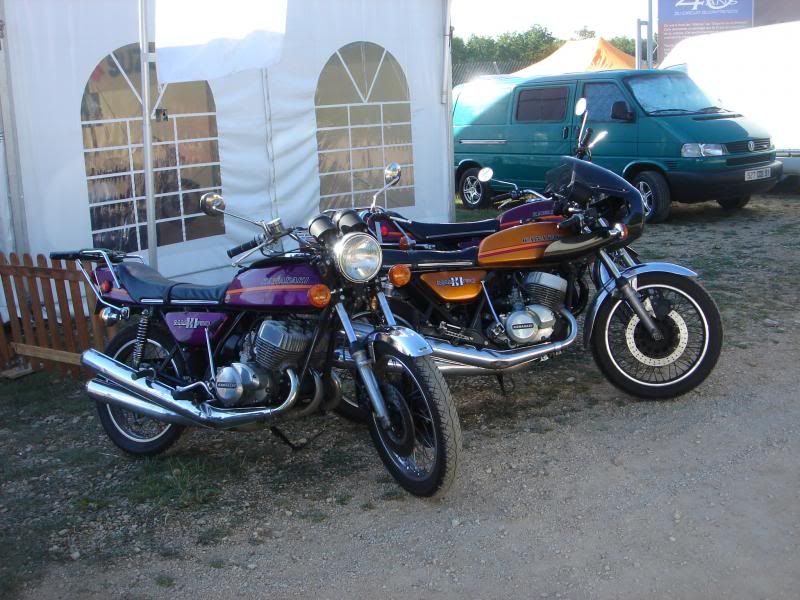 Nest of H2s picture by AlloAllo and from left to right Chris, Tartan, Sam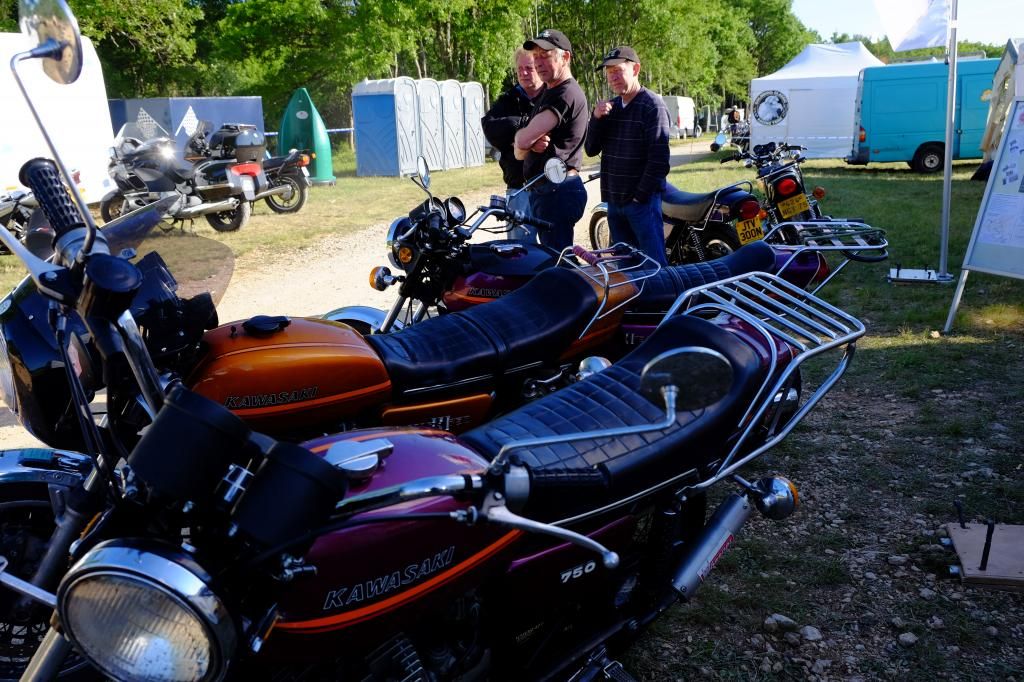 on the parking french 72 F6 very rare (the rare is it's a bike sold new in France)
Eddie Lawson superbike replica
Jamathi 50cc
74 factory HIR former Christain LEON's bike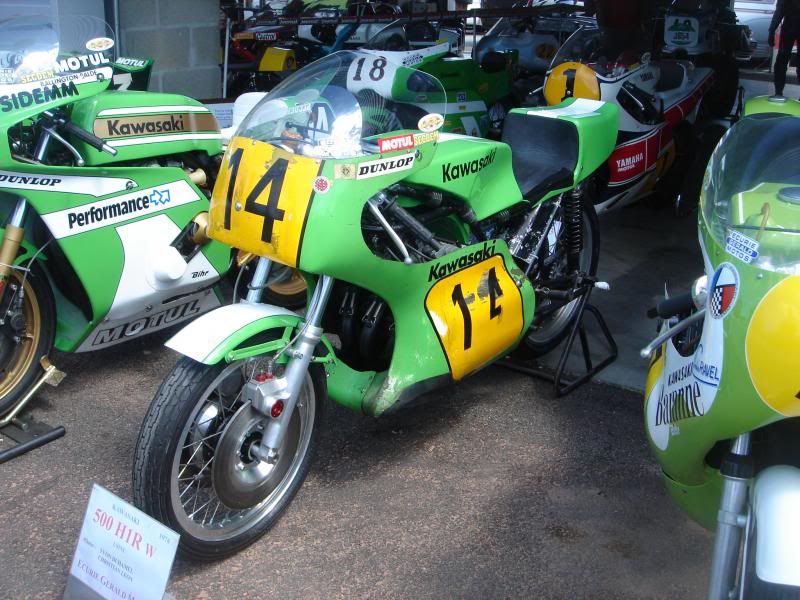 former Christain RAVEL1970 H1R frame 90056/ engine 90055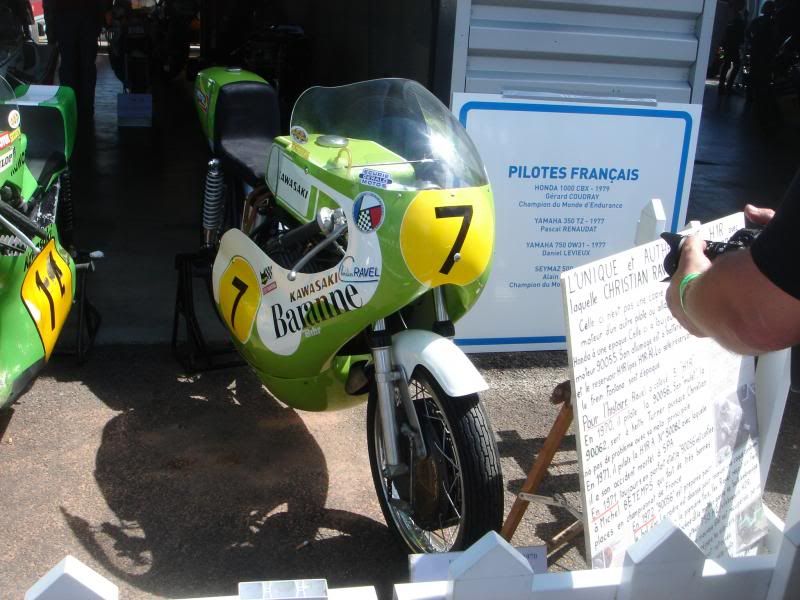 DKW 250 1938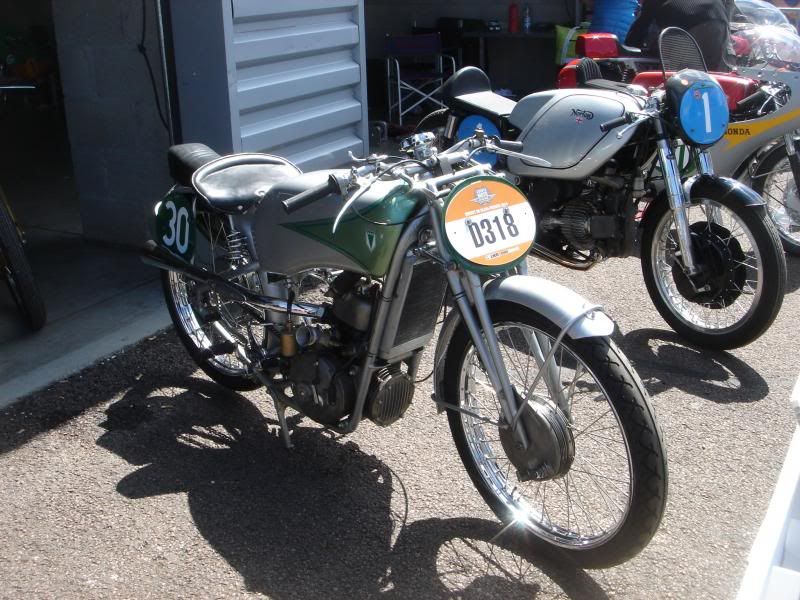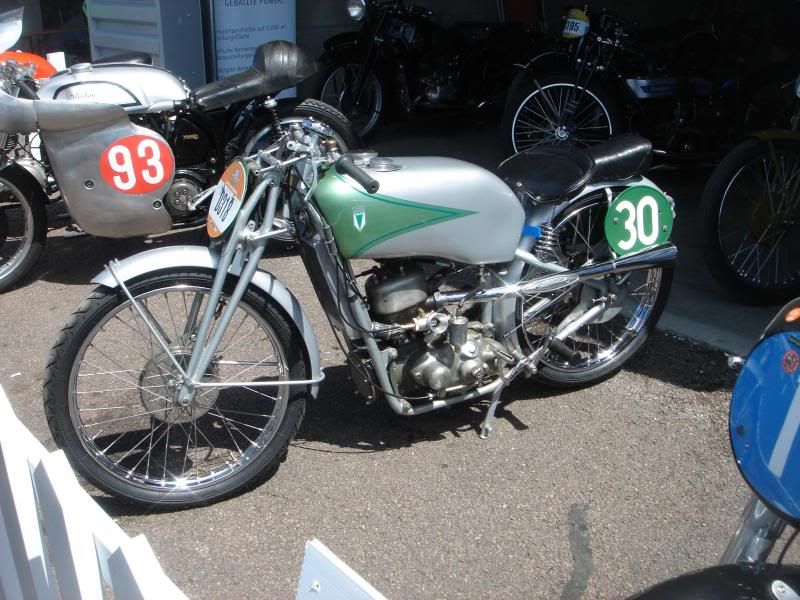 H2 coming by the road: the owner and driver is a former endurance world champion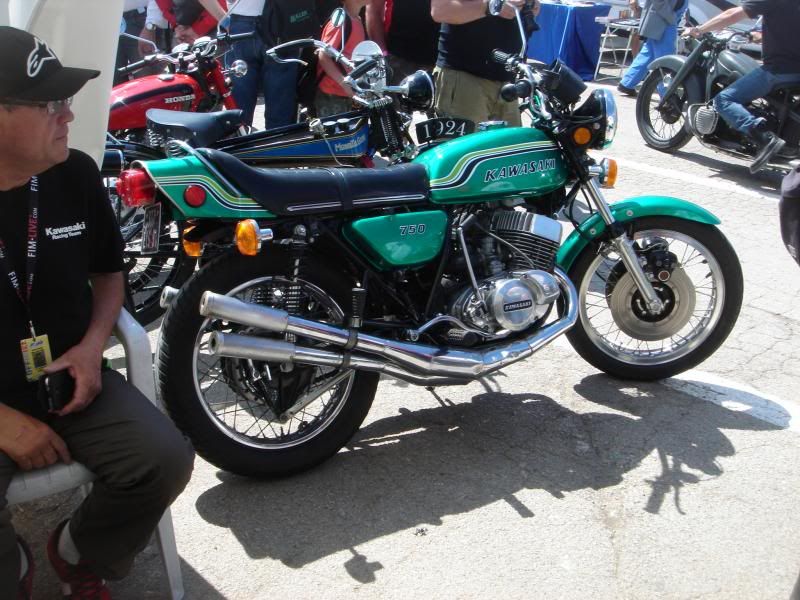 Martin frame GT 750
bikes on display at the Suzuki triple club de France, yes you'ren't dreaming it's an H2 and the five coming with me were on display among the Suzuki 2 stroke: crazy amazing guys Thumbs Up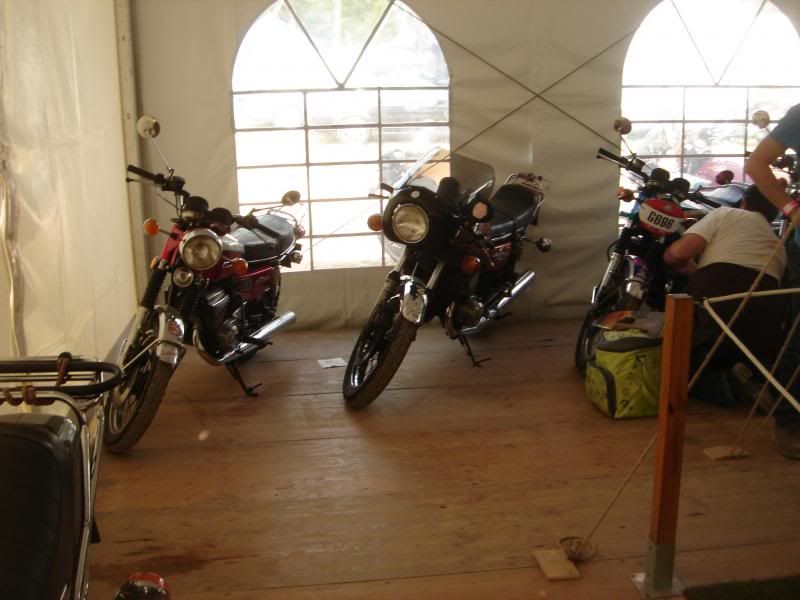 Suzuki triple club de France 750 GT line on display
yes, it's the real mac Coy factory TR 750 1974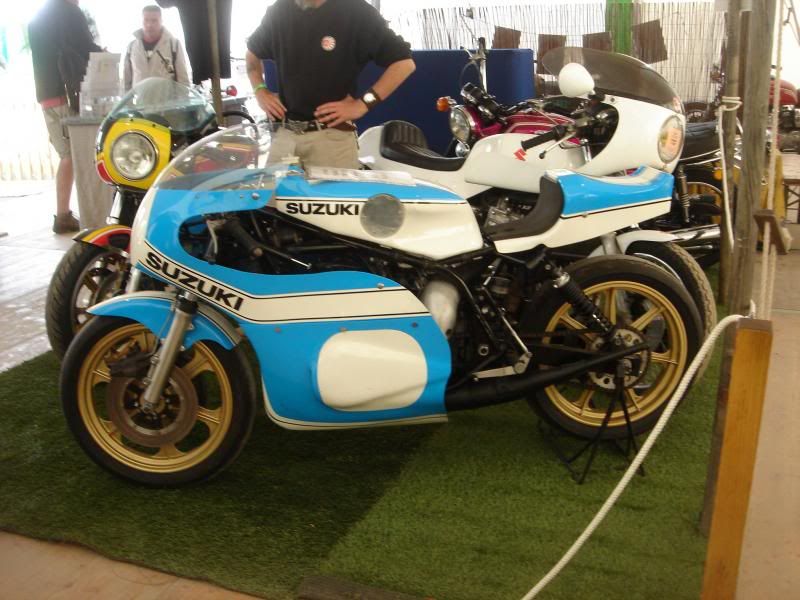 Tartan got a trophy by the organizers of the meeting longest ride
picture done by Pat N. President of the Suzuki triple club de France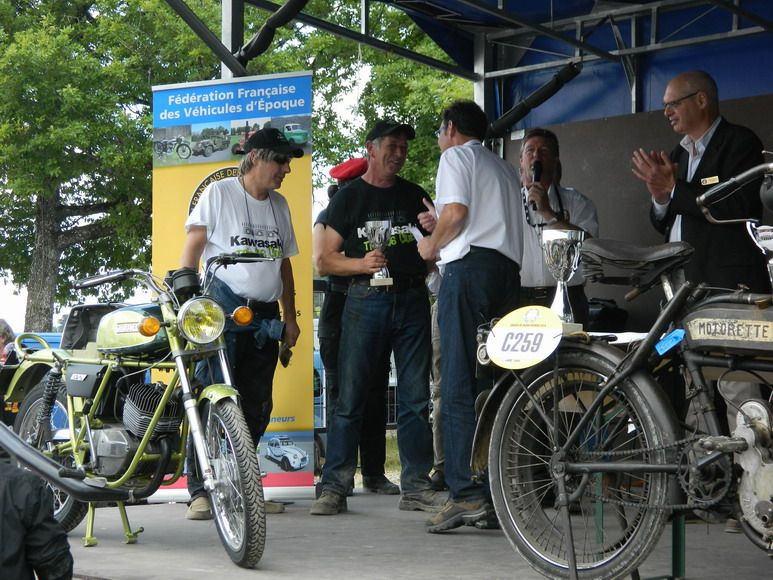 Tartan H2A on display he got a trophy for longer distance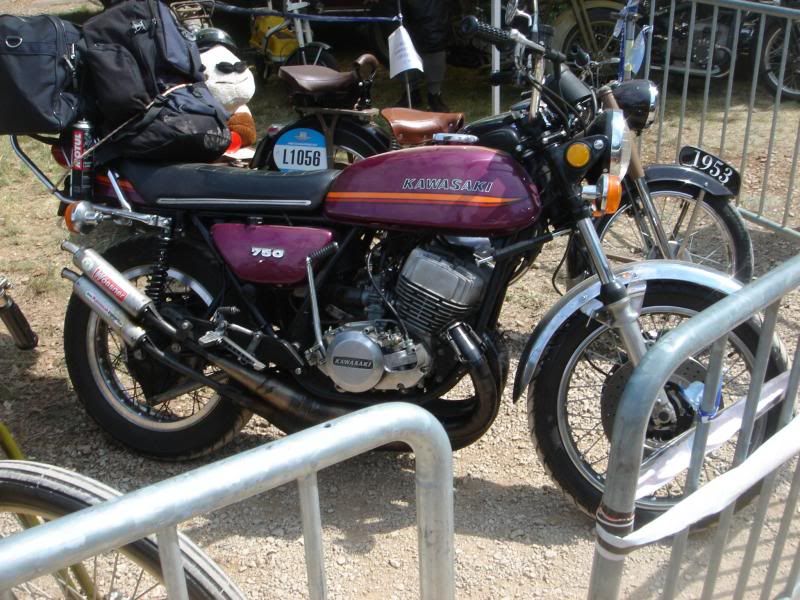 sunday we start to come back home picture by Laurent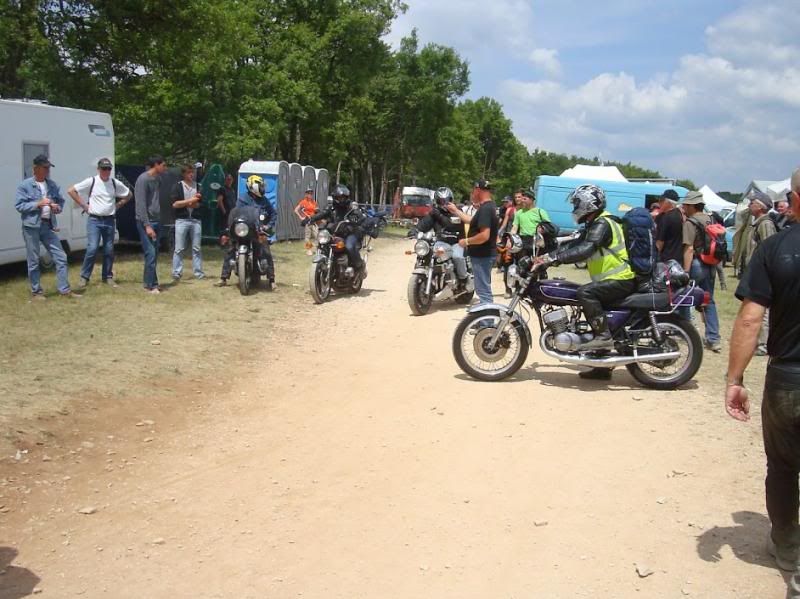 Carb reparation at Epoisse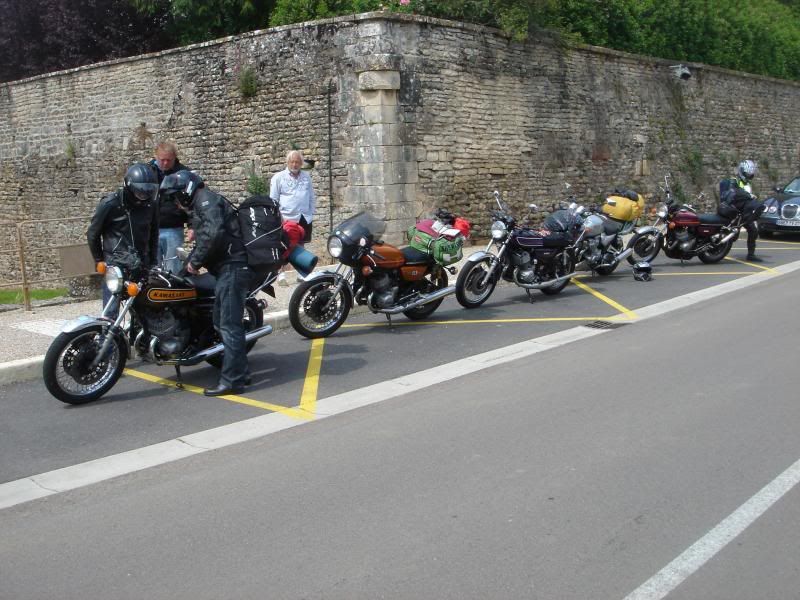 Carb trouble which carb? picture by Sam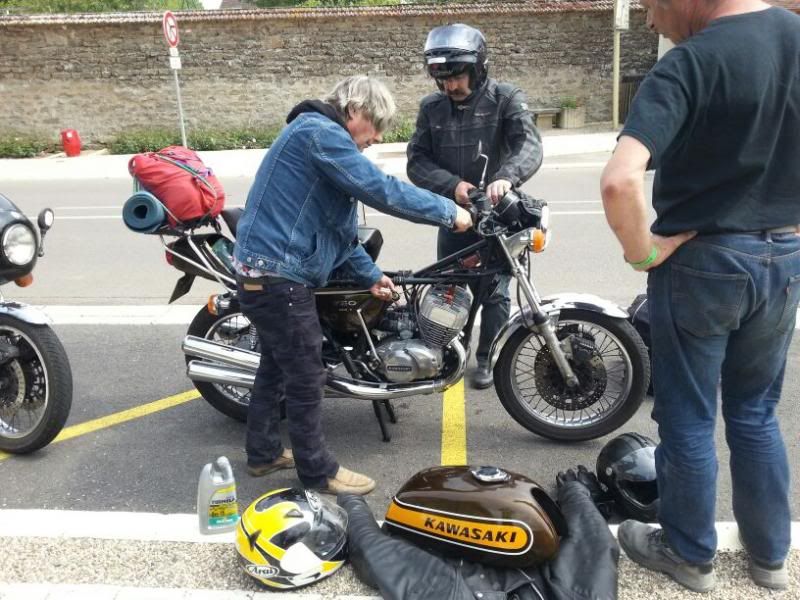 reparation on the H2B carburator before this the pin didn't guide the slide and the engine rev high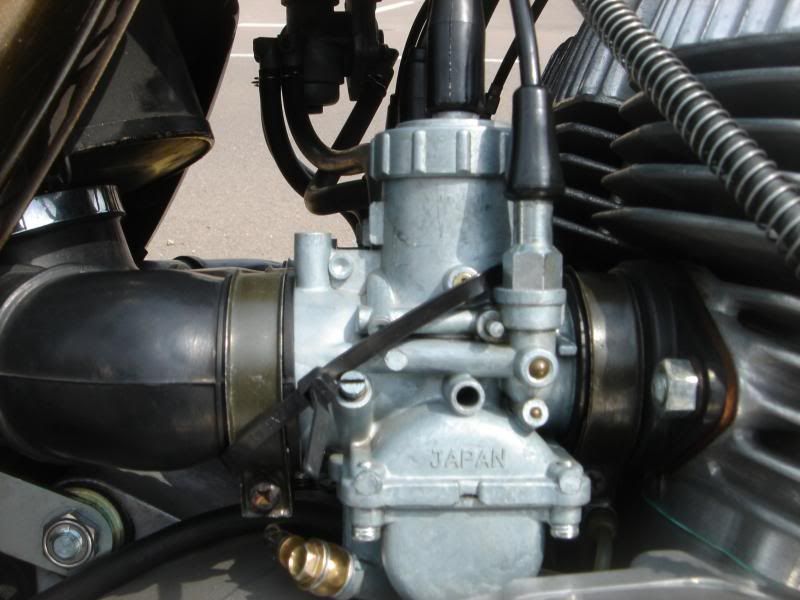 Tartan broke a plug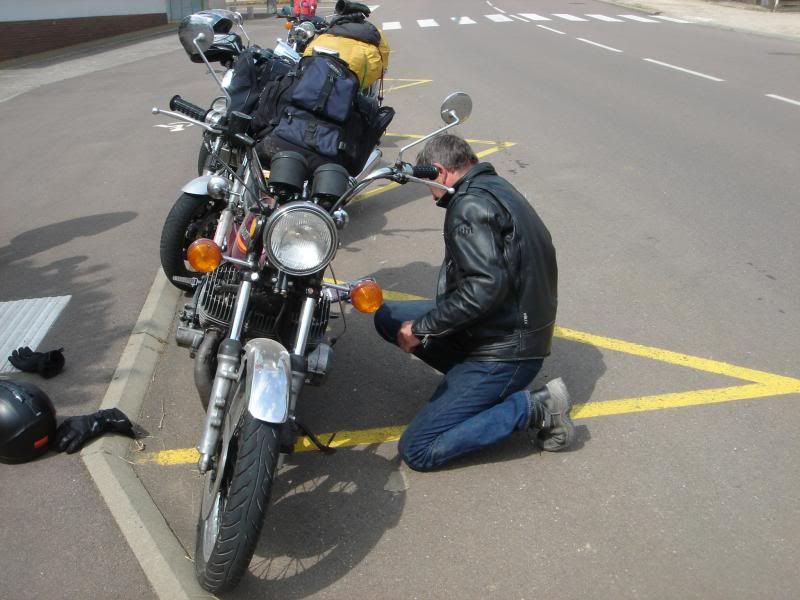 sunday after Epoisse my lovely H2
Tartan nearly loosing his rear light and number plate!