I attended. The weather was beautiful Mon-Fri. Heavy rain was forecasted for Sat and Sun so most folks left Sat morning. There was a serious injury to Shane, Retro3, on the Kawi board. He high sided in the gap and broke his leg and ankle. He required surgery and spent a couple nights in the hospital in Knoxville. Below is a pic of the bikes (RZ and CB750) I brought to the meet: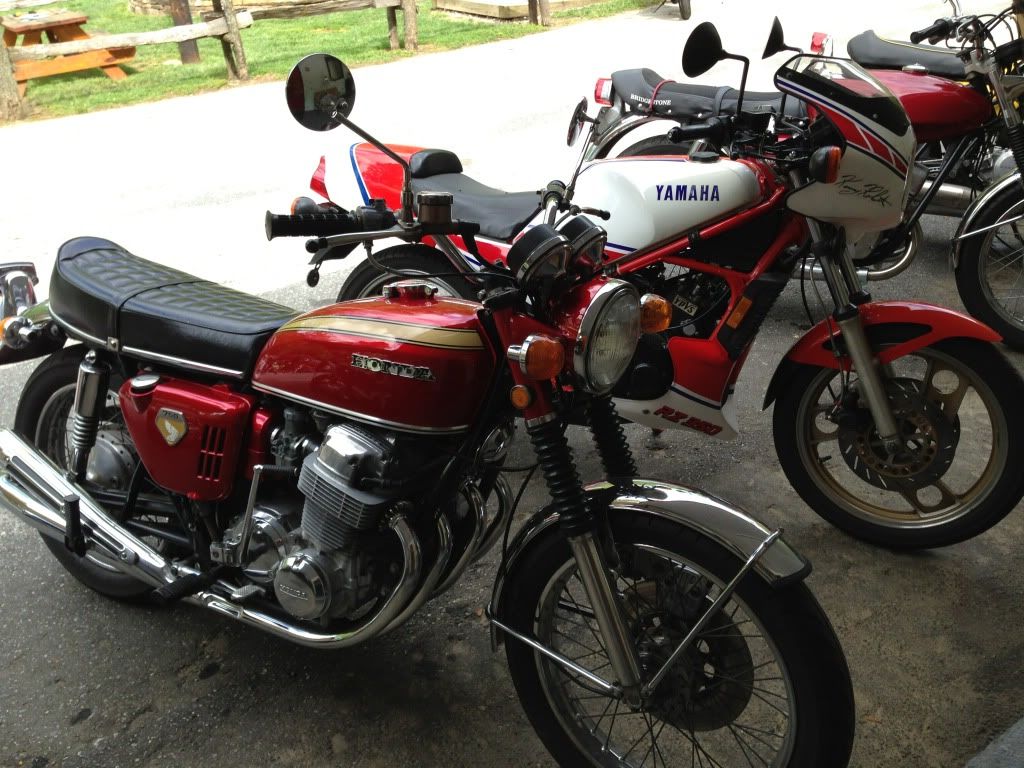 Also several Suzukis showed below are pics of two: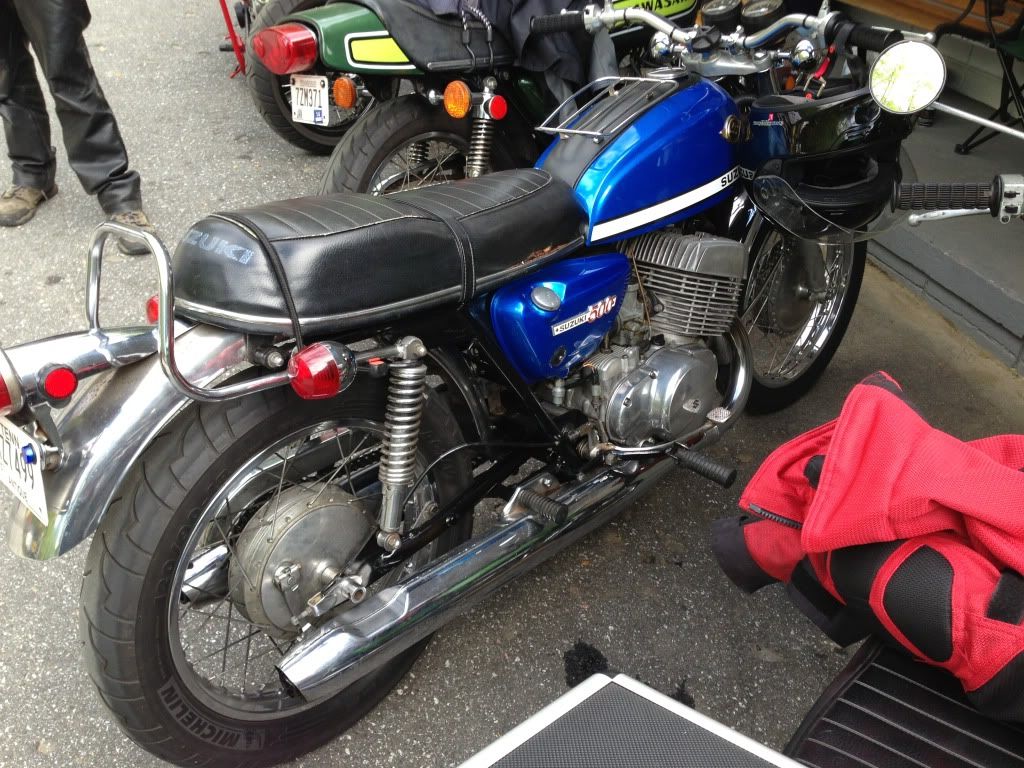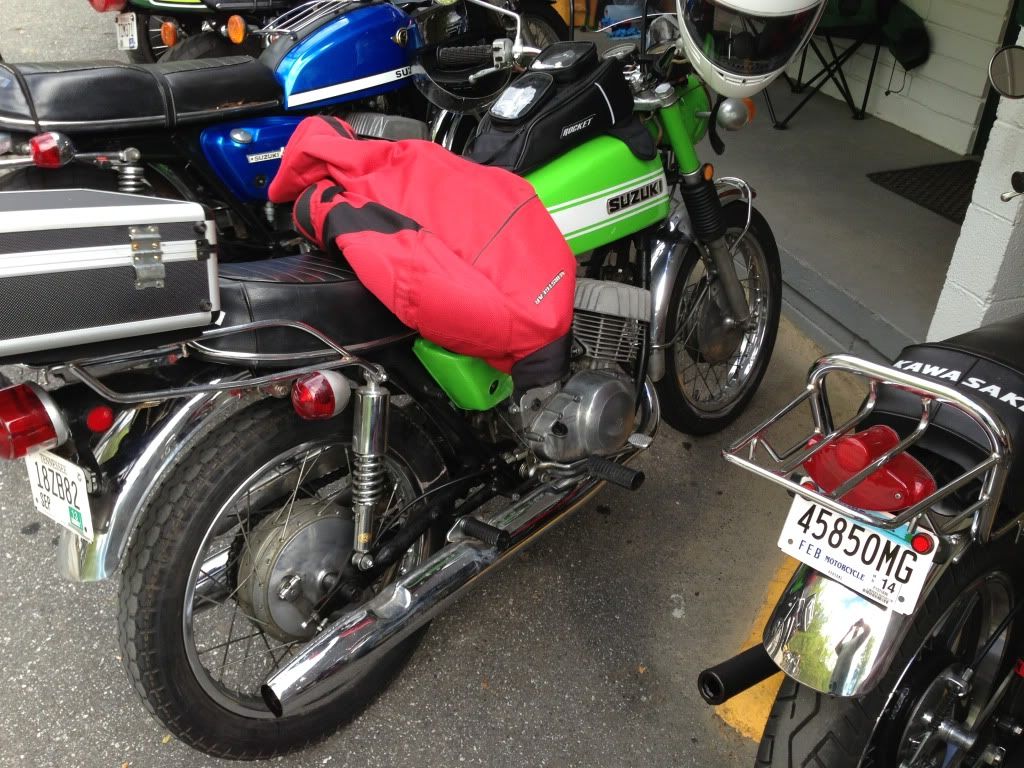 I also saw a nice 380 and two GT750s. Not as many Suzukis as in past years.