Here are some more of the photos taken during the DG 2011 trip.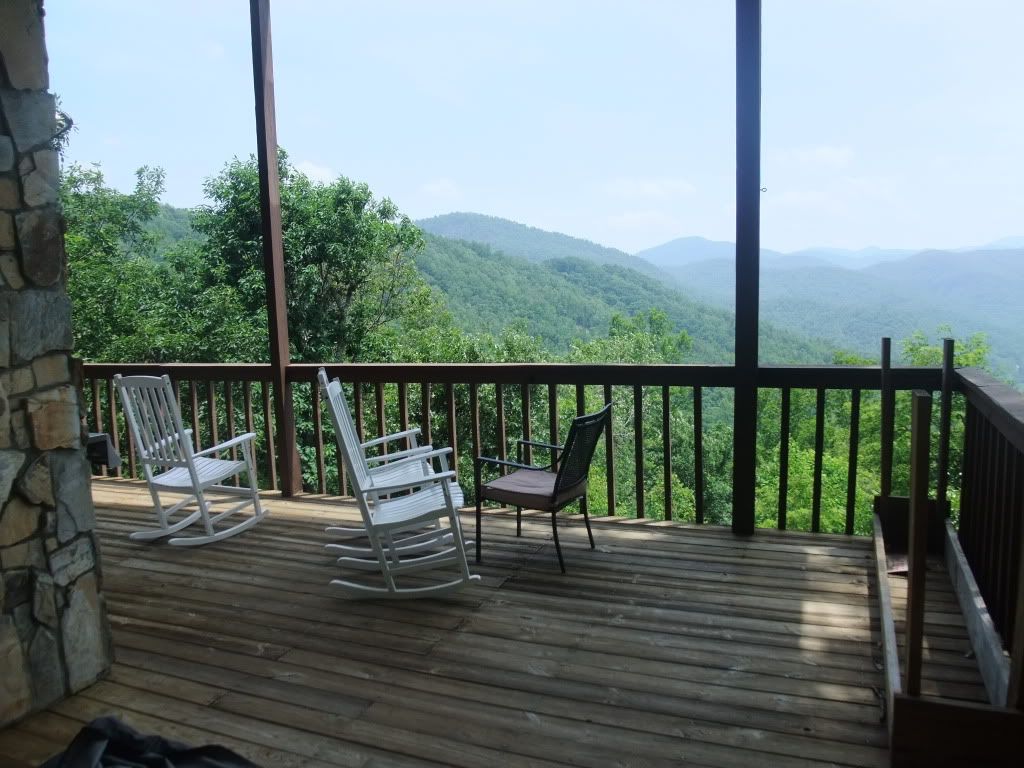 Top floor veranda view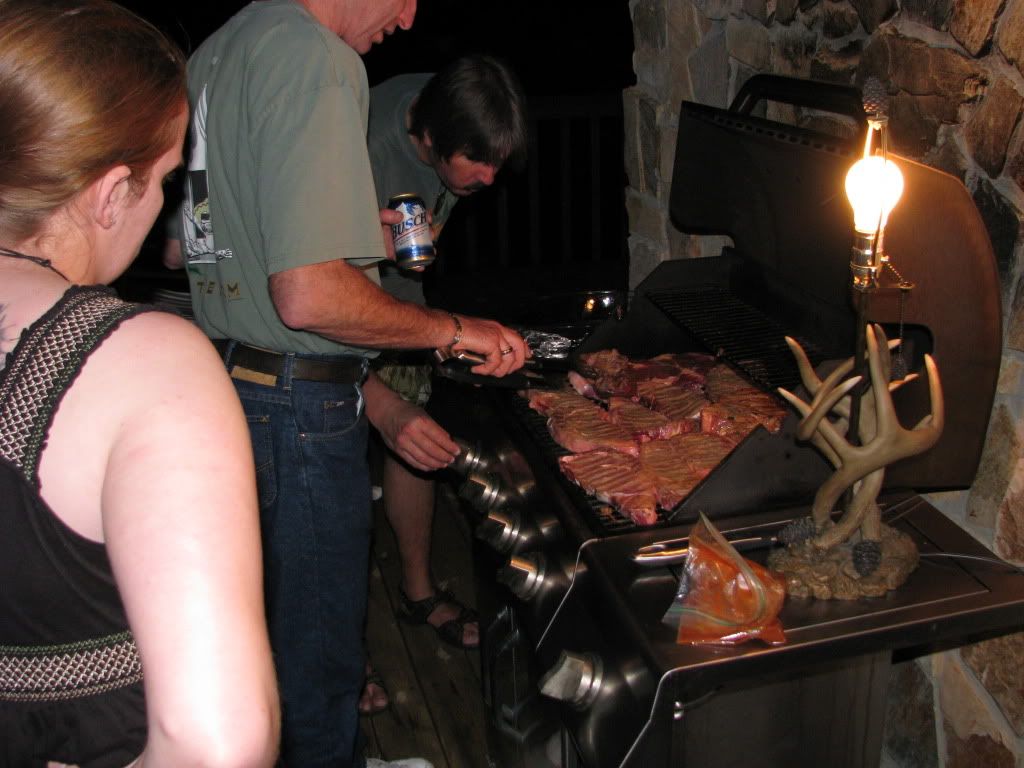 Dave brought top quality sirloin steaks, thanks again Dave. Being a chef, Jim served them up to everyones personal liking.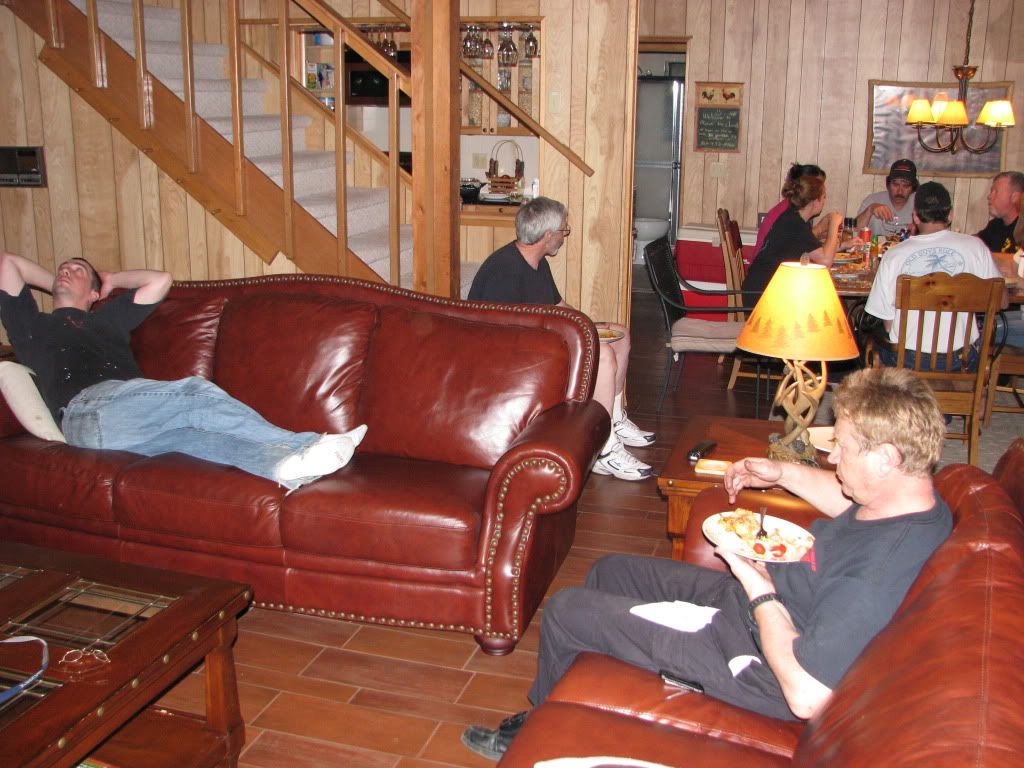 Dinner time after a day of riding.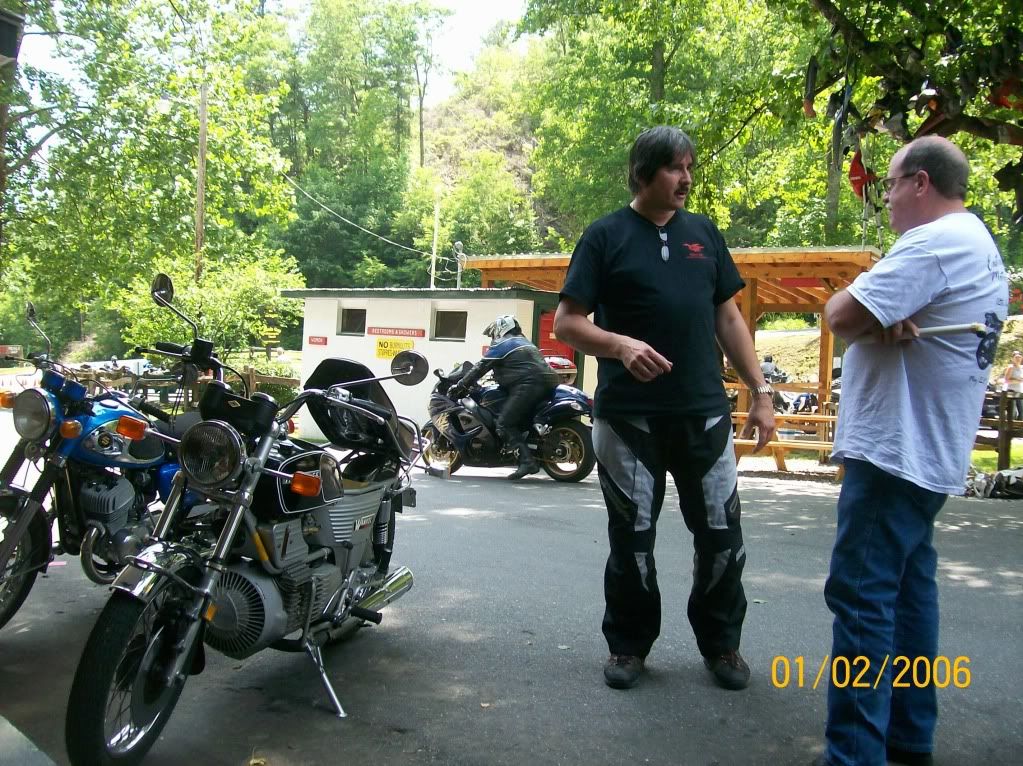 Allan and Frank discuss all things rotary next to Franks beautiful Hercules at the Gap motel (the cam date is wrong)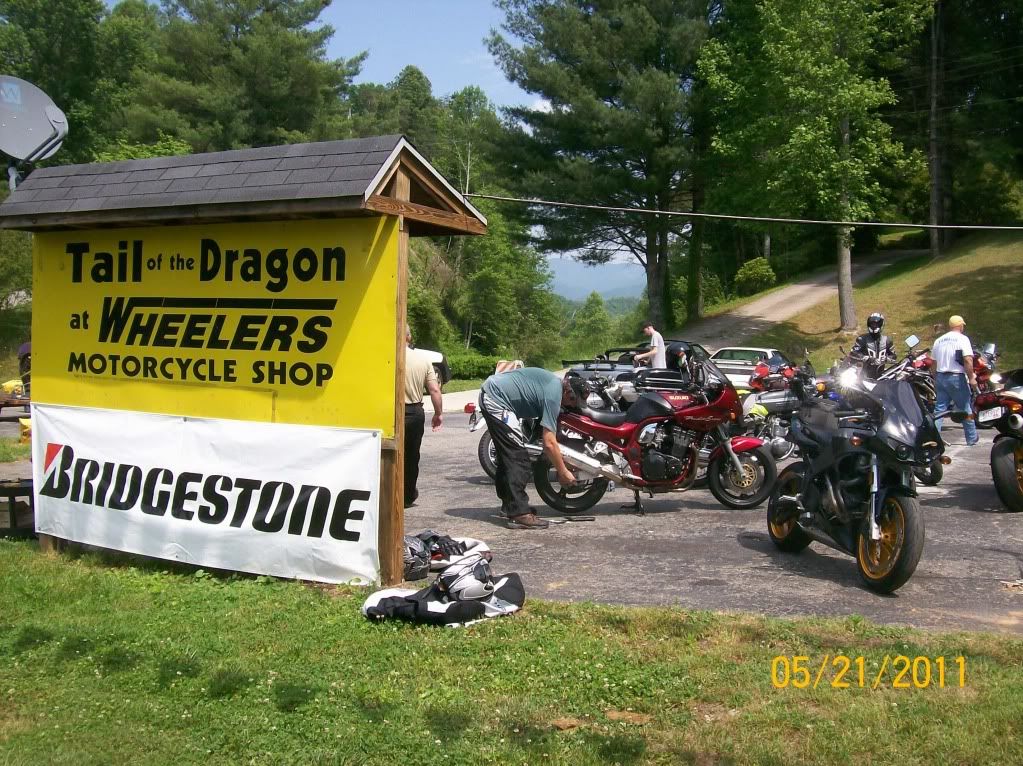 Allan in dark green shirt and Terry, partially hidden (beige shirt) by the sign; stop at Wheelers to replace a shredded rear tyre on the Bandit.
Eric posing with his 1972 GT550 Cafe racer.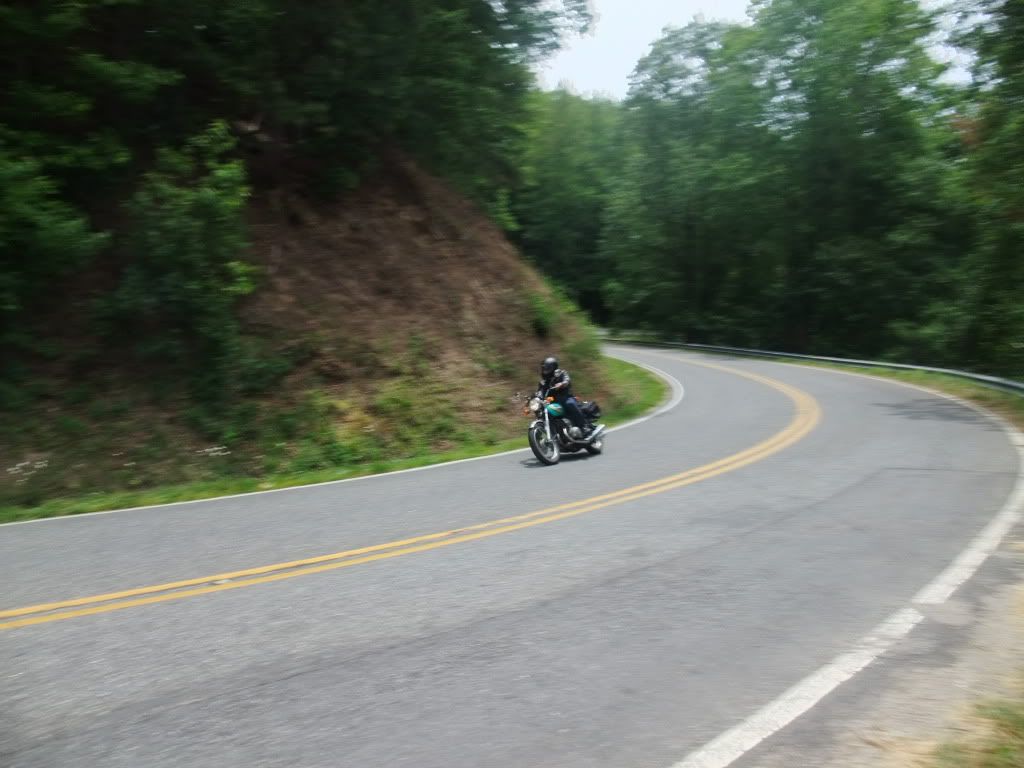 Jim (Gregs son) on his 1974 GT550 takes a bend on Hwy 28
Dave and Dianne on the blue Bandit 12 taking on Hwy 28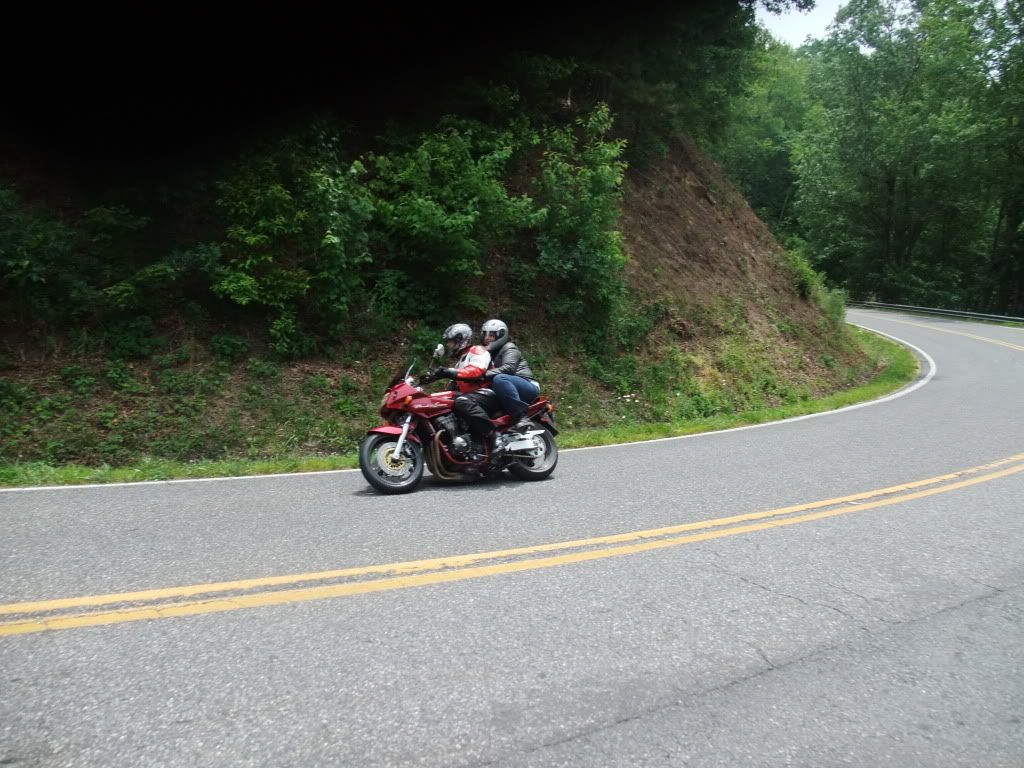 Allan and Rachel on the red Bandit 12 taking on Hwy 28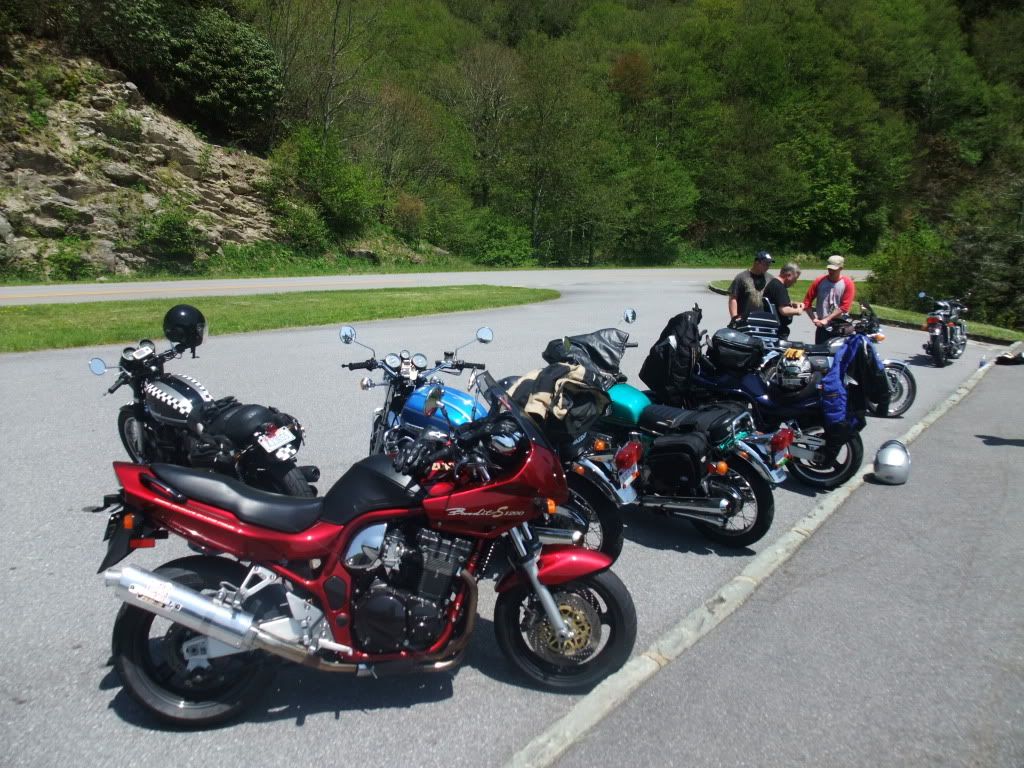 A viewpoint stop on the Blue Ridge Parkway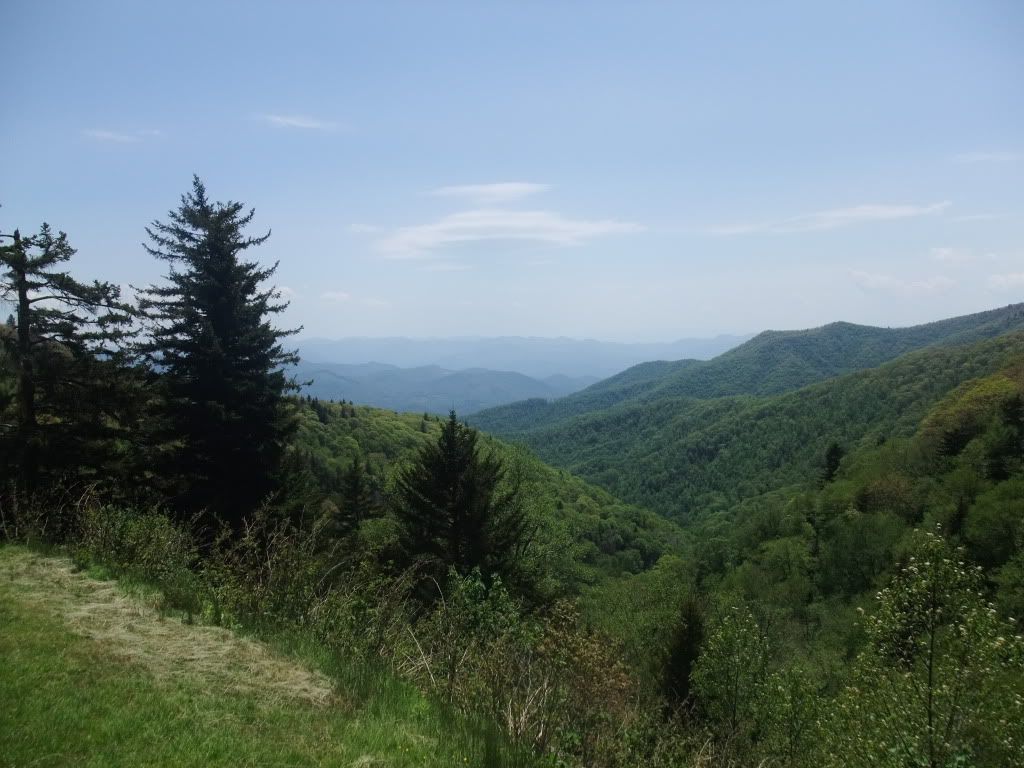 What the view looked like.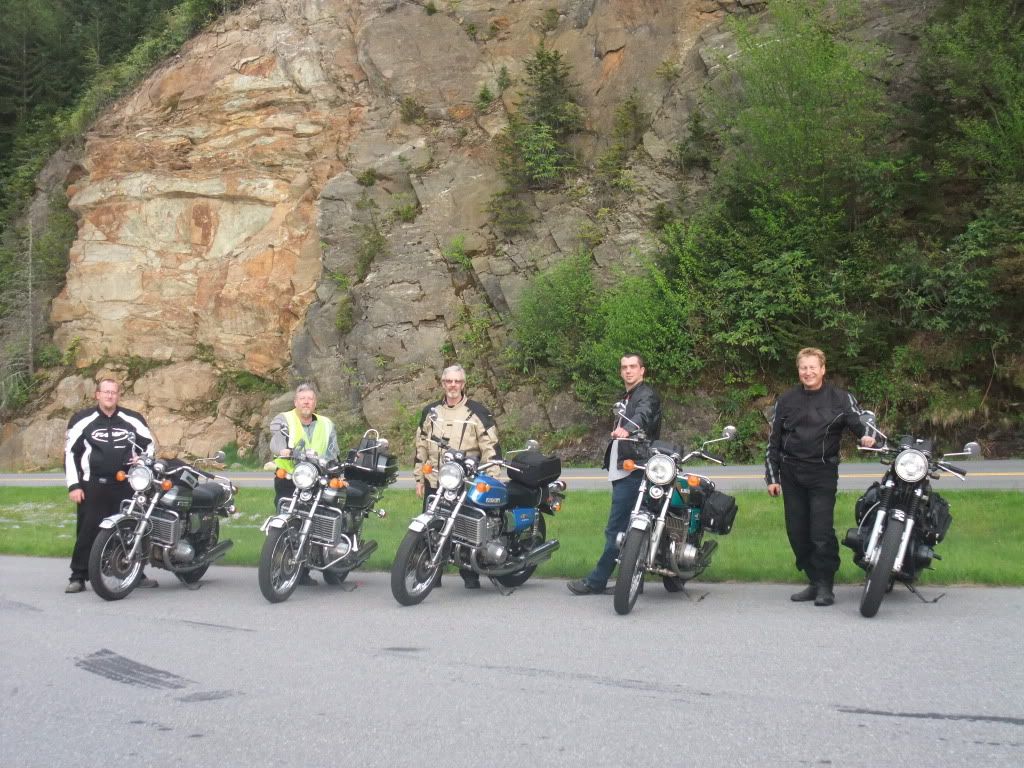 GTs were well represented in our group for 2011, there were three 750s and two 550s.
From the left Allan (Terrys son) 1975 GT750, Terry 1975 GT750, Greg 1974 GT750, Jim (Gregs son) 1974 GT550 and Eric 1972 GT550 Cafe.
A closer view of the GTs
Ryan (Daves son) and Amanda by the Tree of shame.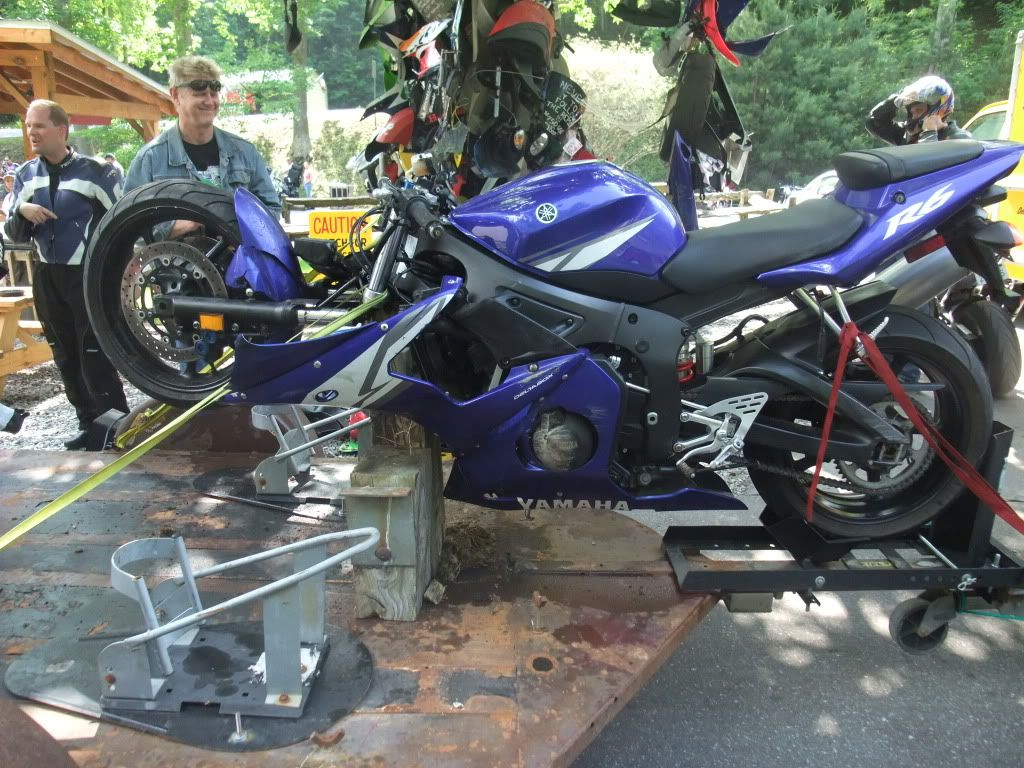 Ooops,, an R6 has a slight problem on the Dragon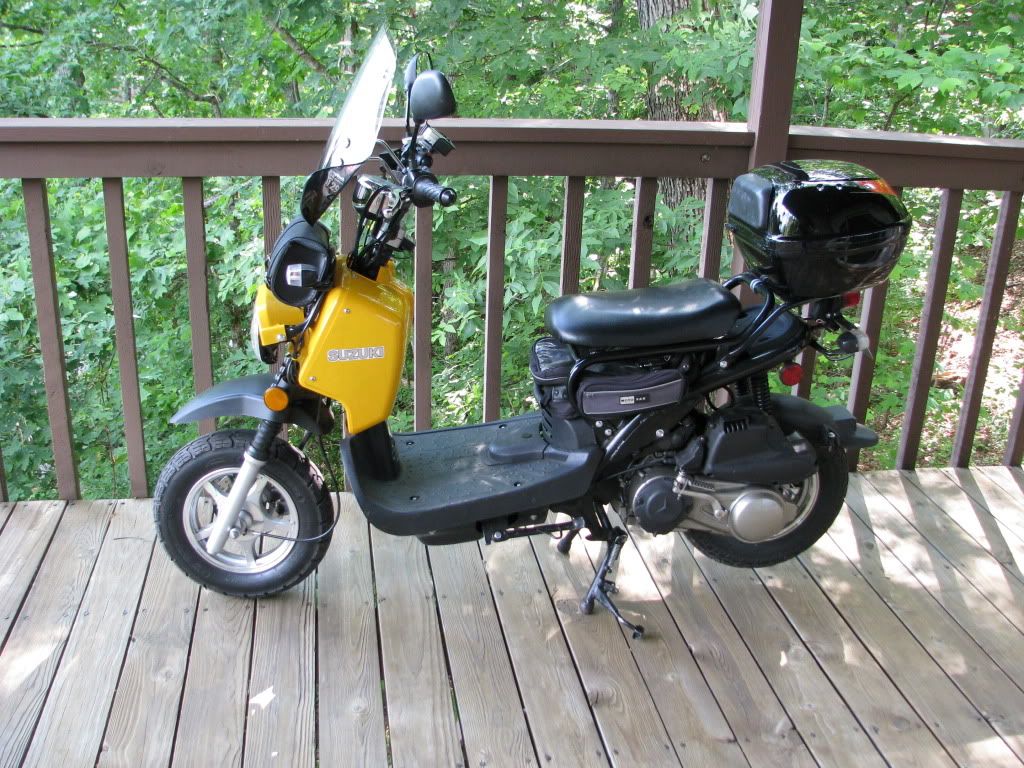 One of Erics other rides, aka Zippy. Dont be fooled, this little hotrod has made many a rider racing through the gap wish it would just "go away".