We saw him every year when our group went to Deals Gap. Here are some photos taken over the last couple of years, he will be missed by us all. There was never a dull moment with Eric around.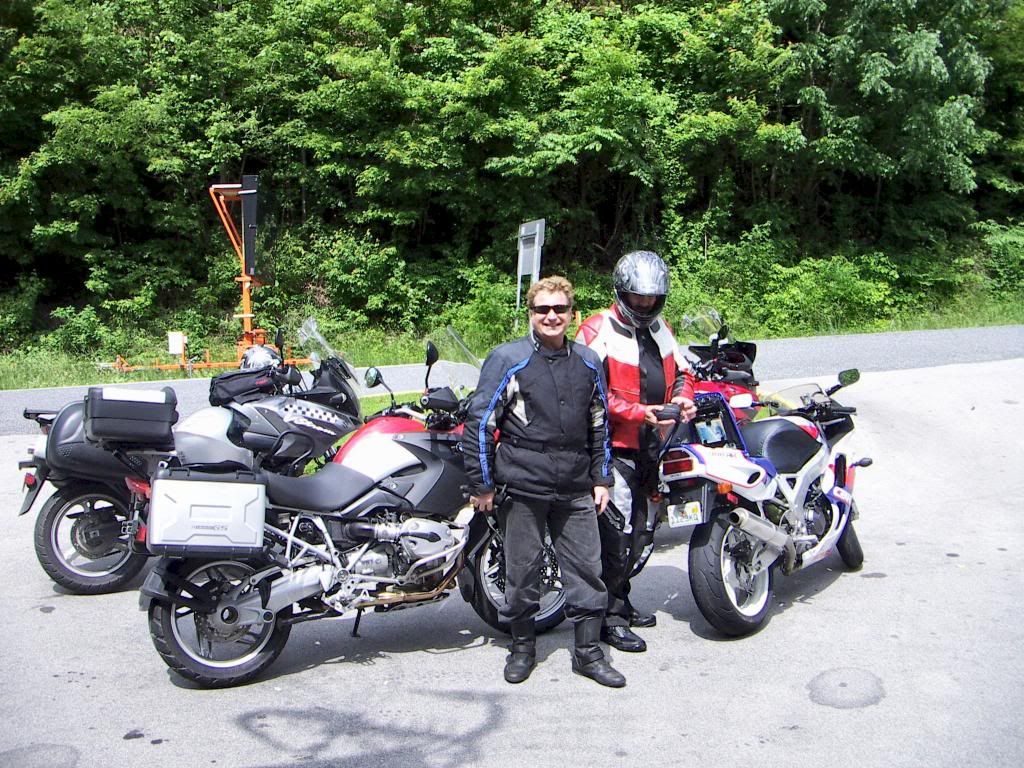 Eric and myself at Deals Gap, May 2013.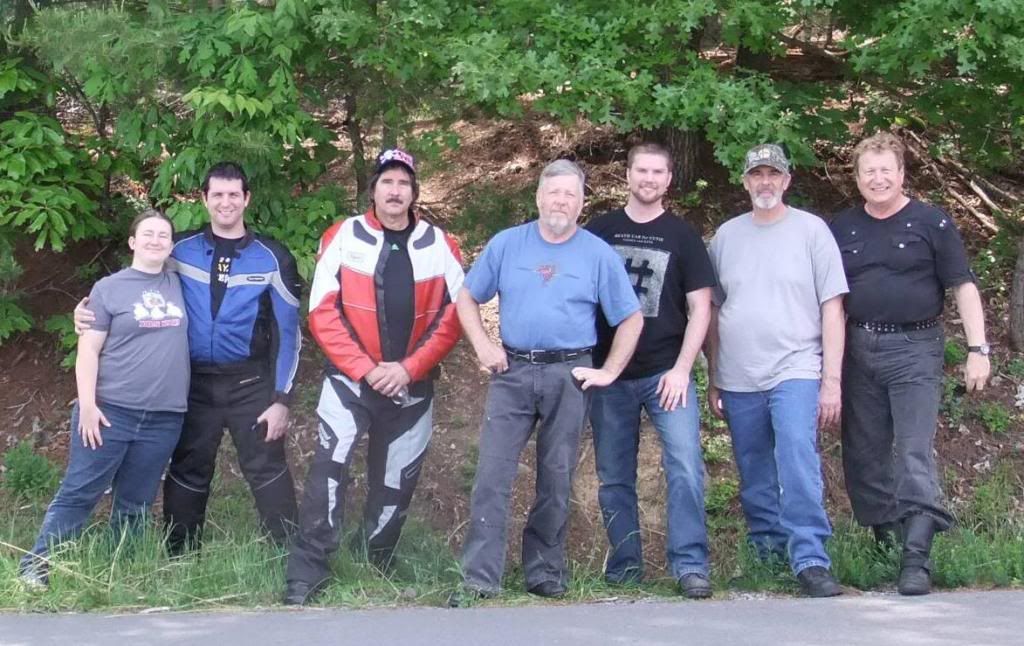 Eric on the right, In Cades Cove Tennessee, May 2013.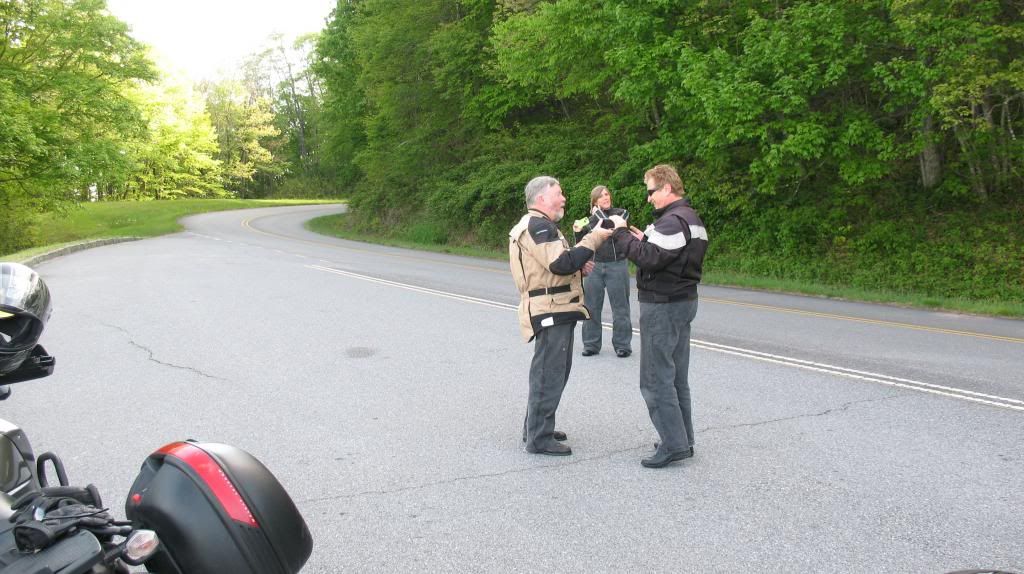 Eric (right) with Sherry his wife who also passed away shortly after him (middle) and Terry (left) on the Blue Ridge Parkway, May 2014.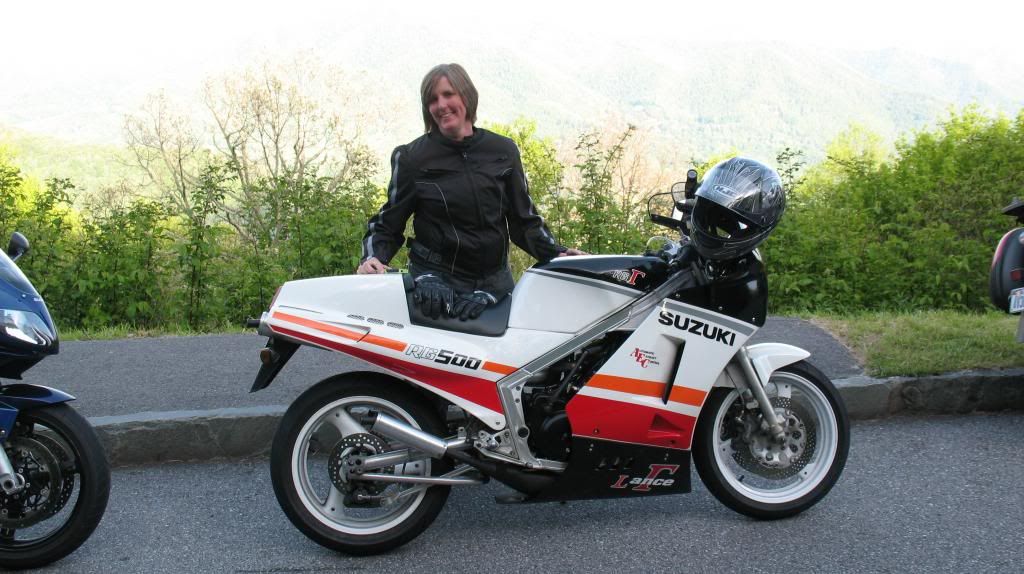 Sherry poses with my RG500 on the BlueRidge Parkway, May 2014. It hard to believe they are both gone now.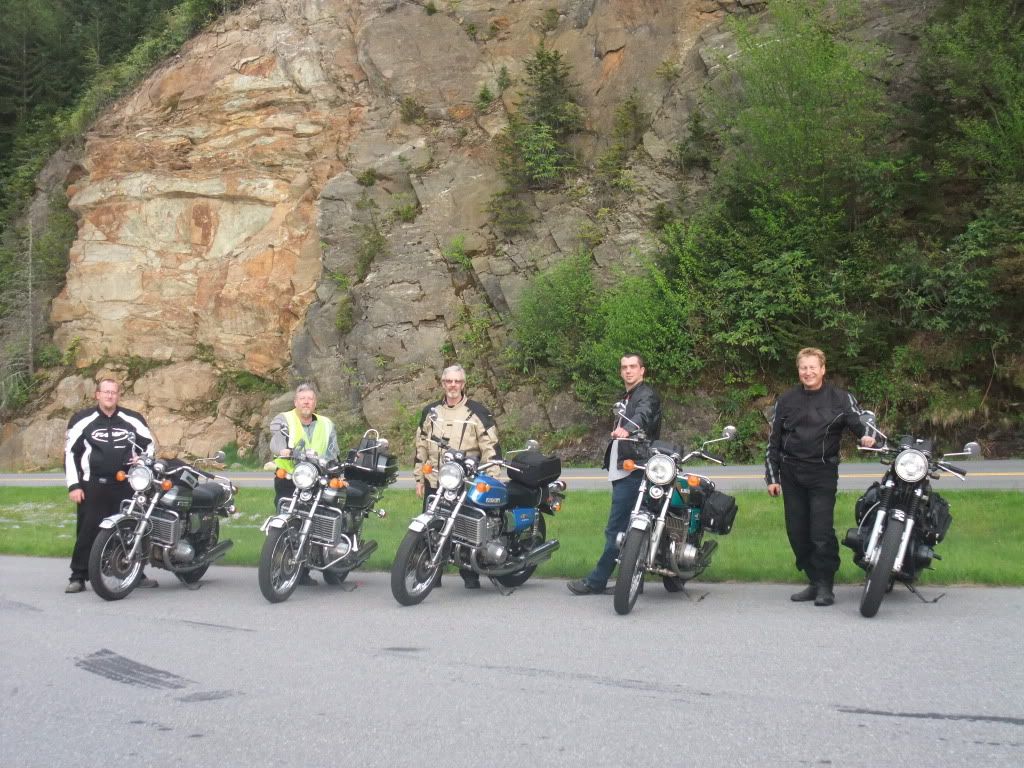 Eric (right) with GT owners; from the left Alan, Terry, Greg and Jim on the Blue Ridge parkway, May 2011.
The last time we are all together at Aubreys restaurant in Maryville Tennessee, May 2015. From the left, Sherry, Eric, Ryan, Crystal, Jim, Greg and Terry.