How time flies, heres a few photos taken from our 2015 DG trip, the week before the Memorial Day weekend.
Our DG group for 2015 having a late lunch in the town of Maryville TN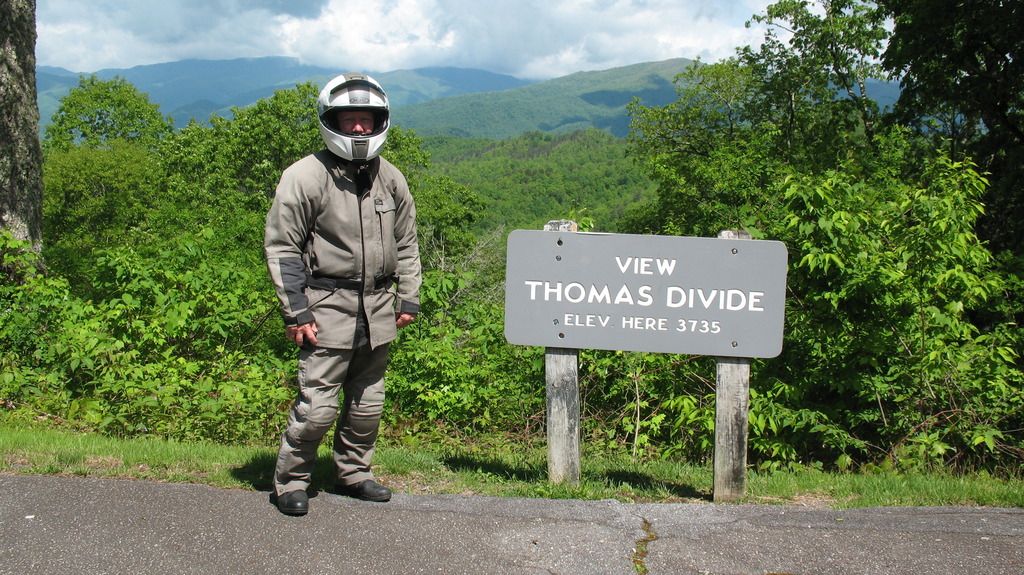 The man himself "Iron Butt" Allen Wood.
At a refuel stop, the eastern end of the Cherohala Skyway.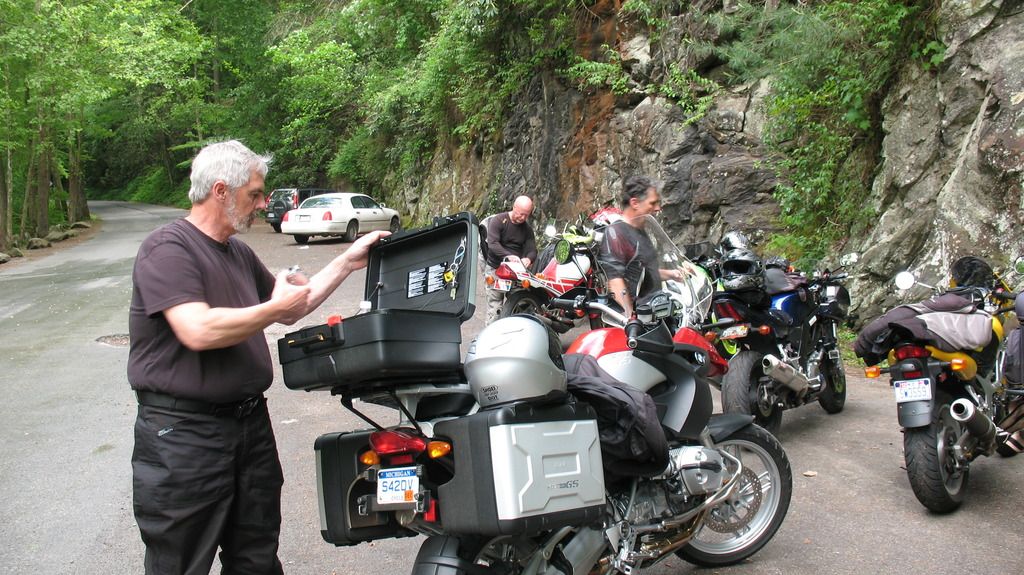 Stopping to have a look at Bald River Falls in TN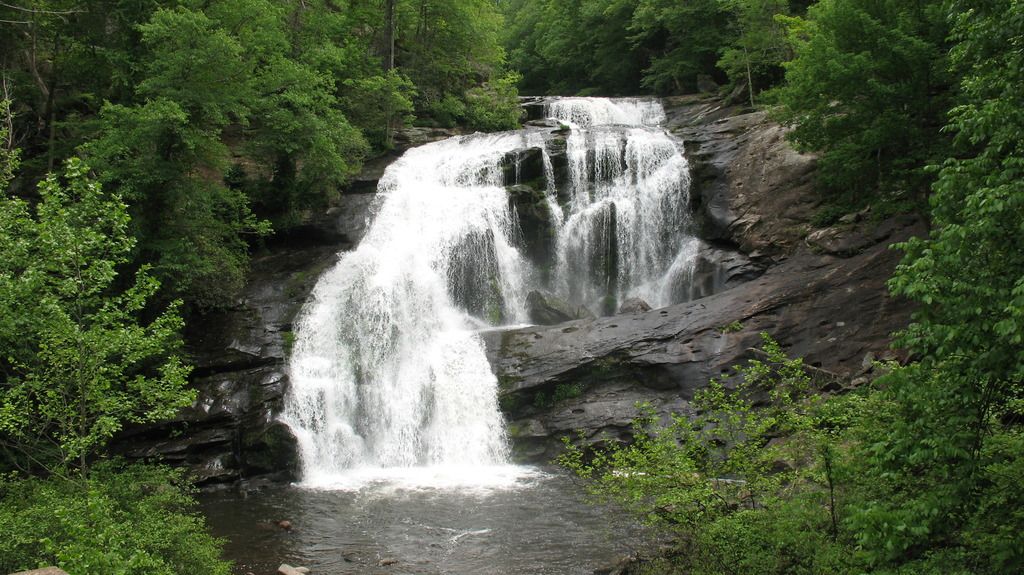 Bald River Falls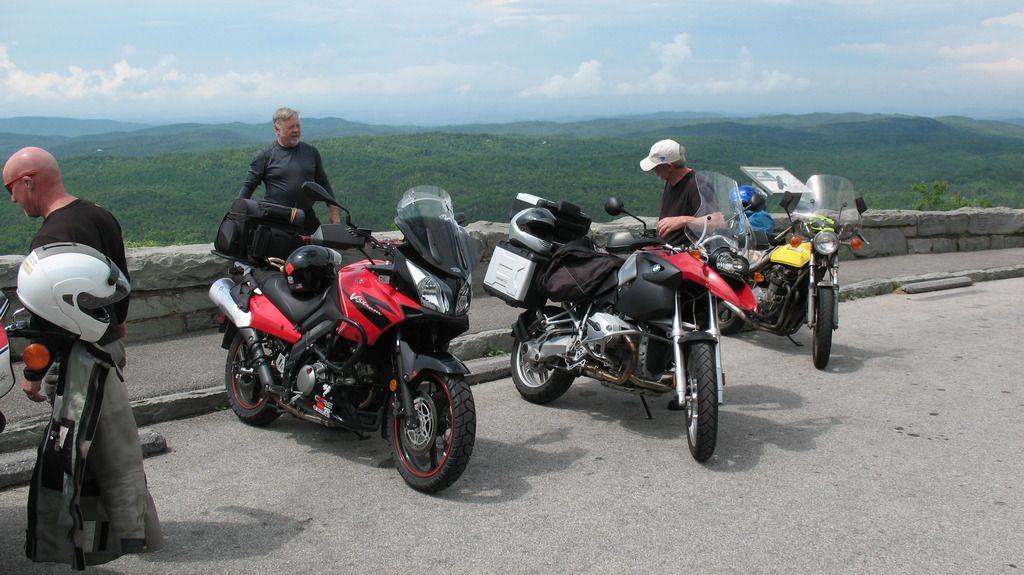 At an overlook on the Cherohala Skyway.
All the bikes and riders in our group. I'm taking the photos so you cant see me.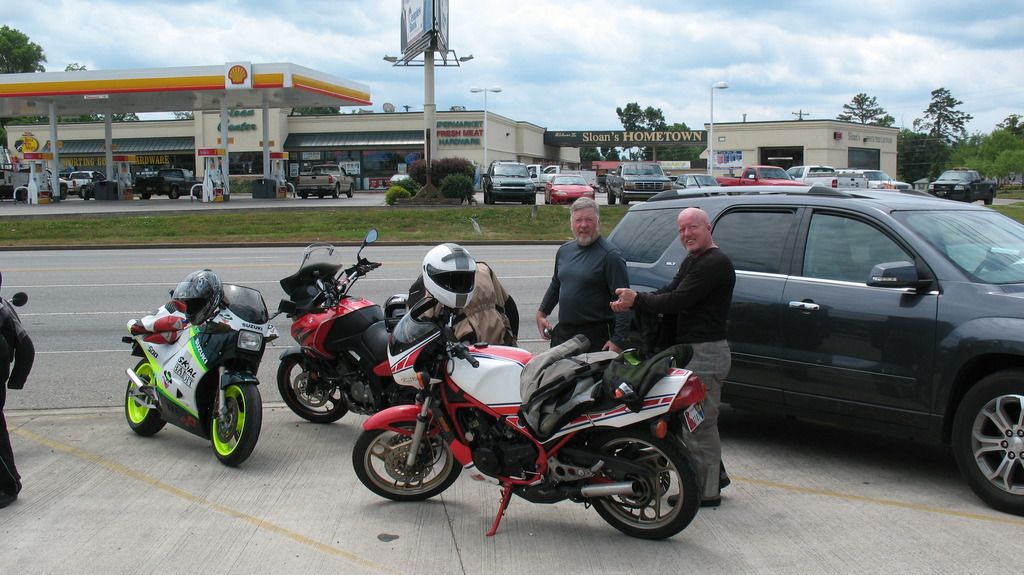 "Iron Butt" Allen (right) and Terry at the Pizzeria Venti restaurant parking lot in the town of Vonore TN.