I've been dreaming about a project bike for a while, but life kept getting in the way. Important things like both daughters deciding to get married within four months of each other, a son still in college, a car that really needed work if I didn't want to buy another, etc.
So when a riding buddy called and said his neighbor wanted to get rid of a couple T500s prior to moving I decided to go take a look. I honestly had no idea what a T500 was. I was into dirtbikes back in the '70's and streetbikes were not on the radar.
Cool old bikes--one a basket case--so I bought them. Sold the parts bike a few days later to help the budget and started cleaning the carbs on the '71 that remained.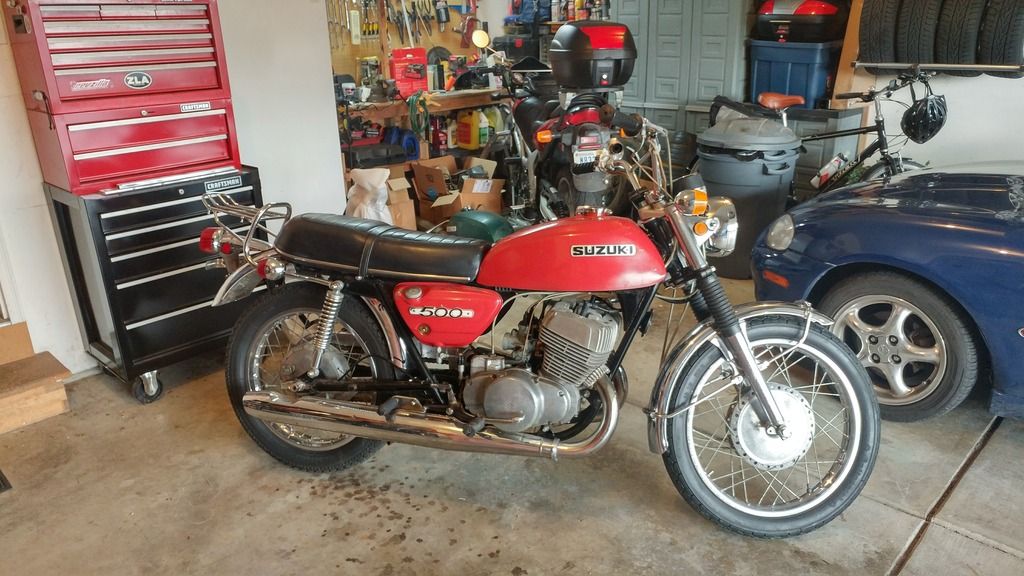 I'll get running--while hoping for the best with the crankshaft seals--and decide where to go with it after that. Unlikely to be a restoration, but you never know. No crazy custom, probably, as I think survivors deserve to survive.