In that trip that Allen Wood made in the summer of 2009 he came up to Calgary to see me as well and spend some time. Maybe hes willing to try it again now hes got a Buffalo back in his herd of bikes,,LOL.
Actually Alan H I find the Buffalo seat really comfy as it is, no issues cranking out the miles at all without any help from extra padding..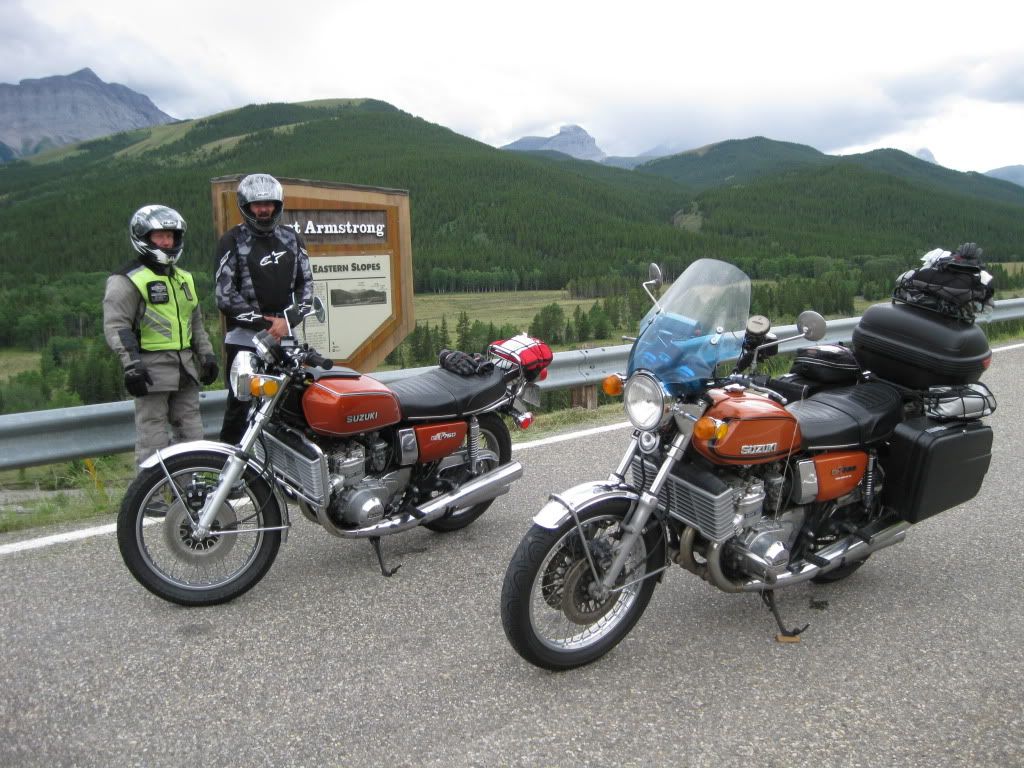 Heres Allen Wood and myself at the southern end of Hwy 40 near the viewpoint of Mount Armstrong during a ride out to that area. Its hard to believe I've had this buffalo almost ten years already.